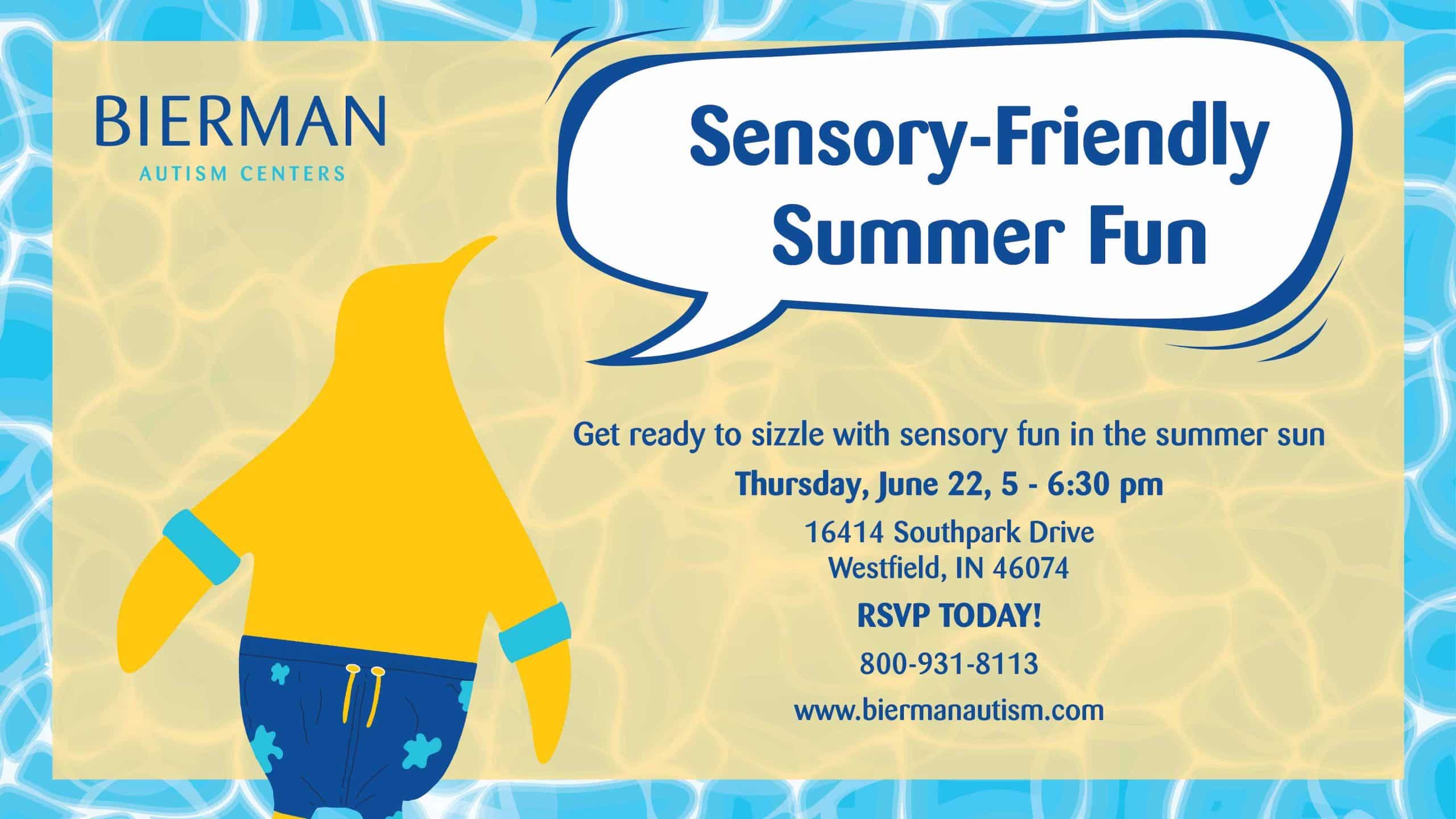 Can you feel it? That's right, summer's in the air, and we at Bierman Autism Centers – Westfield are all set to celebrate the season with a splashing Summer Sensory Event! 🌞
Mark your calendars for Thursday, June 22, from 5 pm to 6:30 pm. We're rolling out an evening filled with sensory-friendly activities designed to entertain, engage, and delight everyone in the family. 😄
Here are the juicy details:
📍 Where: 16414 Southpark Drive, Westfield, IN 46074
📆 When: Thursday, June 22, 5 – 6:30 pm
🎟 Cost: Absolutely FREE and open to the entire community!
What's on the menu:
🎨 Sensory-friendly activities for all ages
😋 Delicious refreshments to keep you cool
👋 Opportunities to mingle and make new friends in the community
The summer sun may be hot, but our event is even hotter! 🔥
Please RSVP so we can make sure there's enough fun (and snacks) to go around. We can't wait to kick off summer with you and your loved ones on June 22nd! See you there, under the sun and in the fun!
Can't make it and want to learn more about Bierman? Call 800-931-8113.