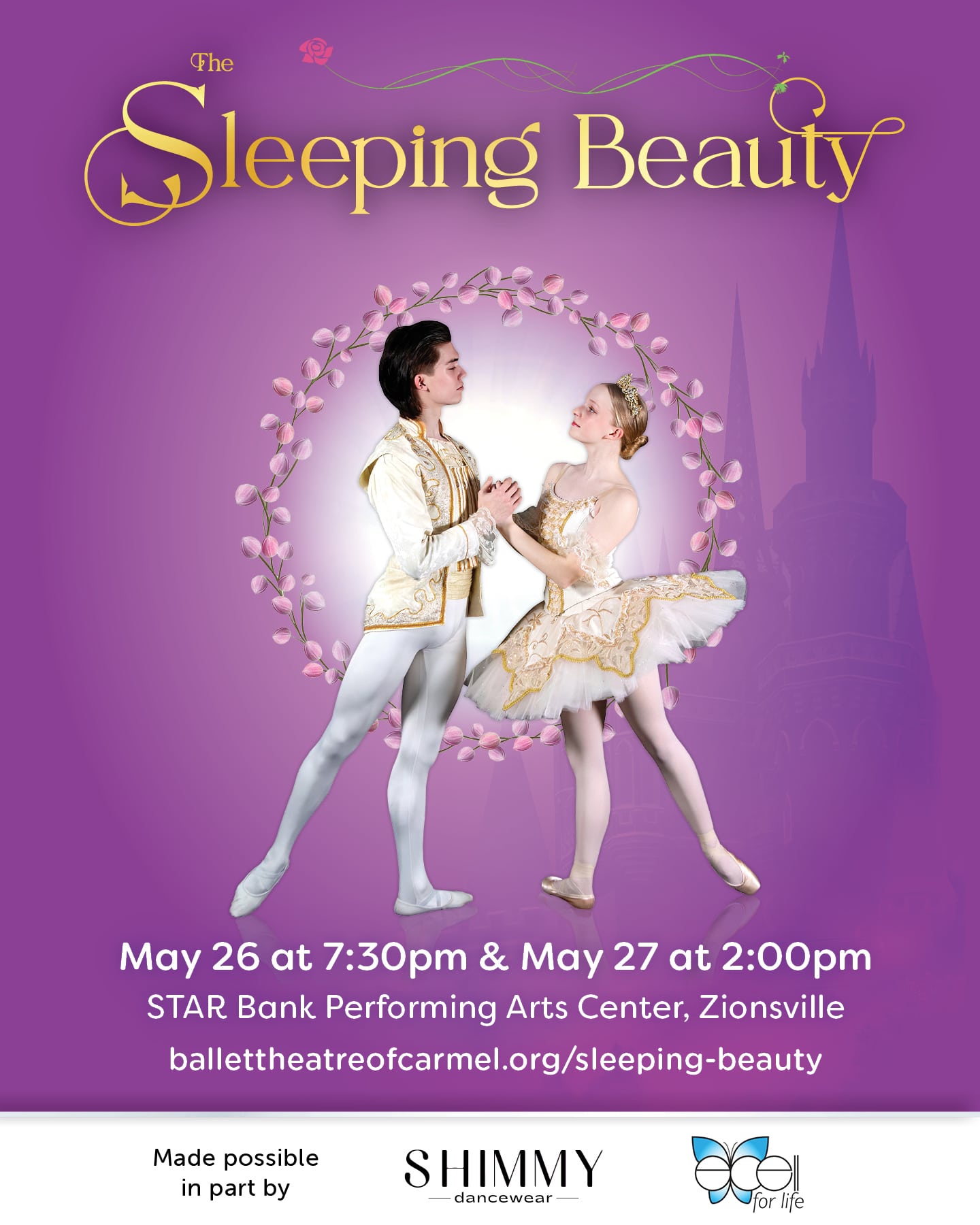 Fall under the spell of this enchanting fairy tale ballet, perfect for the whole family! Featuring elaborate costumes, exquisite choreography, and Tchaikovsky's timeless score, The Sleeping Beauty tells the story of the lovely Princess Aurora who is cursed at birth by the spiteful fairy Carabosse. Rather than falling ill and dying as Carabosse planned, Princess Aurora, protected by the Lilac Fairy, falls into a slumber of 100 years on her 16th birthday to be awoken only by a Prince's sweet kiss!
Leaping from the page to the stage, this beautiful and bewitching story is brought to life by Ballet Theatre of Carmel Academy's pre-professional company, along with special guest artists, and young dancers from the one-of-a-kind "Be A Fairy" program. Complete with fairies and magic, princes and princesses, royal parties and weddings, this ballet will enchant audiences of all ages from beginning to end.
There will be an intermission and lobby activities for all to enjoy including the Ballet Boutique, Sleeping Beauty's Bake Sale, and a Dancer Meet & Greet.
Sponsored in part by: SHIMMY Dancewear, Excell for Life, Kinney Dancewear, The Warhurst Family