On April 22nd more than 1 billion people will participate in Earth Day, the largest civic observance in the world. All over the globe people are encouraged to honor our planet, coming together and helping to restore, conserve and protect nature, creating a greener home.
In 1970, Earth Day was first celebrated by twenty million Americans, citizens in cities across the United States urged for environment protection, and their voices were heard. As a result, the United States Congress authorized permission to create a new federal agency responsible for environmental issues: the United States Environmental Protection Agency.
Earth Day continues to inspire people to make a change to better our planet, to spark a passion for nature protection and bring attention to the need to strive to create a positive impact every day. The need to understand the impact of our changing climate and the importance of raising awareness.
Consider joining the movement and take action for Earth.
Ideas For Earth Day: What Can I Do To Help Our Planet?
In honor of Earth Day, educate or be educated. Learning to love and how to help Earth, in my opinion, is the most powerful thing you can do on Earth Day. We need nature, so learning how to help, is the first step in helping! Consider engaging in education to understand and learn about global environmental and climate issues, our health and ecosystems. Absorb scientific data, facts, and statistics and digest the consequences of pollution and habitat destruction. Seek information as to what can be done to help – and how to start at home by learning ways to reduce your carbon imprint and help our environment.
Science continuously shows us that our planet is changing. Understanding how our activities affect the natural world is important to find the best ways of protecting it.
The ideas shared on how one can help Earth on Earth Day is a reminder each day, it is our responsibility to contribute towards the cause, to practice mindfulness and minimalism, to respect and ensure care for our environment and ecosystems, to protect the future of this beautiful place we all share –our planet.
Choose Earth, Every Day
Choose Earth. Get involved in the community and find Earth Day events near you. Let your voice be heard in legislation and join efforts with the Earth Day Campaign. Take steps at home to help Earth!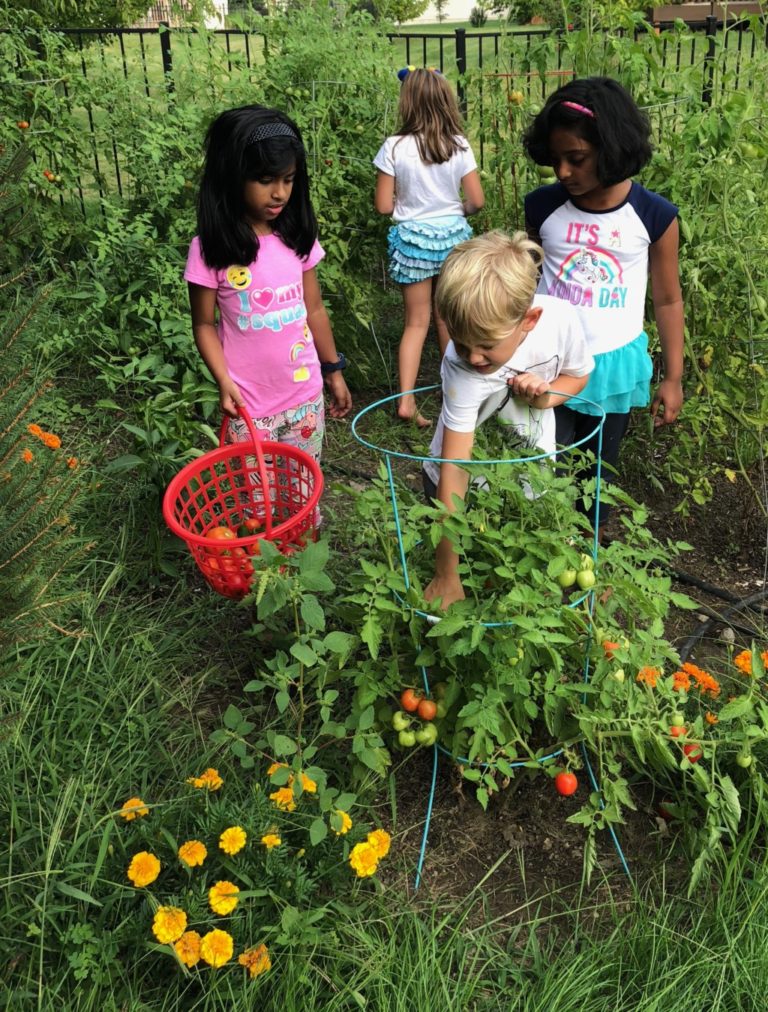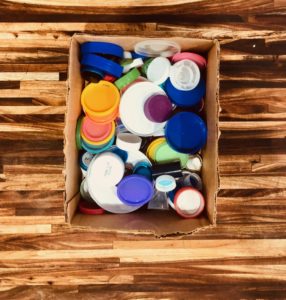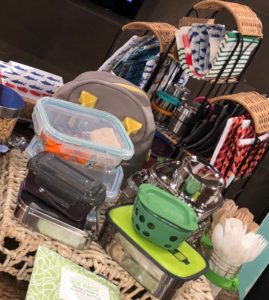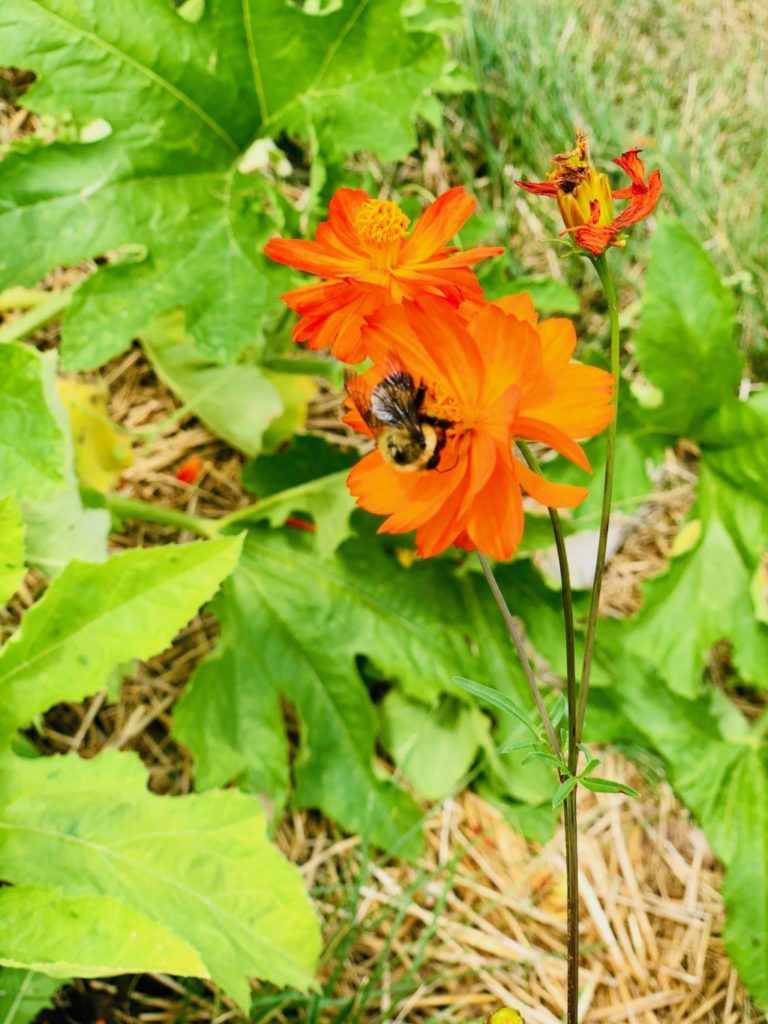 Simple Ideas for Helping the Planet on Earth Day
Help our pollinators!
Plant Native Plants and Flowers.
Hang a bee hut in your backyard!
Eliminate the use of pesticides and harmful fertilizers.
Choose natural and organic.
Discover organic lawn treatments and use fewer chemicals in your household
Learn about native species and what you can do to help.
Grow a garden.
Develop eco and green habits at work, home and while traveling.
Reduce and conserve energy – turn lights off, drive less, unplug.
Explore solar energy options.
Recycle old clothes, spring clean, turn your trash into treasure: donate.
Store food in reusable items and avoid plastic.
Avoid single-use plastics in restaurants and places of business and choose to use reusable and eco-friendly items in your households.
At the grocery store, skip plastic bags.
Recycle everything you can.
Collect and sort your waste.
Compost.
Recycle electronics.
Compact fluorescent bulbs save energy.
Get your family excited about helping the planet!
Read a book, google it, watch a documentary or a fun movie – there are tons!
Getting together with friends or family to engage and converse about our planet is a great way to relate to your children and hopefully, promote interest in further exploration.
Clean up a park, pick up litter along the roads, #trashtag or go #plogging
Get up, and get outside and enjoy nature!
How can I Reduce My Carbon Imprint?
Reduce Waste.
Take an inventory of your waste and consider alternatives. There are numerous ways you can reduce waste in your home, you must research and examine your own living habits and begin taking the steps towards using less.
Buy Less, Recycle More, Conserve Water and Energy
Food waste is a significant contributor to greenhouse gas emission. Almost one-third of all food produced globally is wasted. Reflect on the alternative to trashing the food, is creating renewable energy out of it? Compost your food scraps!
That's what compost is and does. Both and verb and a noun, compost is the act of turning food scraps into a nutrient-rich soil and plant fertilizer, but compost is also the finished product – the newly made compost soil. Options to compost include doing it at home in an at-home compost bin or using a compost pick-up company.
Compost At Home
Luckily in Indianapolis, there are two companies currently servicing residents and businesses for curbside compost: Earth Mama Compost and Green With Indy.
Castaway Compost, a local Fishers company, services include lawn and garden care, spraying nutrient-rich soil enhancer and natural fertilizers and weed control, aka, compost. Keith Castaway, the owner, makes his compost spray with red-wrangler worms, known as vermicomposting. Options sold include red-wrangler worms and red-wrangler worm indoor compost bins. Our family uses one of Keith's compost bins at home – it's in our kitchen! Worms in our kitchen? That's right – it's a great learning tool, and it helps to reduce waste, and a great compliment to our outdoor compost bin in the winter months.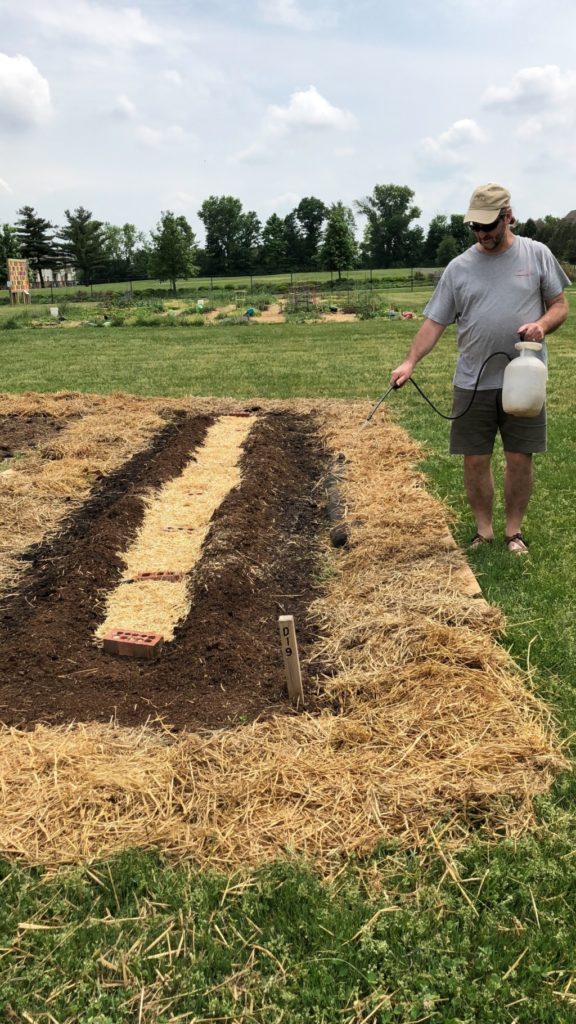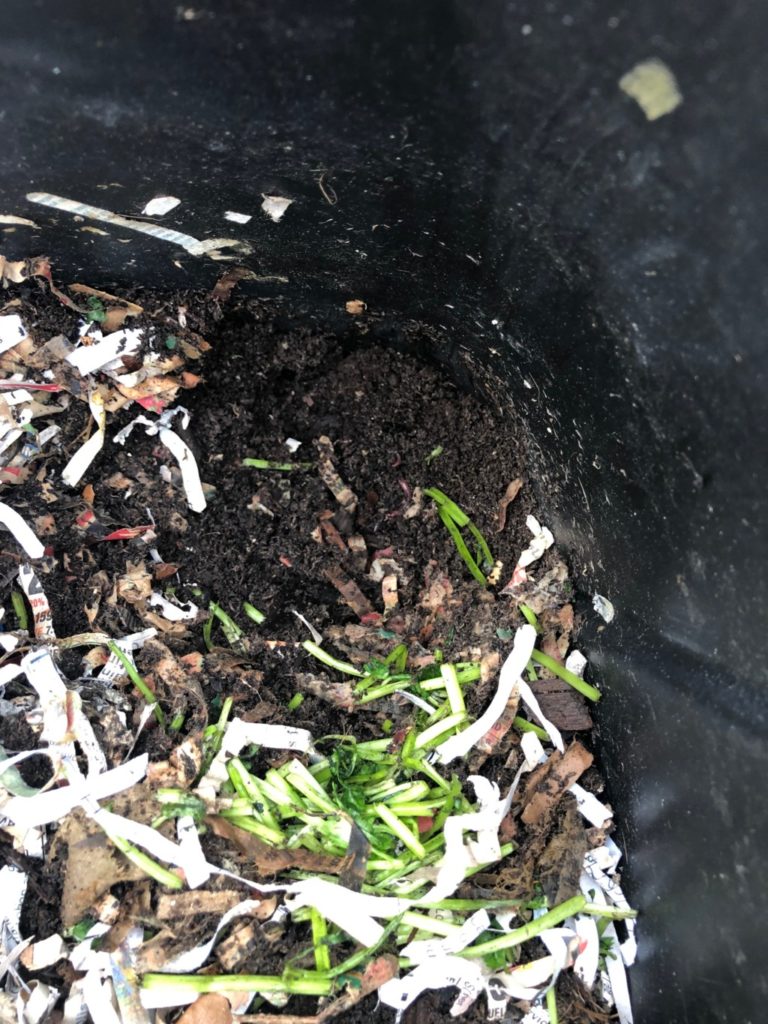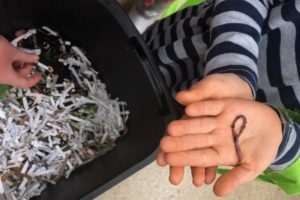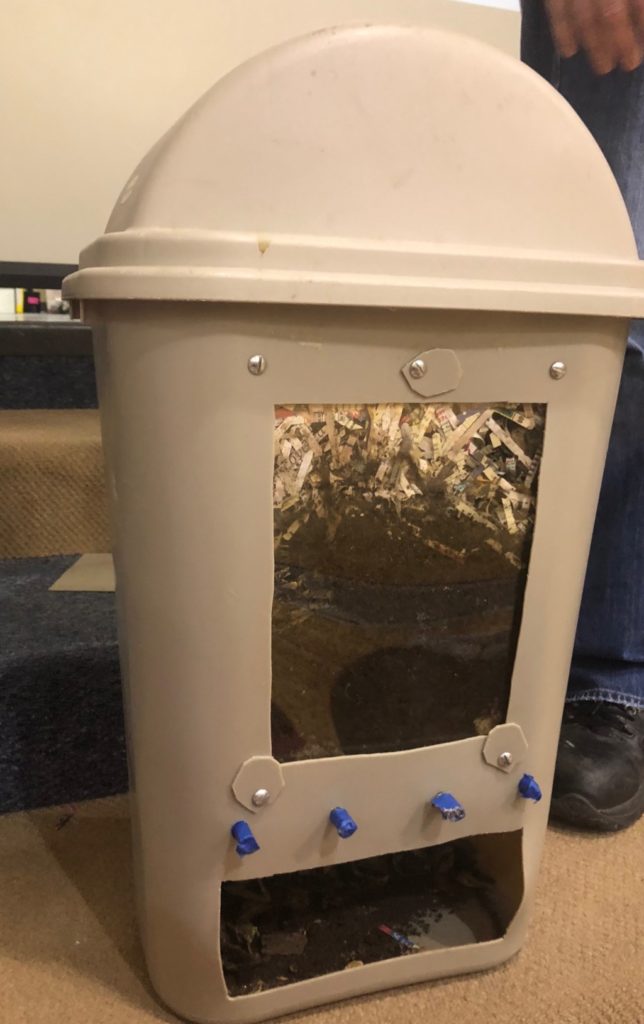 Compost In A Jar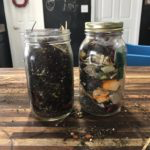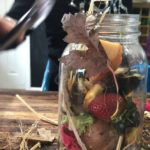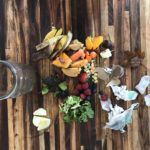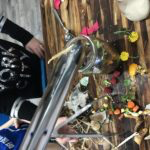 The Compost Jar Experiment
Composting in a jar is a great experiment to do with your family to test the waters to see if composting is for your family. It demonstrates the decomposition of the items in the jar. You simply fill it with soil, dried leaves, cardboard, and your food scraps. Over time you can watch the food disappear! And you are left with a healthy activating compost soil to sprinkle in your garden!
Learn How to Help Endangered Species
Discover things that can be done at home to help endangered species.
Animals are being added to the endangered species list at an alarming rate, and the extinction of many species is happening right before our eyes, more species today are either threatened or are on the endangered list than ever before. This includes both endangered animals and endangered plants.
There are many causes and consequences of this happening – pollution, deforestation and habitat destruction. The species endangered include one in four mammals, one in eight birds, one-third of all amphibians and 70% of the world's assessed plants on the 2007 IUCN Red List are in jeopardy of extinction.
The World Wildlife Foundation is an excellent resource for learning more about endangered species and is a great learning tool for adults and children.
"The Living Planet report shows that populations of fish, birds, mammals, amphibians and reptiles have fallen on average by 60% in less than 50 years (between 1970 and 2014). This is mainly due to the over- harvesting and illegal hunting of animals, agriculture and loss of habitats. The most significant decline has been seen in tropical rainforests and in rivers, lakes and wetlands around the world."

Get Inspired

As Earth Day approaches remember that each day we choose to make choices that effect our future and our children future by our actions in our daily lives. Choose nature. Choose Earth.

"The Earth Is What We All Have In Common"

-Wendell Berry
Watch Our Planet.
Be awed by the new Netflix series, Our Planet, which is a must watch. The beauty and complexity of science and nature and our connection is inspiring. Lots of vivid videography and tons of fascinating and mesmerizing facts. Our family has been watching the series in preparation for Earth Day.
Children love animals and they do not like to learn information about how they are being harmed or headed towards distinction – the want to help them is natural. Our Planet has sparked many insightful, meaningful and memorable conversations with our children.
Earth Day Events, In The News
Ten things to do in Indy For Earth Day, Indy Star
Celebrate Earth Day Indy With Kids
PBS's Earth Day programming airs on Sunday, April 21 and Sunday, April 28.
WISH TV Earth Day Activities for Kids
WTHR Get your plogging shoes out for Earth Day!
"CBS This Morning" will bring viewers stories from every corner of the globe as part of CBS News' division-wide coverage for Earth Day.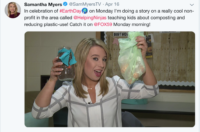 Fox59 morning show will be celebrating Earth Day and is featuring a story of our families not-for-profit: Helping Ninjas.
Tune in to check it out and find out how you can join our initiative and get involved – and help Earth!
Join the Earth Day Movement Online!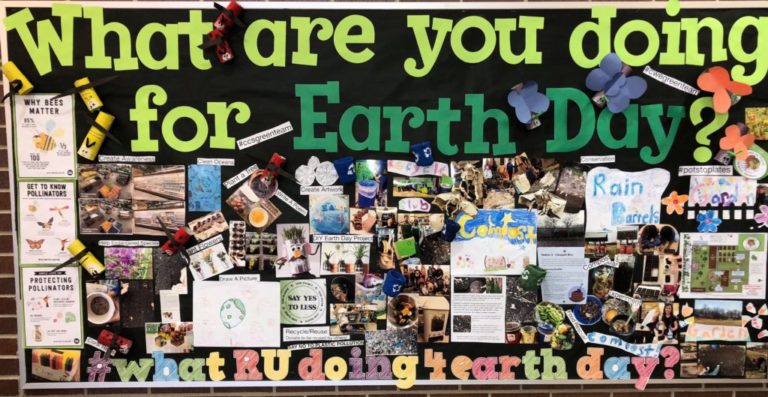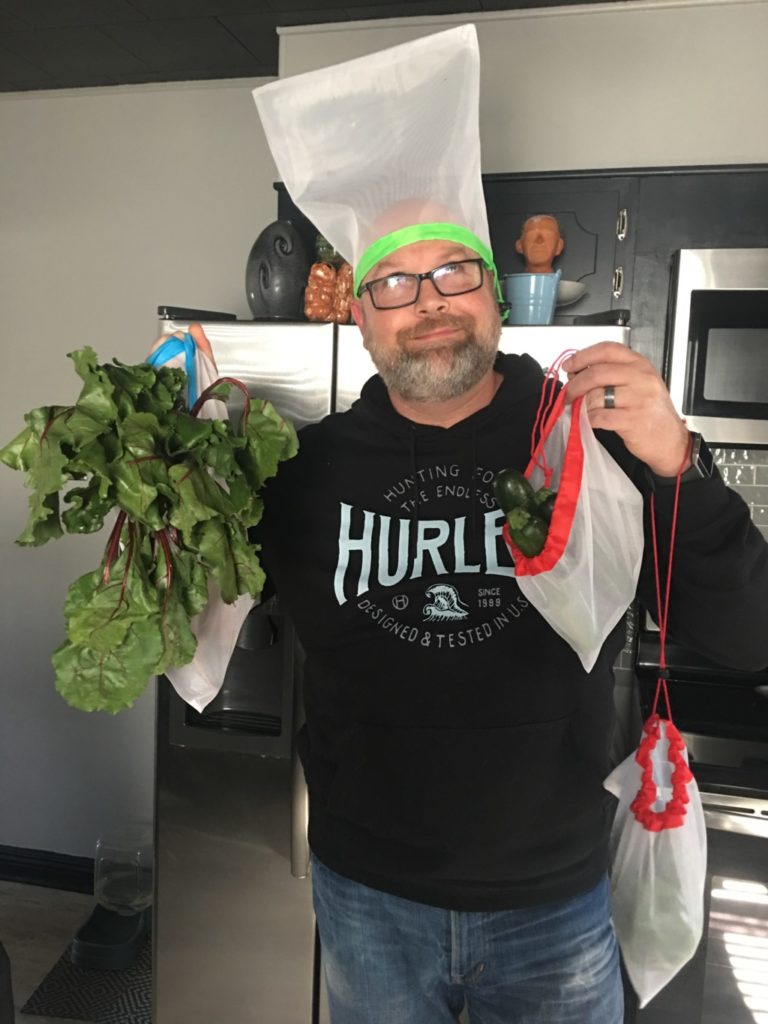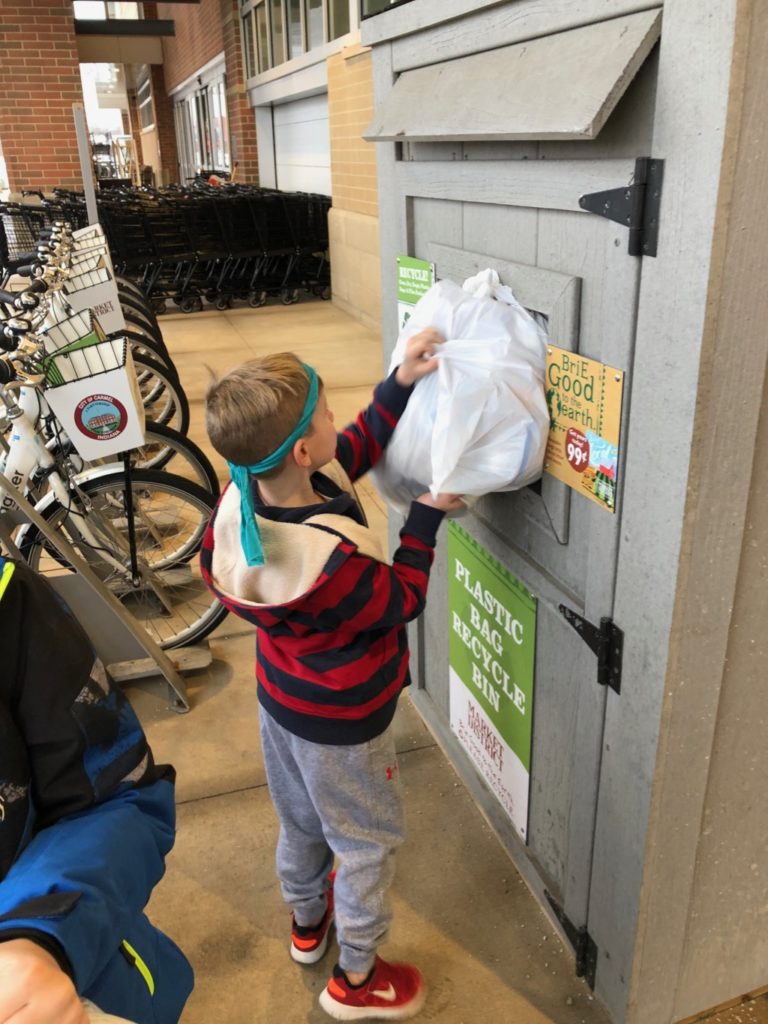 Our family invites you to participate and join on the fun to create awareness on Earth Day!
Have an idea for Earth Day? See an idea to share to inspire others? Be a #HelpingNinja and share a photo of you, or someone you know helping the Earth! Show how to help our Earth! Post and tag #WhatRUDoing4EarthDay
Be sure to tag @IndyMomsBlog too so that we can showcase our united efforts to help the planet on social media – find us on IG, FB, and Twitter!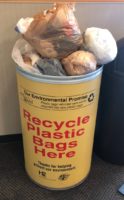 Helpful Links to Find Earth Day Activities At Home
Support Environment Groups

One of our families favorite organizations helping the environment is 4Ocean.

Founded by two-surfers, 4Ocean rescues plastic and cleans our oceans, providing jobs to fisherman in remote areas. The company recycles plastic that is removed from the oceans into bracelets -this whole operation is funded 4Ocean Bracelets: One Bracelet, One Pound At A Time. Today 4ocean has removed over 1,000,ooo pounds of trash from our oceans.
Check out 4Ocean's Earth Day efforts to help our oceans and planet in this video!
https://vimeo.com/309165909
An inspiring video at National Geographic, celebrate Earth Day and watch!
Happy Earth Day!