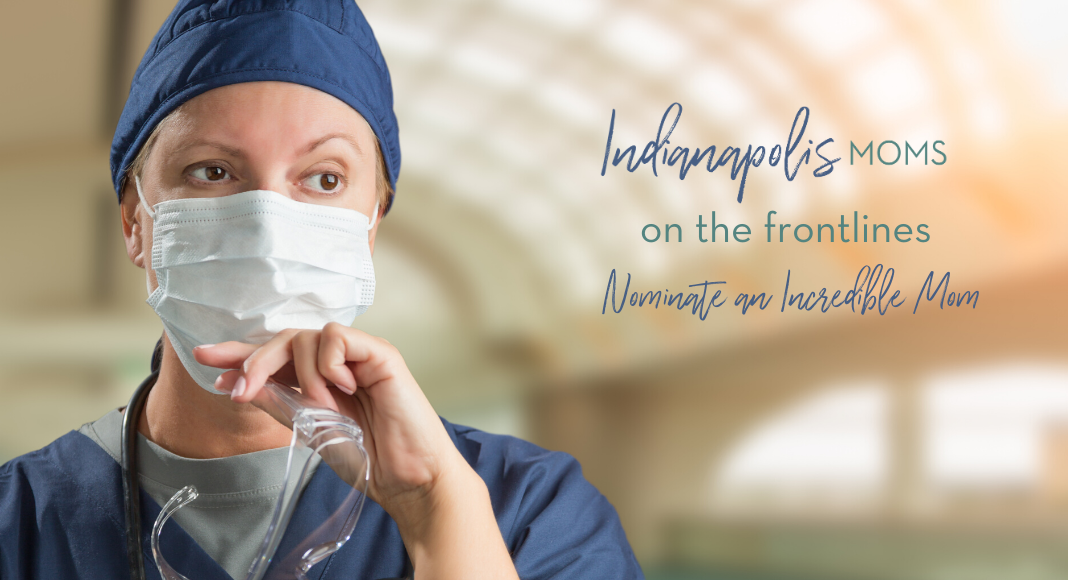 Indianapolis Moms continues to provide content that will enrich the lives of the moms and parents we serve. Our goal as a local parenting resource will always be to connect moms to each other and to their community, offer important resources, and to celebrate motherhood.
We are thrilled to announce our search for our Indianapolis Mom on the Frontlines.
While all moms are carrying a heavier load these days, especially during quarantine, moms who are working on the frontlines during this pandemic are carrying so much more. The Indianapolis Moms team wants to honor and celebrate these incredible women and to cheer them on as they continue to do this important work both at home and on the frontlines within our Indianapolis community.
We are now accepting submissions for Indianapolis Mom on the Frontlines.
We are looking for moms who stand out in a crowd. Do you know a mom who is working on the frontlines? Perhaps she is a doctor, a nurse, a pharmacist, a medical assistant, a radiologist technician, a first responder, a researcher, or a lab staff member. Maybe she is a delivery driver, a grocery store employee, or an essential worker at a daycare. What is she doing to make a difference for others? Does she set an example and offer encouragement for others around her? How has she had to sacrifice so that she can continue to serve our community during this crucial time?
Indianapolis Moms on the Frontlines might be your own mom, your neighbor, your grandmother, your best friend, or anyone else you admire.
How to nominate someone for Indianapolis Mom on the Frontlines:
Complete the form to nominate an Indianapolis-area mom who is working on the frontlines during the COVID-19 pandemic.
Submissions will be accepted through Friday, May 22, at 5 p.m. EST.
The Indianapolis Moms team will determine finalists, and you — our community — will cast the final vote on Facebook.
The winner will be announced on May 29, 2020.
One amazing Indianapolis Mom will win this prize package valued at over $500 from our generous sponsors: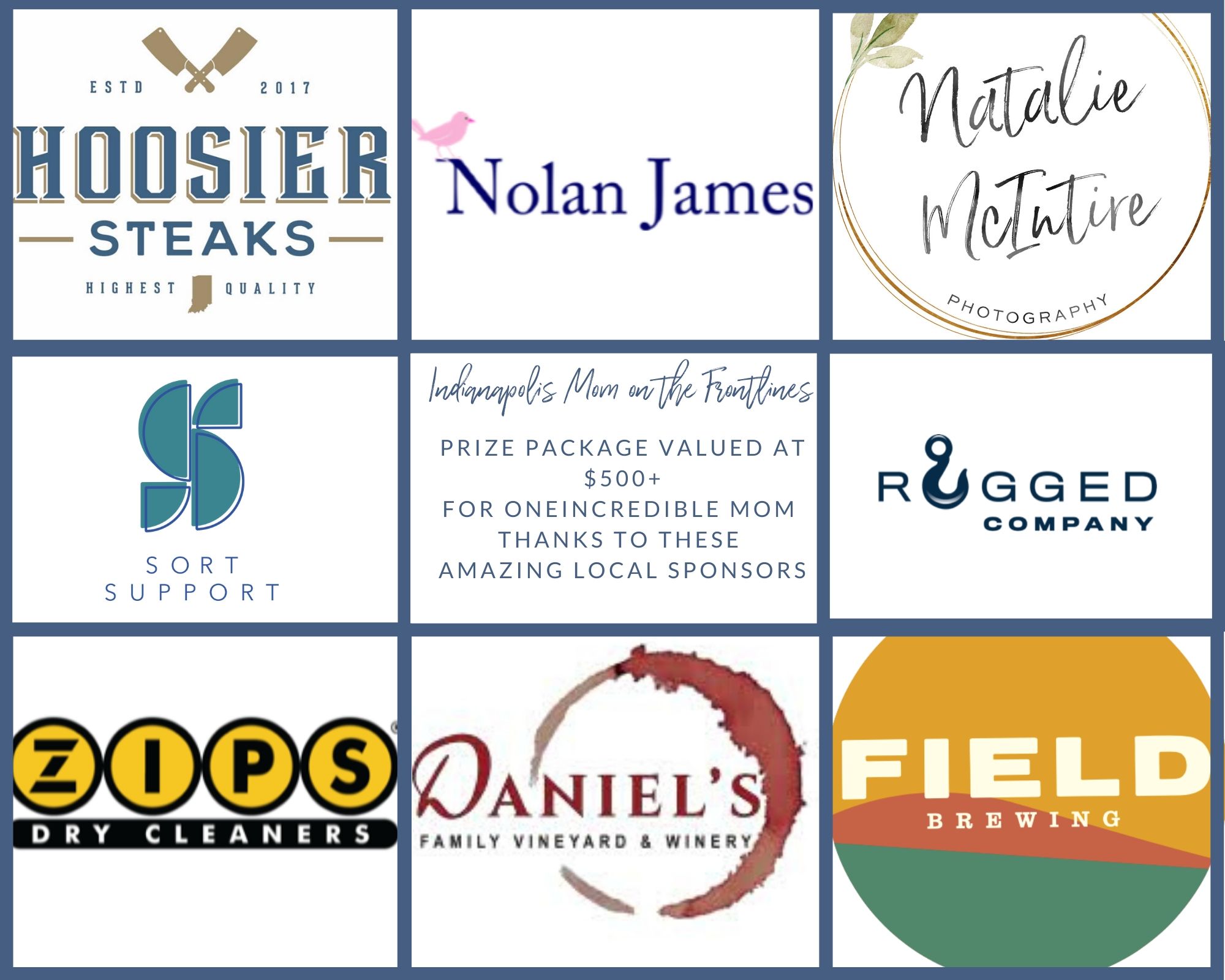 Our incredible Indianapolis Mom on the Frontlines will win this prize package from our generous sponsors:
A $50 gift card to spend at Nolan James. Nolan James is a locally owned and family shop that is ever-changing to bring styles that can take you from day to night and weekday to weekend with an online shop as well.
The Hoosier Sampler Box from Hoosier Steaks (valued at $50+), a family-owned farm in central Indiana that has been raising quality cattle for decades and offers a variety of products including ground beef, steaks, and burgers.
A gift card to Field Brewing, a local brewery in Westfield that was founded in 2018 cultivating the craft of wholesome food and drink for the community.
One Wash and Fold service from ZIPS Dry Cleaning ($75 value). ZIPS Dry Cleaners providers high-quality dry cleaning at unbelievably low prices and offers same-day cleaning too!
A gift basket with local wine and goodies from Daniel's Vineyard in Fishers ($150 value). Daniel's Vineyard is a full production winery and event venue offering a portfolio of 15 high-quality wines.
One mini session of 15 images with Natalie McIntire Photography (valued at $150). Natalie is an amazing wedding, family, newborn and senior photographer based out of Avon.
Stay Healthy Kit from The Rugged Company (valued at $30), a family business based out of Noblesville that makes handcrafted and natural based personal care products.
Sort Support is providing our winner with a complimentary, one-hour in-home planning meeting where she can walk through a space with the winner and give them some pointers on what to do with the space ($50 value).

The Rugged Company is also providing our five finalists with a Stay Healthy Kit – which is valued at $30. We are so grateful for their support of local moms on the frontline!
---
All nominees will be featured in a post on Indianapolis Moms, so we can celebrate all of the heroes in our community. Finalists will be featured on Indianapolis Moms' social media accounts, and the winner of the grand prize will receive a special feature on our website!
View our terms and conditions here. Questions or issues with the submission form can be directed to [email protected]