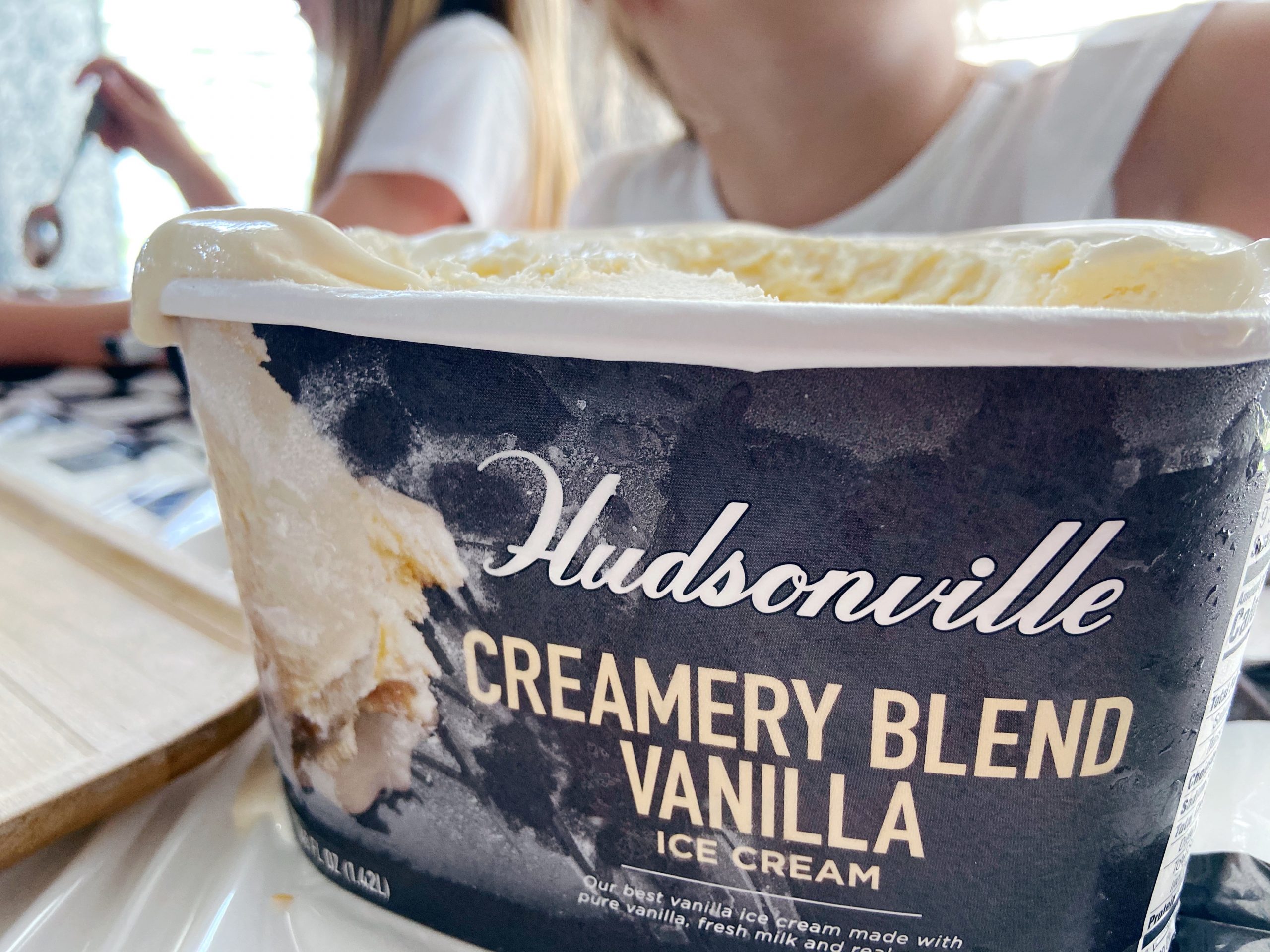 If you are from Indianapolis, you know that when May rolls around there is one thing on everyone's mind – the big race! It's so fun to see the checkered flags set outside people's homes and to get daily updates of the fun happenings at the racetrack. Each year our family has our friends over to celebrate the race – kids included! So we decided to create a race day ice cream party the kids (okay, the adults too) could enjoy during our annual get together. And there is nothing better than making memories with friends over Hudsonville Ice Cream during the biggest race of the year!
Planning for this ice cream party was pretty simple and you can easily throw it together with minimal time. The first thing to consider are the decorations. We went with all things black, white and checkered to resemble the checkered flag of the race. I found a really cool race themed party decoration kit online that I grabbed for under $25. It was filled with tons of black and white balloons as well as a checkered flag tablecloth, banner, plates, and even foiled balloons. My daughters and I spent time blowing up the balloons to create a few different arches. The big balloon arch was actually pretty easy to create and I was personally impressed with the end result! Within the kit was a sparkly ribbon so I measured the length of my window and added a few inches to it. Then I tied the end of the balloons to the ribbon alternating between black and white balloons. (You may want to throw a portable balloon pump into your cart to save your lungs from all the blowing!) But we stuck with simple decorations that helped set the race tone.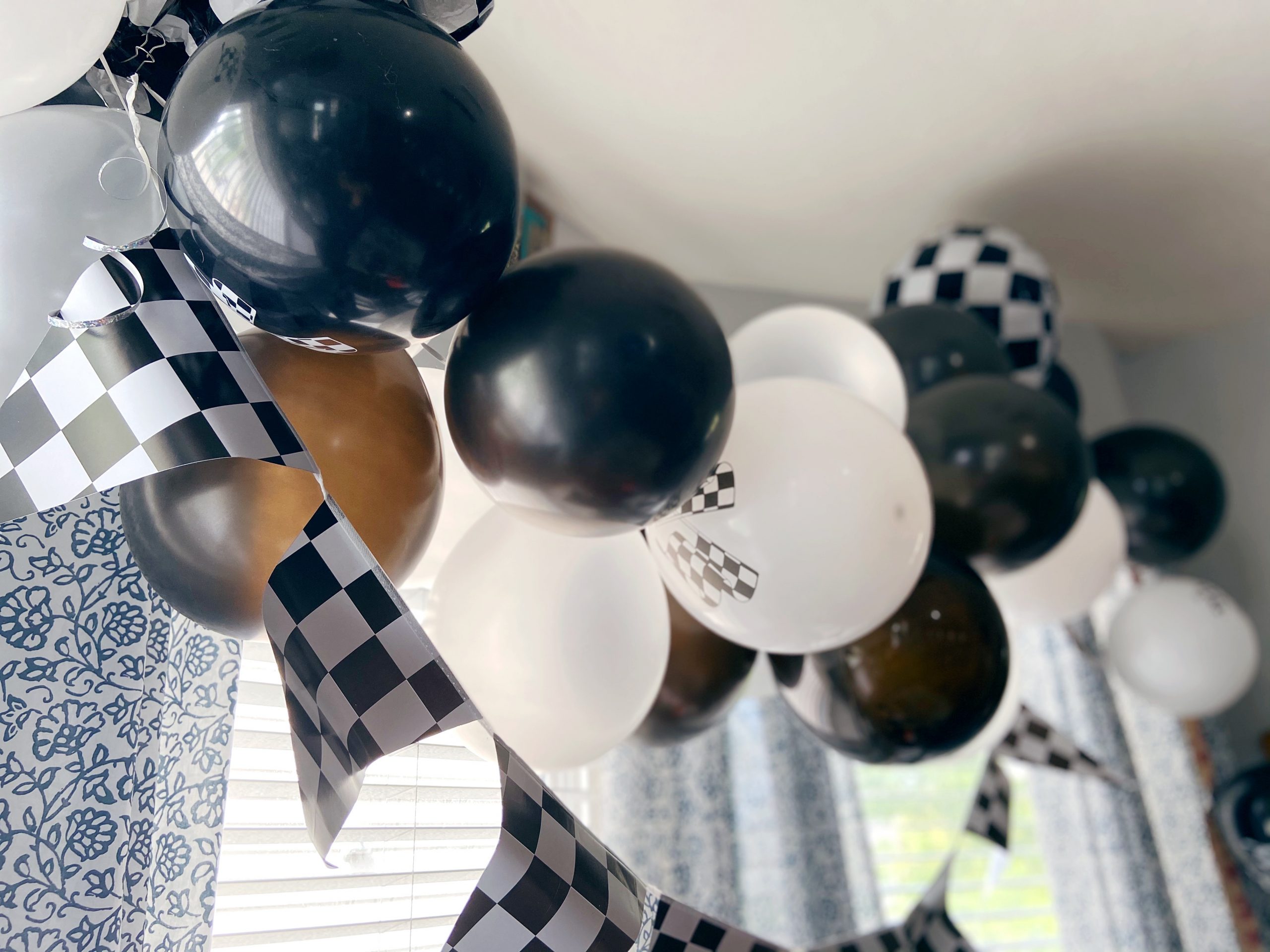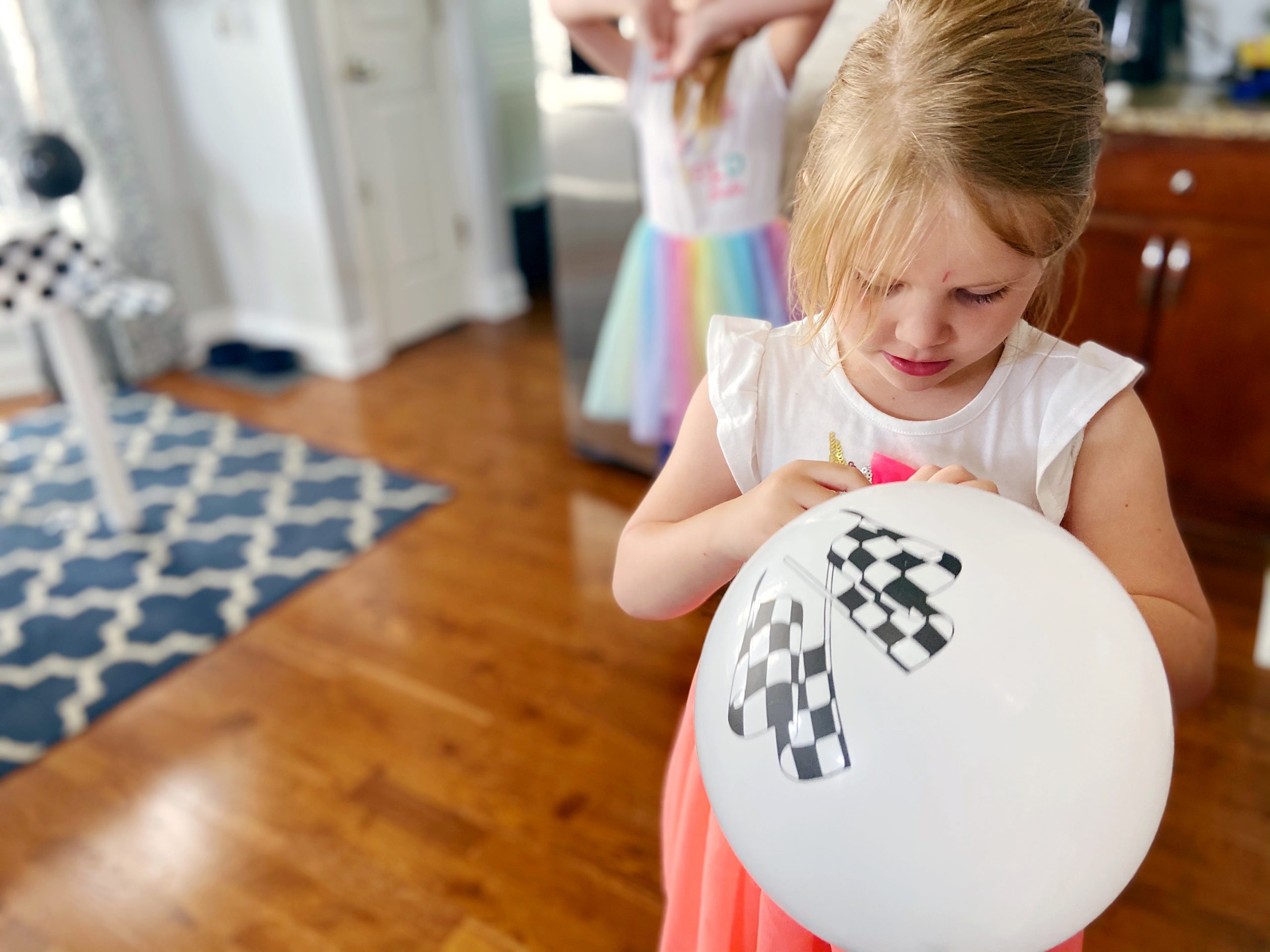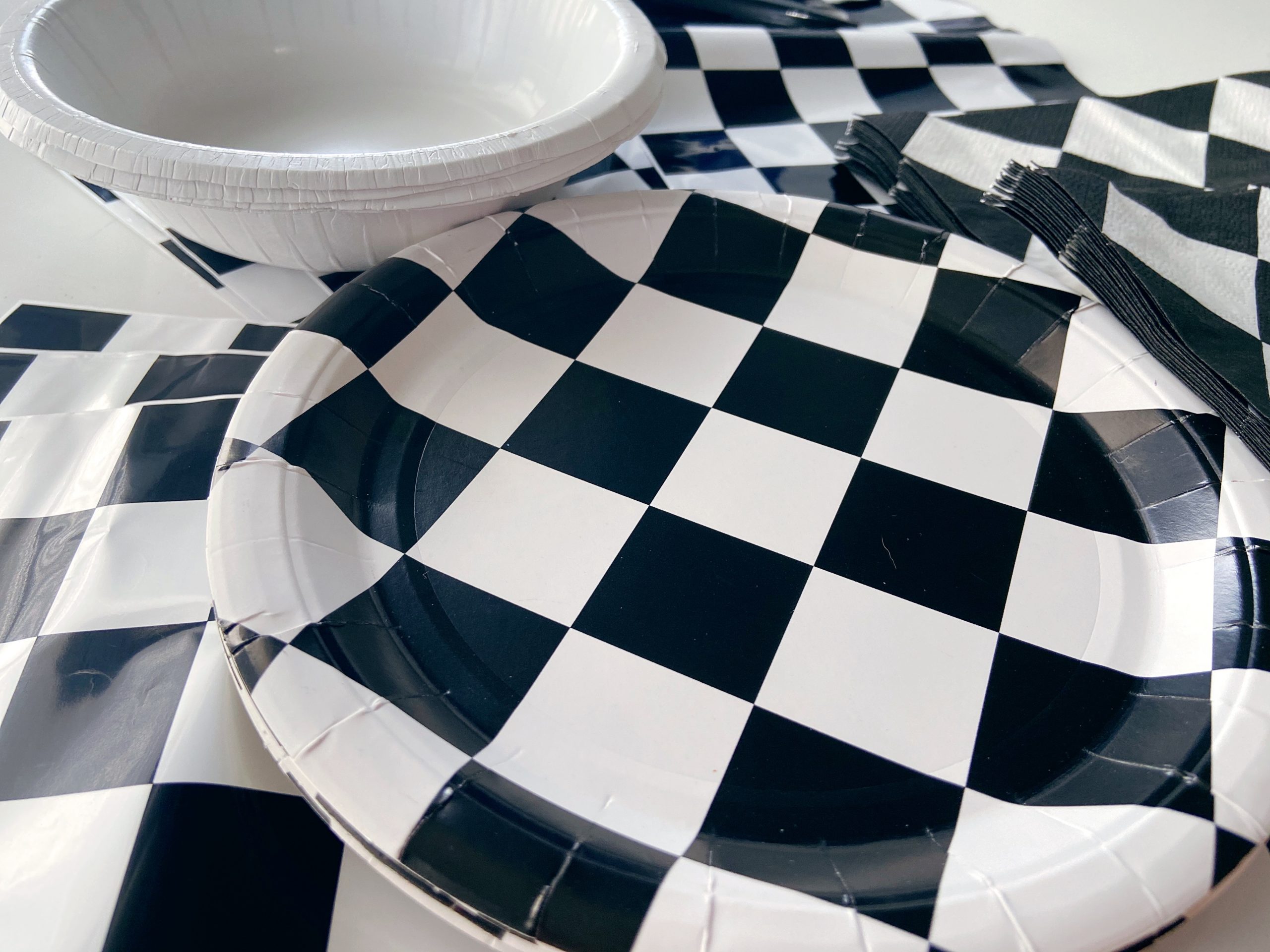 Next comes the sweetest part – ice cream! When deciding which ice cream flavors to get, the girls and I decided to keep with the race theme and get Hudsonville Classic Chocolate, Creamery Blend Vanilla and Brownie Batter Cookie Dough. The smooth and creamy taste of Hudsonville is always a hit with our friends and family, plus it was the closest we could get to the checkered flag and worked out perfectly! I wanted to keep the toppings easy so there wasn't a huge mess we would have to clean up. We just stuck to sprinkles that we had in the pantry – red, chocolate and rainbow sprinkles that everyone could enjoy along with strawberry and chocolate syrups. But you could easily do chocolate and cream cookie pieces or even chocolate chips if you wanted to keep with the black and white theme for your toppings too!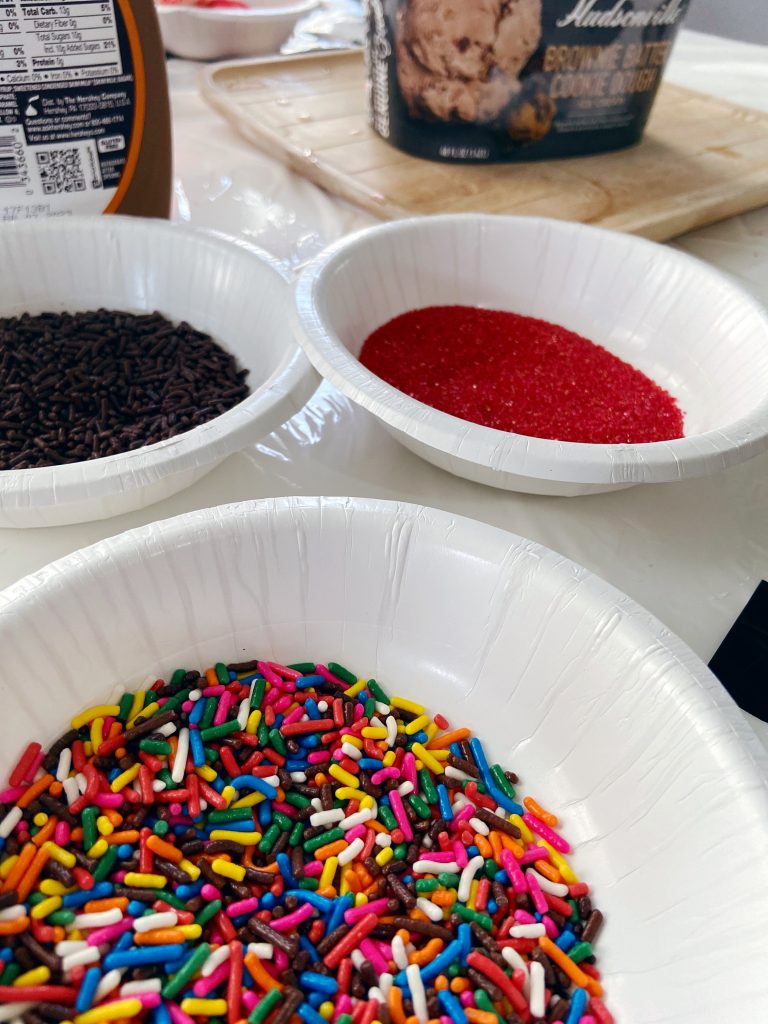 We had the best time setting up our decorations and organizing ice cream supplies together for our test run. I let each girl scoop out as much ice cream as they wanted (don't tell their dad!) and the toppings had no limits! These sweet memories are the best part of motherhood. It is moments like these that remind me that we don't need to take lavish trips or have continually planned days of activities. A simple ice cream party that we planned for their friends is enough and something they will remember as they get older.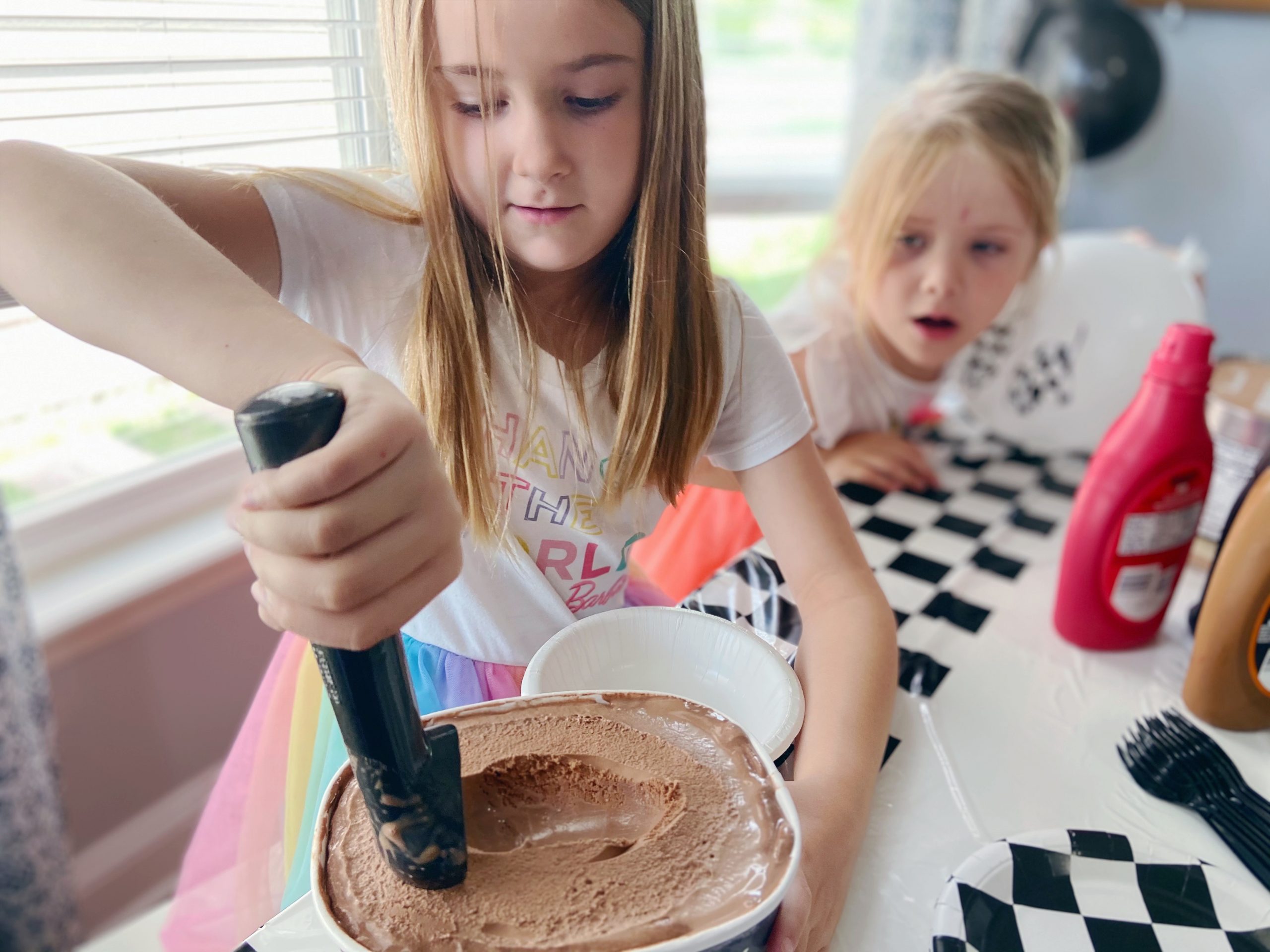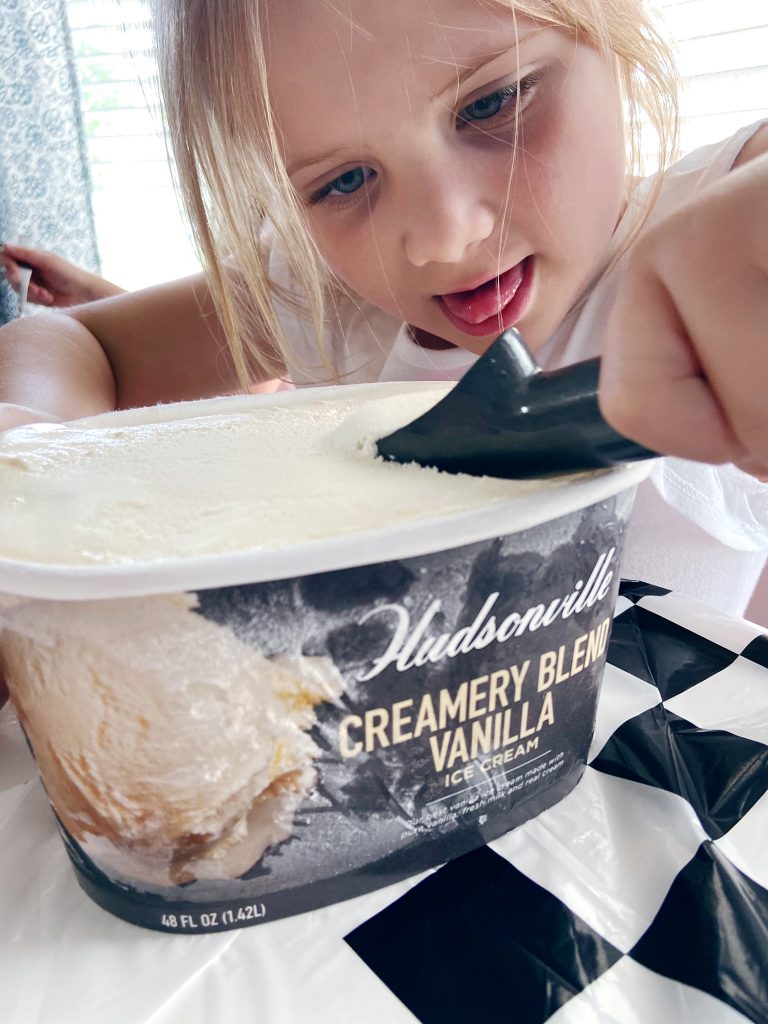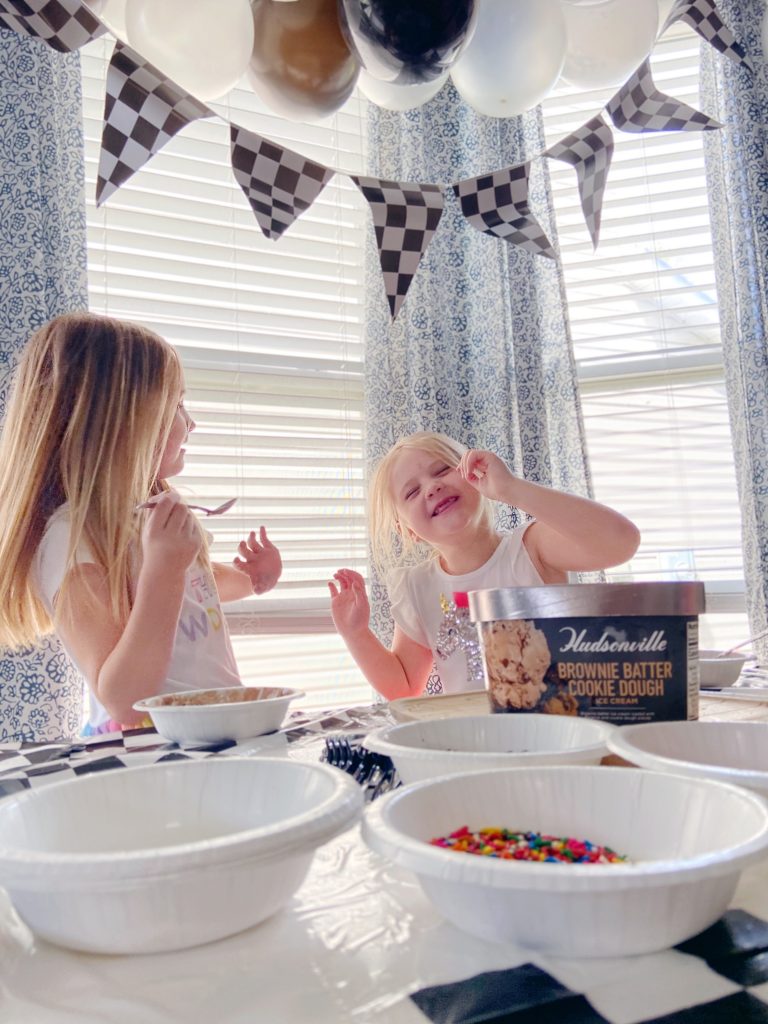 This is May, Indy! What race day activities do you have planned with your family? Share with us!
---
About Hudsonville Ice Cream
Hudsonville Ice Cream is about more than just ice cream. For them, it's all about making life a little sweeter. It's about the feeling you get, the experience you have, and the people you share a scoop with. Their Midwest creamery has been perfecting the art of ice cream making for 95 years. While they enjoy creating creamy, delicious and exciting new flavors, many of their ice creams use a base recipe that was created back in 1926! With more than 50 flavors to choose from, including the world's best French Vanilla and Dairy Free options, Hudsonville Ice Cream has options for everyone to enjoy.
Find Hudsonville at a store near you using their Scoop Locator tool!