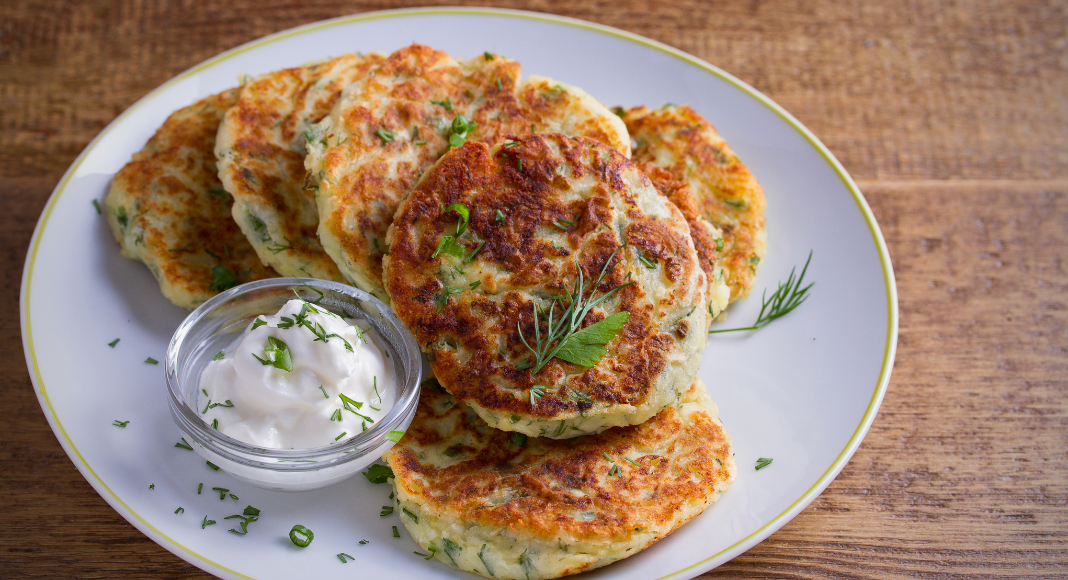 Our household loves mashed potatoes! But, we hate how gluey and dry leftovers get when you reheat them. Enter: Mashed Potato Pancakes. This recipe is super easy, quick and makes an excellent side for just about meal!
Ingredients:
3 cups leftover mashed potatoes
1/2 c breadcrumbs (you can also substitute flour if you don't have breadcrumbs)
1 egg
1-2 c veggie(s) of your choice (I used frozen corn this time, but feel free to use any combo you'd like! Peas, carrots, chopped spinach, etc)
1/4 c flour
Instructions:
Mix mashed potatoes (this works best with day old mashed potatoes, if you make them fresh, make sure to cool them in the fridge before using for this recipe.), egg, bread crumbs and veggies until combined.
Grab a handful (probably 1/3ish c) of mixture and form until a ball to flatten into a pancake. The pancake should roughly be 1/2" thick.
Heat oil (I used canola) in a large, nonstick skillet over medium heat.
Add flour to shallow dish. Dredge both sides of the pancake in flour, shaking off excess.
Add a few pancakes at a time to the hot pan and cook until one side is crispy and golden, this should take 3-4 minutes. Flip and cook other side for the same amount of time. (It's important to leave the pancake alone as you're cooking! If you keep flipping it over or peaking at the bottom, the pancake won't crisp up and get that beautiful golden color.)
Remove to paper towel and season immediately with salt. Voila!
My kids love these mashed potato pancakes with ketchup, sour cream, ranch, you name it! You can also freeze these once cooked for a later use. (Quick tip: wrap in parchment paper or foil for easy storage and less sticking!) Whenever you want to reheat, simply place in an oven at 350 degrees for 5-10 minutes, or warmed through.