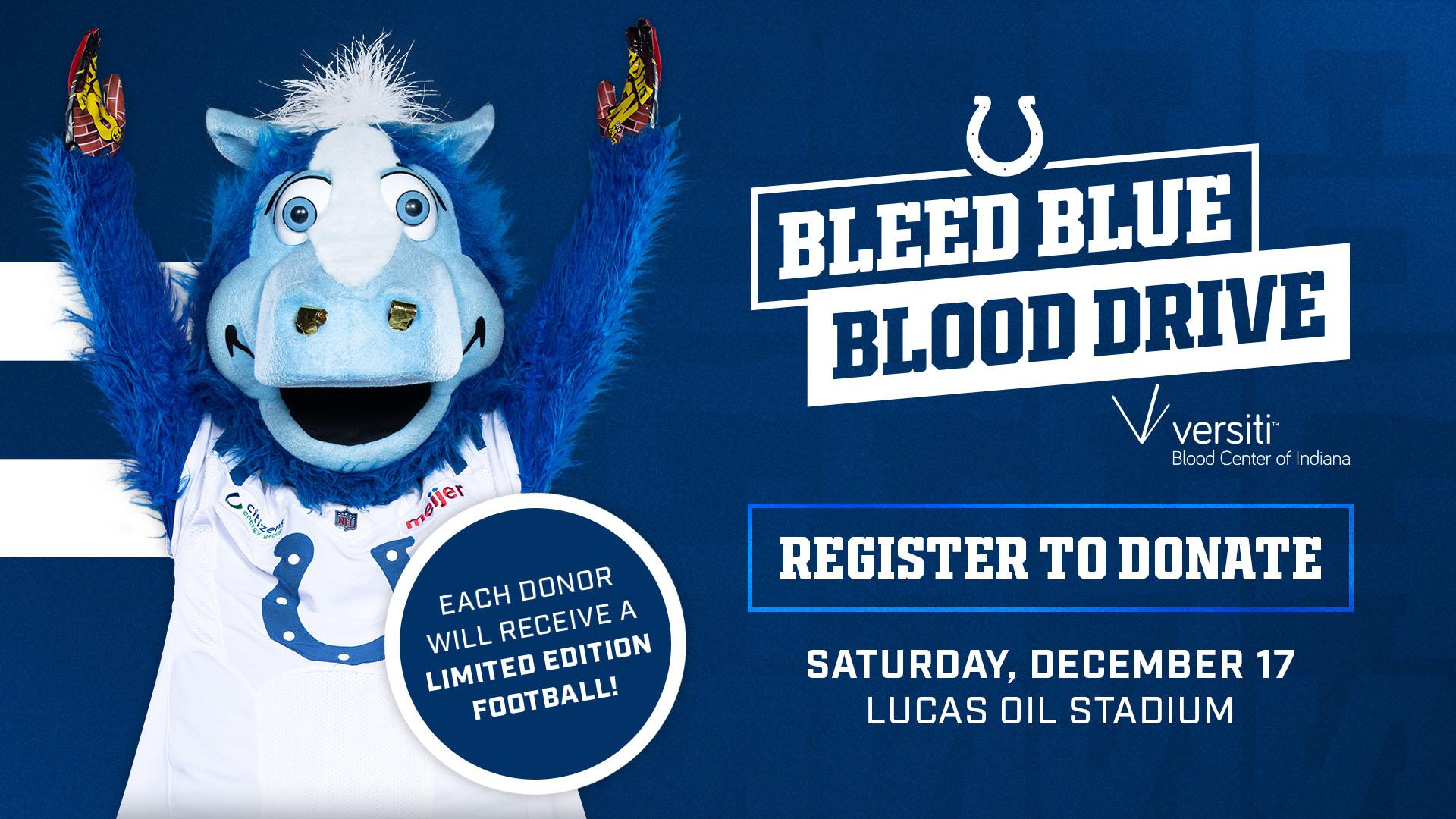 Did you know that one blood donation can save up to three lives? Every day, blood donors help patients in need. We are thrilled to share the 23rd Annual Colts Bleed Blue Blood Drive at Lucas Oil Stadium. Your blood donation can help Indiana hospitals and Colts fans just like you!
About the Colts Bleed Blue Blood Drive:
When: Saturday, December 17th from 8:00 am to 3:00 pm
Where: Lucas Oil Stadium, 500 S. Capitol Avenue, Indianapolis
Simply follow this link here and sign up for an appointment to donate blood. All amazing donors will receive and exclusive, limited-edition Colts football featuring a Colts celebrity. Donors will also have the opportunity to meet the Colts Cheerleaders and Colts Mascot Blue!
Help the Indianapolis Colts and Versiti Blood Center of Indiana reach their goal of 800 donations this Saturday at the Bleed Blue Blood Drive. Now is your chance to give blood and step up to save lives of those who are in need of a blood donation.
For more information and to register yourself (and bring your family and friends too!) to donate blood, visit the links below. It's a simple yet so important opportunity to support those in need in the Indianapolis community!