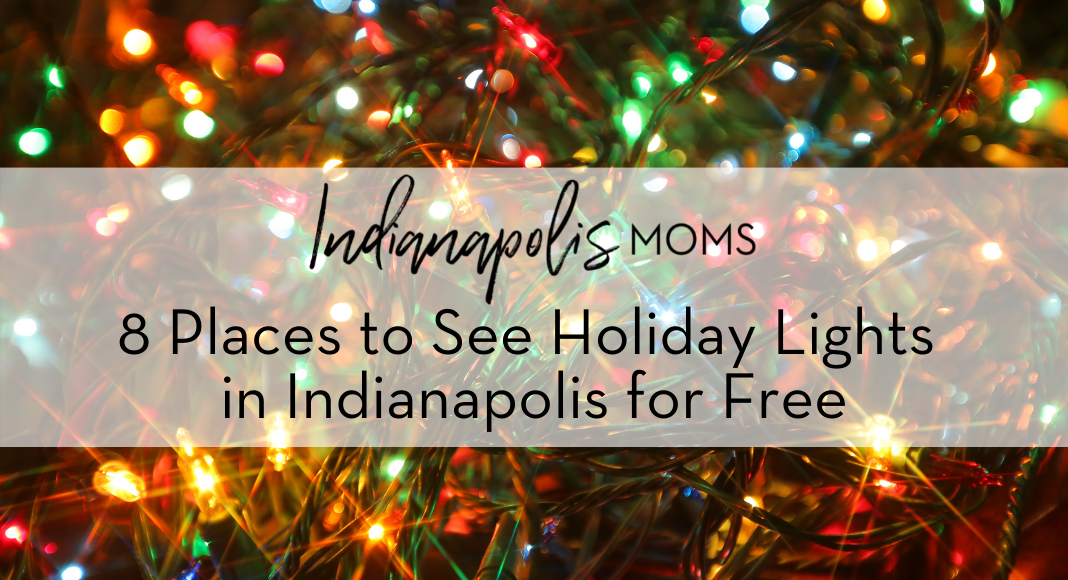 Picture this: You and your family are hanging out at home. It's cold outside, the kids are restless. You want to get out of the house and do something but maybe you want to stay in your comfy clothes and you don't want to spend money, because you've completed all of your holiday shopping. Sound familiar? We get it. There are more places popping up each year that provide free entertainment you can enjoy from your car. All you have to do is tune your radio to the right station! Go pop some popcorn, grab your coats, and check out our round-up of places to see holiday lights in Indianapolis for free. There is no better way to See Circle City.
---
Powers Christmas Lights
Where: 6893 N 1000 E, Sheridan, IN 46069
When: Sunday through Thursday 6:00-10:00 pm, Friday & Saturday 6:00-11:00 pm
About: Tune your radio to 89.5 FM and enjoy this family-run residential Christmas light show! Check out the Powers Christmas Lights Facebook page for more information and make sure you read their suggested rules on how to enjoy their lights from your car. 

---
Harrington Family Light Show
Where: 15418 Dunrobin Drive, Noblesville, IN 46062
When: 6:30-8:30 pm every night
About: This is the second year for the Harrington Family Light Show, located in Noblesville. Tune your radio to 89.9 for over an hour of unique light displays. According to their Facebook page, they are located on a street with great traffic flow so there should be no parking issues.
---
Log Run Lights
Where: 9209 Log Run Drive S. Clermont, IN 46234
When: Every night from 6:00 pm-7:00 am, running until January 1st, 2023
About: Located on the westside, and with over 70,000 lights in over 310 animated displays, the Log Run Lights is another great Christmas light display to check out. You can also visit their Facebook page to learn more about their displays and how to donate to help local families in need this holiday season.
---
Old Pond Road
Where: 12477 Old Pond Road, Noblesville, IN 46060
When: 5:00-10:00 pm through December 31st
About: This house on Old Pond Road has a synchronized light display you can enjoy from the warmth of your car. Tune your radio to 89.7 and enjoy Lights on Old Pond!
---
Lights On Greenspire
Where: 4824 Greenspire Drive, Carmel, IN 46033
About: Come see lights for a good cause! Lights On Greenspire sets their 20,000 lights to 90.7 and my family and I have watched this display for the past few years and love it. And this year on December 17th from 6:00-8:00 pm, they will have Christmas and Star Wars music playing with special guests from Star Wars Indiana. You will also find QR codes to scan and donate to Gleaners Food Bank.
---
Brownsburg Town Hall
Where: 61 N Green St, Brownsburg, IN 46112
When: Daily during the holidays, after dark
About: We love a good synchronized light display and you can catch one at the Brownsburg Town Hall during the holidays, starting December 4th. Park your car, tune your radio to 88.5, and get in the holiday spirit!
---
Swanson's Family Christmas Lights
Where: 13569 Auburn Springs Circle, Fishers, IN 46038
When: Sunday to Thursday 6:00-10:00 pm, Friday & Saturday 6:00-10:30 pm
About: Tune your radio to 96.9 as you pull up the Swanson's Family Christmas Lights, located in Fishers. They have added around 4,000 more LED lights this year!
---
Bel Moore Circle
Where: 7104 Bel Moore Circle, Indianapolis, IN 46259
When: Sunday through Thursday 6:00-11:00 pm, Friday & Saturday 6:00 pm-midnight
About: Christmas in Bel Moore is another fun and local synchronized light show to check out, located East of Southport. Make sure you tune your radio to 88.9 and enjoy the lights with your family! Check out their Facebook page for updates. They plan to run their light show until January 2nd, 2023.
Share your holiday light displays with us! Tag us at @indianapolismoms on Instagram.