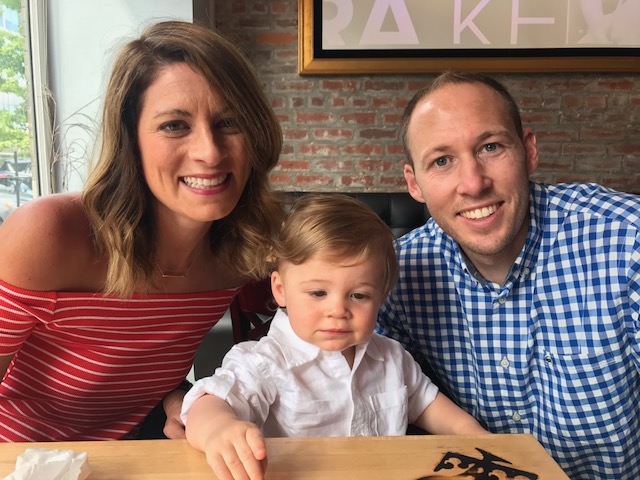 Once you have kids, we often think our days of going out to great restaurants for fantastic food must end. Unless it's Chucky Cheese, we can never go near a place that other adults sans children might find enjoyable, right? Well recently, we ventured downtown and found ourselves smack dab in the middle of good food, great wine, and adult conversation. There had to be more restaurants like this in our area. So I reached out to the fabulous ladies of Indianapolis and we came up with a pretty robust list. The following are suggestions on some of the Best "Adult" Restaurants that are also "Kid Friendly" across central Indiana. So whether you have the most well-behaved kids in Indiana or know how to use the iPad… just go and enjoy!
---
Fountain Square
La Margarita – The website says, "Families welcome. Dog-friendly patio."  So bring the whole crew and eat hearty.
Pure Eatery – Fresh, honest food.  Break out of the mac and cheese and french fry rut and try this joint!
Mass Avenue
The Eagle – If you have some time on your hands, this is the place to go. Delish food and a great new place downtown. We loved it all.  Be prepared to wait, but it's a fun place to see and be seen, even with the kiddos!
Mesh – I feel like this is always on our list of great places to come regardless. You can't go wrong with a meal at Mesh.
Downtown
Nada –  Colorful décor to keep your kids looking around and the margs are perfect for mom and dad! Love this Cincinnati transplant in the Circle City.
Baby's – This restaurant is a popular one for our Indy Moms team. Their kids menu includes items for even the pickiest of eaters.
Northside/Broadripple
The North End BBQ – Great craft cocktails and yummy eats. What kid doesn't love a good messy rib?
Napolese – My son loves to nibble on the delicious 'za here and I can't help but love the close proximity to the mall. Winning!
Ocean Prime – We did a Sunday brunch with our little guy and had a ball. It wasn't too crowded at the time, so I would recommend going early. But it fulfilled our wish to get out amongst the living and have a nice meal.
Broadripple
Public Greens Urban Kitchen (Also downtown) – The new downtown space is amazing, but the Broadripple original has great people watching on the Monon and an ice cream shop right next door. You're welcome.
Petite Chou or Café Patachou (Also everywhere) – Oh Martha Hoover, how is it that you do what you do so well? How quickly can you say, "Hippie with a Benz and a mimosa please?"
Big Lug Canteen– Originally known as the Bent Rail Brewery. Huge open space for the little ones and delicious food to boot. When it's warm, they will open the garage doors and they also have live music from time to time. Cheers!
Carmel
Prime 47 (Also downtown) – Call me crazy, but my husband and I wanted a martini and a crab cake the other day. We ordered dinner for my son and we had a quick happy hour and were home before 6:30. It was great and the staff was super accommodating.
Bru Burger Bar (Also on Mass Ave., Noblesville, and Keystone) – The Burgers are amazing and we always find the staff super helpful at this northside joint! Nuff said.
Fishers
Four Day Ray – Their website says, "work hard, raise a glass." Kids menu and high chairs are available, along with fun events throughout the summer.
FoxGardin Family Kitchen – Same gastropub feel as their older sister, but now you can bring the whole family!
Westfield 
The Local – This place boasts having great food and it's a great way to spend a night out with your kids, too.
Field Brewing – This restaurant is so laid back and has a fun bocce ball area for the kids to roam while you enjoy a beer nearby.
Zionsville
The Salty Cowboy – We took our son, sat outside, and had a blast. Great guacamole and a fun atmosphere!
Rosie's Place (Also in Noblesville and Carmel) – Great weekend brunch spot or perfect for those days when you want to take the kids to the park and have lunch afterwards. Do yourself a favor…get a butter cookie on the way out and don't share with the kids. You will thank me later.
Geist
Prodigy Burger Bar (Also Everywhere) – I'm adding a bonus one in here because our team raves about Prodigy Burger. There is a game room for the kids in the back of the dining room and on Tuesdays, kids eat free! They get ice cream with their kids' meal and there are delicious boozy milkshakes for adults. And a little tip – get the punch lemonade.
Share with us! Where is your favorite family-friendly restaurant around Indianapolis?