Welcome to the Circle City!
Indianapolis, the home to the world's largest single day sporting event we call The Indianapolis 500, is filled with vibrant living and some of the best communities in the country. Whether you're looking for the big city perks or the smaller suburban feel, the Indianapolis area is a perfect place to raise your family. Indianapolis full of culture and history and was recently named one of the most affordable cities to live in the country with a sky-rocketing job market. With a friendly ambiance in each area of the Indianapolis area, residents quickly understand the true meaning of Hoosier Hospitality. Indianapolis Moms Blog is thrilled to partner with Hannah Schneider from True Blood Real Estate to bring to you our Guide to Indianapolis Area Neighborhoods and share with you what we love about living in Indianapolis and surrounding cities. Whether you're new to the area or choosing a new place for your next family home, we hope this guide helps you find the best place to raise your family in our city.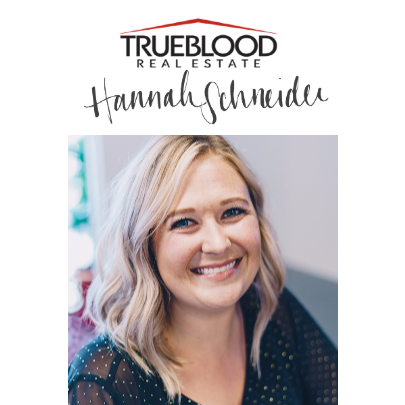 Hannah is a born and raised Hoosier! As a lifelong resident of the Indianapolis area, Hannah prides herself on being informed of the ever changing real estate market.
Upon graduating from Cedarville University, Hannah entered the Real Estate industry. By assisting agents and management with their daily businessl and client needs, Hannah learned from the ground up how to best assist customers and run a professional, successful real estate business.
Making good real estate decisions begins with having the best information about the real estate market and area. Hannah's expertise in communication and organization serves her clients well.
She takes great pride in keeping her clients informed throughout the entire buying and selling process. The skill set of a highly organized, extraordinary communicator, detail oriented and fun & outgoing personality are all skills that will make buying or selling real estate with Hannah an enjoyable experience.
When not working, Hannah enjoys being with her big family of 10, her friends, everything to do with the Indianapolis 500 and IndyCar racing, Indiana sports, and exploring Indianapolis.
Connect with Hannah