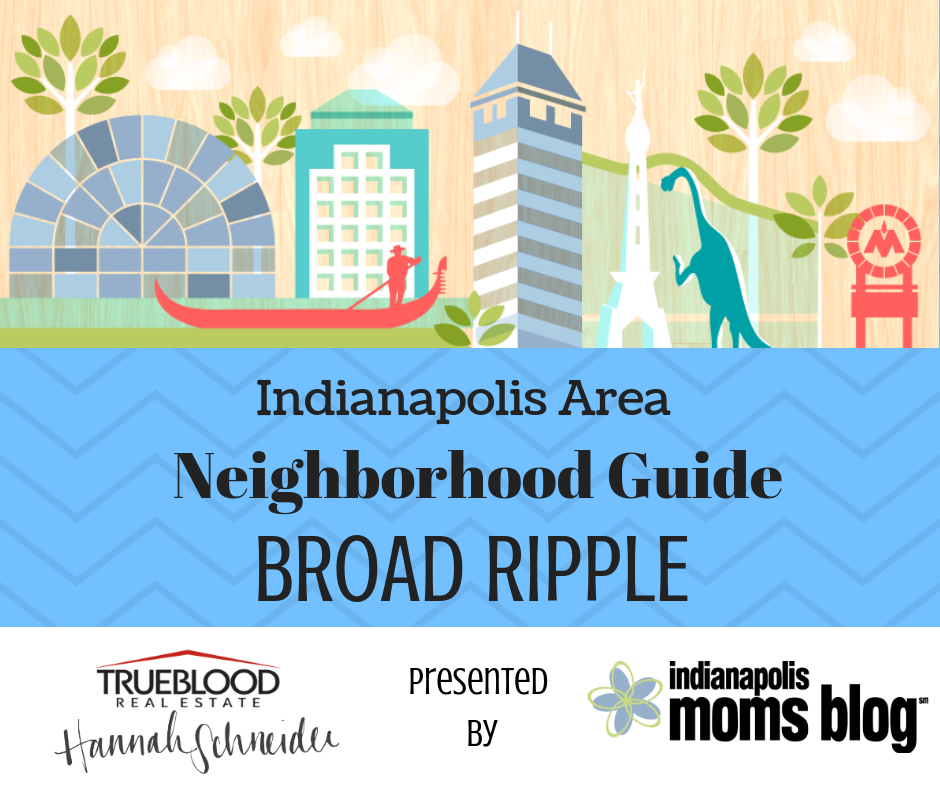 If you are looking for quaint homes with charm, Broad Ripple is the place for you. It has been known as the young, hip place to live in Marion County and is now becoming the perfect area for young couples or families because of the parks, shops, and location. Just six miles north of Downtown Indianapolis, Broad Ripple Village is one of seven areas designed as cultural districts in Indianapolis.
What makes Broad Ripple family friendly?
One of the greatest features of Broad Ripple is that it is one of the best walkable areas in Indianapolis. The area is a filled with a mix of galleries, shops and restaurants which makes for a fun day with the family. Make sure to stop by Broad Ripple Park where you can swim, follow the walking path, play sand volleyball, and more! Broad Ripple also has a happening night life atmosphere with a variety of bars and clubs which is perfect for planning date nights for couples.
What events or traditions does this city have for the community?
Broad Ripple has plenty of events for the community to enjoy including Small Business Saturday, The Historic Home Tour and the popular Broad Ripple Carnival. The Holiday Festival and Parade are great events to add to your family traditions too! Broad Ripple Village has an active Facebook page managed by the BRVA that provides up-to-date information on local events in the area so you don't miss out on a thing!
What makes Broad Ripple unique?
Broad Ripple is a vibrant and diverse area. From families to older couples, this area has something for everyone. The variety of local shops and restaurants create a home feeling and are ones that you can enjoy all year long. Since Broad Ripple is on (or a short trek) to the Monon, families can hop on bikes and easily get to nearby areas like Downtown Indianapolis or Carmel.
What are some of the favorite businesses, stores and local restaurants you would recommend?
Ripple Bagel and Deli – Enjoy a variety of delicious food from their menu in this casual dining setting including THE most delicious bagel sandwiches!
Pitaya – Shop this cute boutique store with plenty of trendy clothes to choose from!
Brics Ice Cream – A fun and yummy ice cream place to take the family (or dog!), located on the Monon Trail.
Cake Bake Shop – A high-end bakery with outdoor seating that offers delicious cakes, pastries & high tea service in a fancy atmosphere.
Three Dog Bakery – Find any and everything you might ever want for your dog (or cat!) including unique treats baked right there!
The Shop – A local store full of great screen-printed tees having everything to do with Indianapolis.
Lola Blu Boutique – Trendy and unique clothing in a quaint blue boutique right off the Monon Trail.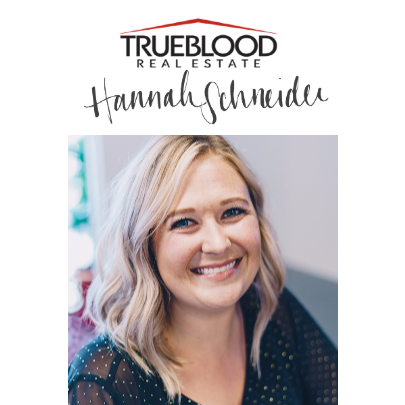 Hannah is a born and raised Hoosier! As a lifelong resident of the Indianapolis area, Hannah prides herself on being informed of the ever changing real estate market.
Upon graduating from Cedarville University, Hannah entered the Real Estate industry. By assisting agents and management with their daily business and client needs, Hannah learned from the ground up how to best assist customers and run a professional, successful real estate business.

She takes great pride in keeping her clients informed throughout the entire buying and selling process. The skill set of a highly organized, extraordinary communicator, detail oriented and fun & outgoing personality are all skills that will make buying or selling real estate with Hannah an enjoyable experience.
Connect with Hannah
This post is part of a 10 part series about why Indianapolis and the surrounding areas are a great place to raise a family. Check out the other communities featured in our Neighborhood and Community Guide and learn more about our series sponsor, Hannah Schneider with TrueBlood Real Estate.