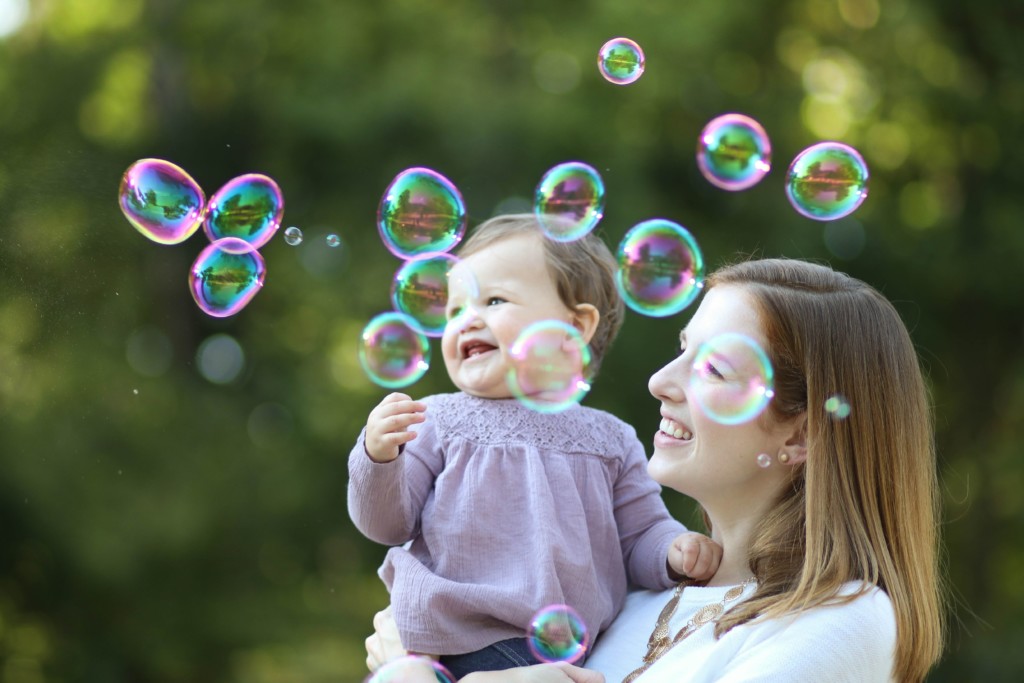 To say I went over the top for my daughter's first birthday party is the understatement of the year; especially considering she will not remember it whatsoever. To be honest, I am pretty sure the party was more for my husband and me. We clearly deserved to celebrate considering we kept a tiny human alive for an entire year! I mean I never thought I could do much of anything if I didn't get my 8+ hours of sleep and here I am a year after birthing a baby, running on little to no sleep, with a healthy developing person on my hands.
A couple of years ago, I honestly did not think I would get the opportunity to celebrate my child's first birthday after my doctor informed me that I would not be able to have children. This news crushed my husband and me; so when I found out that I was, in fact, pregnant I knew that we had many reasons to celebrate, and "celebrate we will because life is short but sweet for certain" (any Dave fans out there?)
A good friend of mine once told me that whenever something comes along in life that can be celebrated, go over the top! I always appreciated that piece of advice, especially since my friend had dealt with a lot of heartache in her life, yet she made it a point to find the good and focus on it. So here I was focusing on the good and buying all the things from the party aisle.
I started the first birthday Pinterest board when my daughter was just shy of 6 months old, what can I say, I am a planner. Not only did I miss being on Pinterest from my teaching days, but I had figured out this over the top party theme…bubbles! Here I had thought my idea was so original; only to find out there were tons of bubble party ideas already. Honestly, that was a total relief because mom brain is real and I did not feel like reinventing the wheel!
After 6 months of planning, countless trips to multiple craft stores and several late night Amazon purchases, the party day had arrived. I had made lists upon lists to stay organized. Everything was set up to a tee (thank God for a family willing to listen to my drill sergeant ways). Guests arrived, numerous bubbles were blown, several photo ops occurred, lots of food consumed, cake smashed on the ground, and gifts opened. And just like that, after months of planning, the day was over in the blink of an eye. It was so fun and so tiring. At the end of the day, I felt like I had just survived a wedding. So for now, I will be taking my 6-month hiatus until I begin to plan the next wedding…I mean, birthday.