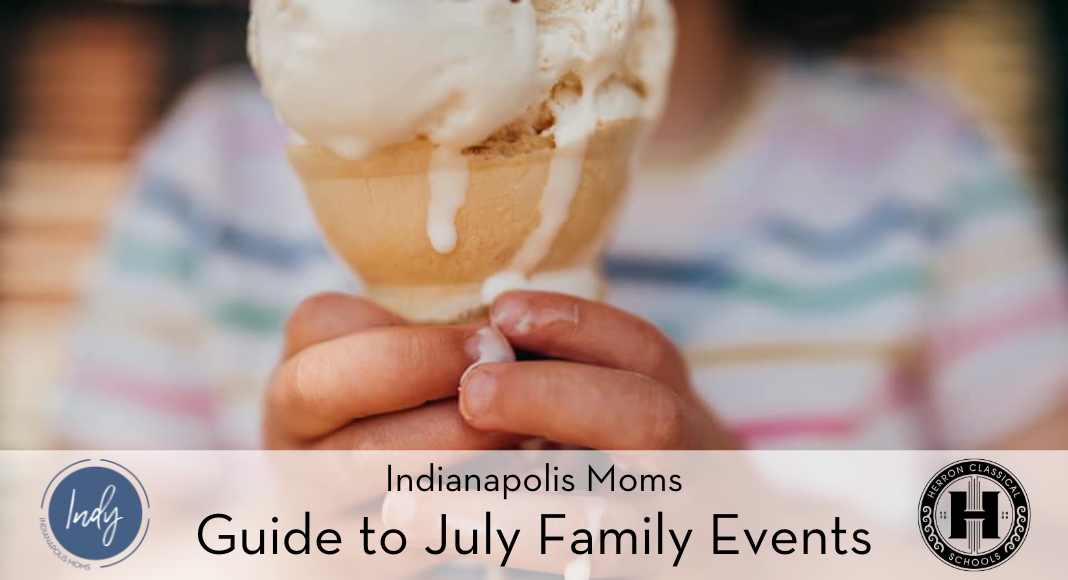 This month, we are so excited for everything going on in Indianapolis and surrounding areas. You and your family are going to have so much fun – there are outdoor concerts, ways to be creative together and enjoy art, fun fireworks, and the ever popular Indiana State Fair! Check out our guide to July family events and let us know your favorite ways to spend the summer together.
---
Meet Our Sponsor: Herron Classical Schools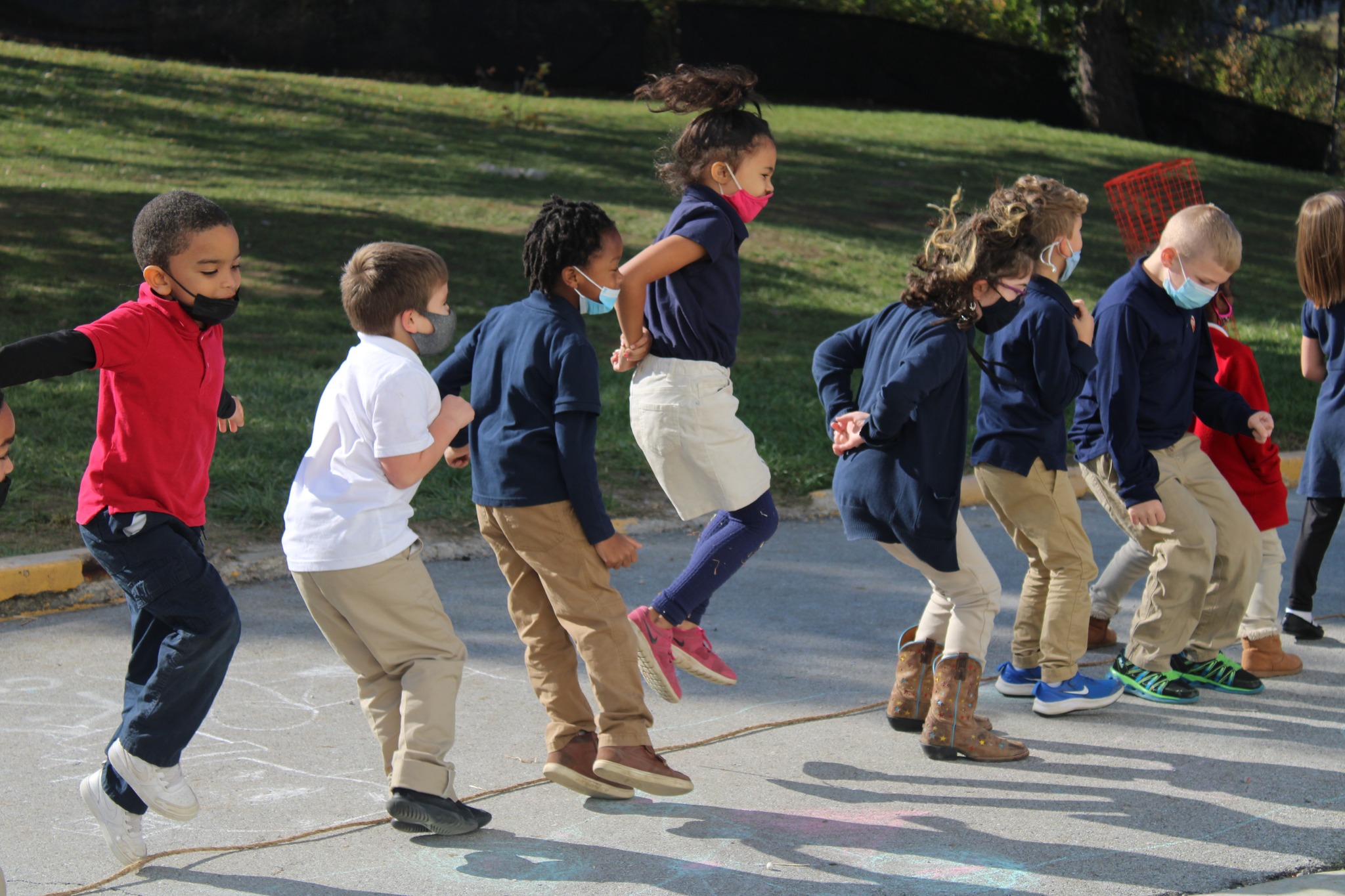 Herron Classical Schools is a network of three tuition-free public charter schools, Herron High School, Herron-Riverside High School, and Herron Preparatory Academy. Within each of our schools, we envision a racially and socio-economically diverse student body.  Herron Classical Schools believes that a classical, liberal arts education prepares students to become well-rounded, engaged citizens of the future.
For more information, visit their website.
---
Events Around Our City
July 1st
Minions: Rise of Gru at the IMAX Experience
Kicking off our list of July events in Indianapolis – our favorite yellow underlings will be back in theaters this summer with Minions: The Rise of Gru! On July 1st, you can get your tickets for the IMAX Experience and see the Minions in action again.
---
July 2nd
Indy Eleven Game and Fireworks
Our local professional soccer team, the Indy Eleven, will play Miami at home at 7:00 pm. And to kick off the July 4th holiday, there will be post-game fireworks to enjoy. See Indy Eleven's full schedule here.
---
July 2nd
Family Discovery Day at Indiana State Museum
From 10:00 am-5:00 pm, head to the Indiana State Museum to experience their Family Discovery Day. The theme for the July 2nd event is Space!
---
July 3rd
Last day of Marion County Fair
July 3rd is the last day to enjoy the Marion County Fair, located at the Marion County Fairgrounds and beginning on June 24th. You can get your tickets, event lineup, and more at the event website.
---
July 3rd
Newfields: Monet & Friends Alive
Opening on July 3rd at THE LUME, the Monet & Friends Alive experience "will take guests on a journey back in time to when the face of European art was set to change forever." Like the Vincent van Gogh experience, this immersive experience is a must see!
---
July 4th
Fun and Fireworks: Indianapolis Guide to the 4th of July
There is a lot going on during the July 4th holiday, in fact, too much to include in our list of July events in Indianapolis. We have rounded up all of the local events you and your family can enjoy. Check out the Indianapolis Guide to 4th of July for an event near you!
---
July 7th
Storytime at Irvington Branch of the Indianapolis Public Library
Head to the Irvington Branch of the Indianapolis Public Library for storytime! From 10:30-11:00 am, families can enjoy stories, songs, and rhymes. No registration is required. To see the full list of Indianapolis Public Library events, click here.
---
July 8th-30th
Symphony on the Prairie
July is jam-packed with amazing tribute music at Symphony on the Prairie! Here is the full line-up this month:
July 8th – Home Again: A Tribute to Carole King
July 9th – NEVER DIE YOUNG: A Tribute to James Taylor
July 15th & 16th – Broadway Under the Stars with the ISO Conducted by Jack Everly
July 22nd & 23rd – John Williams Blockbusters with the ISO Conducted by Enrico Lopez-Yañez
July 29th – Hollywood Nights: A Bob Seger Experience
July 30 – Arrival from Sweden: The Music of ABBA
---
July 9th
INCourage 5K and Kids Color Run in Pendleton
The 3rd annual INCourage 5K and Kids Color Run will take place on June 9th in Pendleton's historic Falls Park. After the 5K, there will be a Free kids color run for ages 12 and below with children activities throughout the day. Check out the event page for all the information you need.
---
July 9th-10th
Mary Poppins in Concert at the Hilbert Circle Theatre
You can enjoy the classic Mary Poppins songs you grew up with at the Hilbert Circle Theatre on July 9th and 10th! Live music by the Indianapolis Symphony Orchestra accompanies this film and will make you feel like you're there with Bert, Mary, Jane, and Michael.
---
July 11th-12th
WonderRoad Festival at Garfield Park
WonderRoad Indianapolis comes to Garfield Park on July 11th and 12th. Bring the kids or leave them at home with a sitter and enjoy music from Vampire Weekend, Bastille, Milky Chance, and more!
---
July 12th
Affordable Family Skate at Skateland
Skateland in Indianapolis offers multiple inexpensive ways to come skate with them, including Affordable Family Skate nights! It is just $10 for kids ages 2-17.
---
July 13th
Beach Party Family Concert at Daniel's Vineyard
Daniel's Vineyard is having a free family concert on July 13th as part of their BeLocal Fishers Family Concert Series with Annie's Jam. Come for the themed food and drink specials, costume contests, balloon animals, door prizes, and more!
---
July 13th
Indiana Fever versus Seattle Storm
The Indiana Fever will play the Connecticut Sun at the Indiana Farmer's Coliseum at 12:00 pm on July 13th. Cheer on our home team as a family!
---
July 16th
Family Mini Boat Regatta at the Indiana State Museum
The Indiana State Museum has so many fun family events, and you can experience a fun one on the canal. Make a day of being creative together at the Family Mini Boat Regatta! You can buy a basic boat kit, build it together, and test your skills to see if it will sink or float.
---
July 16th
Saturday Session: Kids Kraft at Arts for Lawrence Visual Art Center
From 9:30-11:00 am, kids ages five through ten can come to the Arts for Lawrence Visual Art Center for their Saturday Session: Kid Kraft event. Make sure you dress your child in something they can get dirty for watercolor fun!
---
July 21st
Animals and All That Jazz at the Indianapolis Zoo
The popular Thursday night concert series continues at the Indianapolis Zoo in July. Animals & All That Jazz will have live music from 5:30-8:30 pm under the Bicentennial Pavilion. Enjoy yummy food, grab a drink at the bar, and check out the animals on exhibit until 7:00 pm. There are a limited number of tables available on a first-come, first-served basis, so bring your own chairs!
---
July 22nd
Family Friday Night Campfires at Holliday Park
For just $5 per person, you and your family can have a fun Friday night around the campfire at Holliday Park's Family Friday Night Campfires. Learn campfire cooking techniques and hear stories while roasting s'mores and hot dogs. Make sure you register on the website!
---
July 23rd
Kids Night Out at Benjamin Harris YMCA
Enjoy a night out without the kids while they enjoy fun activities at the Benjamin Harris YMCA during Kids Night Out. Registration for this specific Kids Night Out event ends on July 21st.
---
July 26th
Kids Ceramics at Get Dirty Ceramics
Kids from three to 17 years old can make a fun project made out of clay during Kids Ceramics class at Get Dirty Ceramics on July 26th. Class begins at 7:00 pm! And if you can't make this class, don't worry. Get Dirty Ceramics has a full calendar of classes with different structured projects for various age and skill levels.
---
July 29th
Indiana State Fair Begins
Starting July 29th, you can have "fun at the speed of summer" at the Indiana State Fair. You can enjoy all things state fair until August 21st, and you can get your tickets and plan your visit here. Please note that the fair is closed on Mondays and Tuesdays.
---
July 30th
Family Glow Paint Party at Painting with a Twist
Painting with a Twist in Indianapolis is "twisting it up and adding black light glow paint to your paint palette." As you're painting, they turn off the regular lights and turn on the black lights and there will be a glow party! Learn more and get your tickets for this fun event designed for kids here.
---
July 31st
Barbie™ You Can Be Anything™: The Experience at the Children's Museum
To round out our July events in Indianapolis, make sure you check out the Barbie exhibit at Children's Museum before it ends. July 31st is the last day of Barbie™ You Can Be Anything™: The Experience, where the Children's Museum and Mattel partner to celebrate 60 years of Barbie and how she inspires children to dream big.
Share with us! Which July event in Indianapolis are you excited about?
Looking to get your event featured on our monthly round-up? Submit all community events here to our Community Calendar!