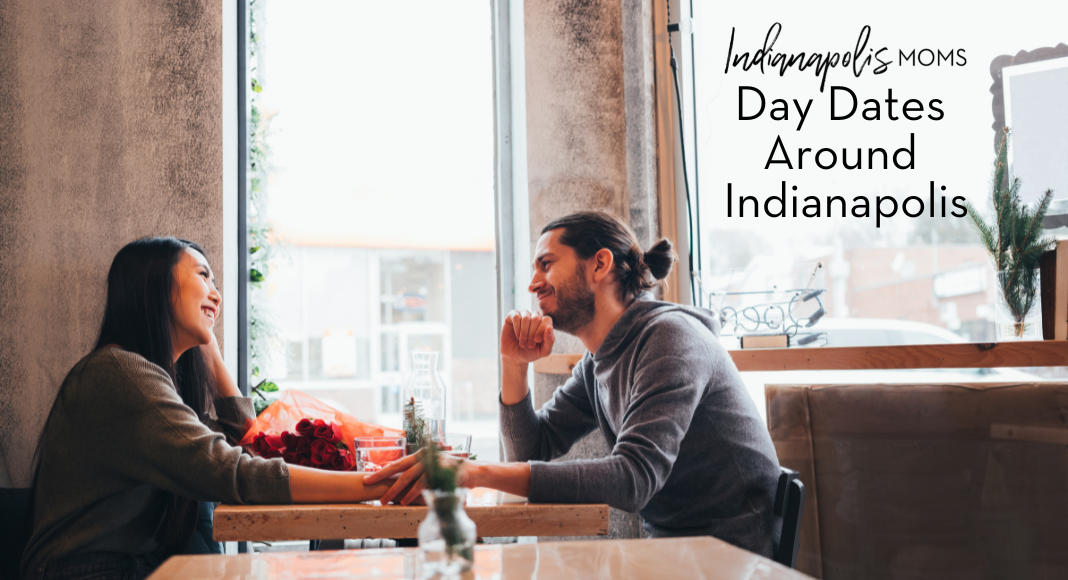 It's June – have you scheduled a date with your significant other yet this year? One of my favorite things to do with my husband is to schedule a babysitter during the day to reconnect since it's not a typical time when we get to see each other just the two of us. Our goal is to do this once a month, and even if we miss a month here or there, we always try to find time to date each other, without the kids. And instead of going to same place over and over again, get inspired with our list here! Brought to you by the Indianapolis Moms team, here is our round-up of day dates around Indianapolis.
---
Outdoor Date Ideas
Golf & Lunch – Some solid public courses to check out together are Pleasant Run in Irvington or Sahm Golf Course at 96th and Masters Road, They have lots of fun food options nearby!
Paddle Boat or Gondola Ride on the downtown Indy canal – You can rent single or double kayaks or a swan pedal boat with Wheel Fun Rentals. You can get serenaded by the singing gondoliers with Old World Gondoliers as you ride down the canal together.
Take a Walk, Ride, or Hike – Stroll through the Garfield Park Conservatory, ride bikes together on the Monon, or hike at McCloud Nature Park. Pack a cooler for lunch or be spontaneous about where you eat and do a quick Yelp search of popular restaurants nearby.
Art & Beer – Visit the Newfields exhibitions and map it out to end up in their Beer Garden at the Greenhouse!
Midday Baseball – The Indianapolis Indians have midday games some days, and you can see which games are midday at their schedule here. Of course it's fun to take the kids but why not go just the two of you?
Volunteer Together – A bit of an unconventional idea, but there are a lot of daytime opportunities to volunteer through the week at NeighborLink Indy! Spend some time volunteering together then grab lunch nearby.
Indoor Date Ideas
Game Day Fun – Play a few rounds of duckpin bowling and other fun games at Pins Mechanical, located in the Bottleworks District.
Movie & Lunch – While you're in the Bottleworks District, you could catch a movie at the Living Room Theater then eat nearby at the Garage Food Hall.
Drinks & Vinyls – Grab coffee or beer at Square Cat Vinyl and browse the aisles! You can check out their events to plan ahead to see a show here.
Spa Day – The Woodhouse Day Spa has locations around Indianapolis and is highly recommended for spending the day relaxing and rejuvenating together.
Get Creative – Yellow Door Ceramics Studio is great for a couples pottery throwing class, or you can take a art class together at the Indianapolis Art Center.
Book a Hotel Room – You read that right! If you can afford it, take a whole day and simply lounge together, but not at home. We all know this is something busy parents don't get to do often.
---
Share with us! What's is your favorite thing to do for a day date around Indianapolis?