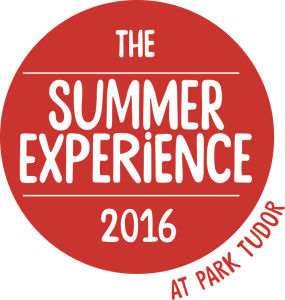 (Disclosure: Indianapolis Moms Blog received product or payment in exchange for this review; however, all opinions shared are those of the contributor who wrote them.)
Registration is now open for The Summer Experience at Park Tudor! This summer will once again incorporate Park Tudor's Core Values of Respect, Responsibility, Resourcefulness, Integrity, and Intellectual Engagement into all of their camps. While keeping the student-to-teacher ratio low, these Core Values will be a cornerstone of the program and will be practiced and taught throughout all grade levels.
This year features some new classes and some returning favorites, with options spanning sports, arts and crafts, academics and traditional day camp. Popular favorites include the Spanish Immersion program, Cub Camp, Spy Camp, Computer Science, Minecraft, and Harry Potter. Visit the website for more information on all classes and to register.
New classes for 2016 include:
The Summer Reading Clinic: Park Tudor's Summer Reading Clinic is designed to provide individualized support and enrichment for children struggling with foundational reading skills. This specialized three week course will consist of both small group instruction and one-on-one tutoring sessions customized for the specific learning needs of each child. Elements of the Orton-Gillingham and Lindamood-Bell approaches will be used for direct instruction, with an emphasis on phonemic awareness, decoding skills, basic spelling rules, sight words, reading comprehension, and written and oral expression.
The Amazing Race: Students will explore different countries by competing in Park Tudor's version of the Amazing Race. Students will work together in groups to follow clues to arrive at a variety of destinations. At each destination, students will perform tasks that showcase these destinations.
The Summer Olympics: Light the Olympic torch and attend the opening ceremony! Children will learn about the Olympics by exploring the history and events that athletes compete in every four years. Make the Olympic torch, wreaths and medals during this week of celebration. Children will use teamwork to create their own versions of the Olympic events and hold their own competition at the end of the week.
Space Exploration: 3…2…1…Blast off! Become an astronaut for a week and explore the amazing Solar System. Children will learn all about the Sun, Moon, stars and planets. They will explore by reading books and doing a variety of hands-on activities. Children will make the moon phases out of Oreo cookies, make their own constellations and create their own planet.
Summer Boot Camp: The youth strength training program is designed to help students develop muscular strength and endurance through a variety of fun, functional movement patterns and games. Fundamental skills in all sports start with a balanced mind and body. Strength and conditioning program will teach students how to perform movements correctly in a safe and encouraging environment. The focus on teamwork and self-regulation tools while incorporating flexibility, speed and agility training will prepare young athletes for any sporting endeavor and assist in their growth and overall physical development.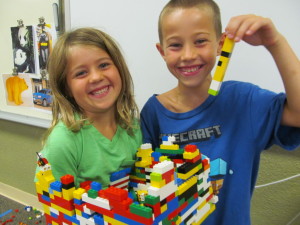 Applications for the Innovators Institute (grades 9-12), Junior Innovators Institute (grades 6-8) and Ernst & Young Integrated Business Program (grades 10-12) are also being accepted now. The Park Tudor Innovators Institute is a unique opportunity to learn the skills needed to be successful in college and beyond, while becoming leaders in their fields of interest. Students will learn how to think and act like innovators by developing skills in critical thinking, problem-solving, creativity, communication, and collaboration while gaining hands-on experience in cutting edge courses. Students will be given three days of innovation skills training followed by more than two weeks of instruction by Park Tudor faculty in a field of the student's choosing, including Design Thinking, Business Creation, or Social Entrepreneurship. The Junior Innovators Institute will give students an opportunity to explore computer science by creating software and hardware projects using Python and Raspberry Pi. The weeklong EY Integrated Business Program gives students who are interested in pursuing careers in business and finance with an introduction to critical aspects of the field, taught by a partner at Ernst & Young.
Click here for more information on the Innovators Institute, and click here for more on the EY Integrated Business Program. Financial assistance is available for the Innovators Institute.