Right now, in the middle of winter and a pandemic, I'm sure we are all looking for ways to keep our kids engaged while indoors. One of the best ways that I have found to entertain my little one, and help him learn in the process, is through sensory play. Sensory play is one of the easiest things to set up, and you can do it anywhere! Want to try it? Below are some details to help you get started!
First things first, what is sensory play?
Sensory play is a broad classification of really any play that engages a child's senses (taste, smell, touch, sight, and hearing).
What are the benefits of sensory play?
I have noticed so many benefits for my child while he is engaged in sensory play. Here are some that I have noticed, but you can also read more here. While your child is engaged in sensory play, they are growing their language skills. You can teach them new words to describe what they are playing with. For example, the cereal is crunchy, the water is cold, that rock is circular, or these feathers are soft.
In addition to language skills, they develop their problem-solving and experimenting skills. Our children can become mini scientists while exploring how things feel, smell, taste, sound, etc. I cannot tell you how fun it is to watch as my little one tosses the same object onto different surfaces to see what noise it will make and then compares it to the next object. They can count, sort, categorize and draw conclusions based on their experimenting.
Sensory play is also helping my little one with his fine motor skills. He is pinching, scooping, stacking, and much more. And because there is no "right or wrong" with sensory play, his imagination takes off.
Engaging in sensory play also helps with focus and attention. Your little one can grow their attention span by engaging with their activity. When my son was only 6 months old, I filled up a plastic bin with water, different textured balls, and a few balloons filled with water. We sat outside, and that entertained him endlessly. Just the other day, my little one (now 15 months old) spent a full 20 minutes engaged with a sensory bin that held only water, a few orange slices, and a ladle. He loved it because he could splash in the water, taste the orange slices, and scoop with the ladle. I loved it, too, because that meant that I got a full 20 minutes of just watching as he explored and experimented without any assistance from me. I drank some hot chocolate and ate a snack without any interruptions…amazing!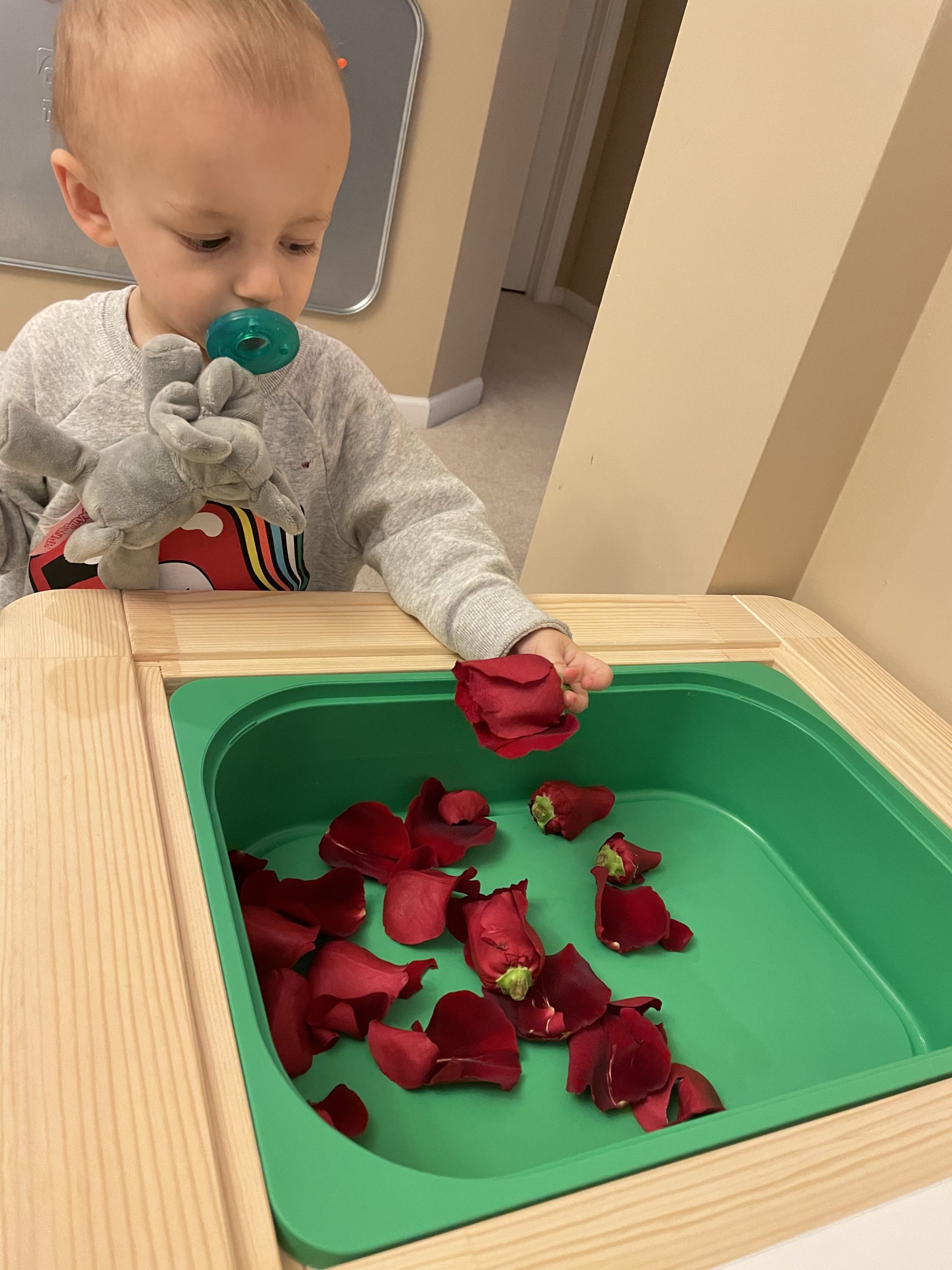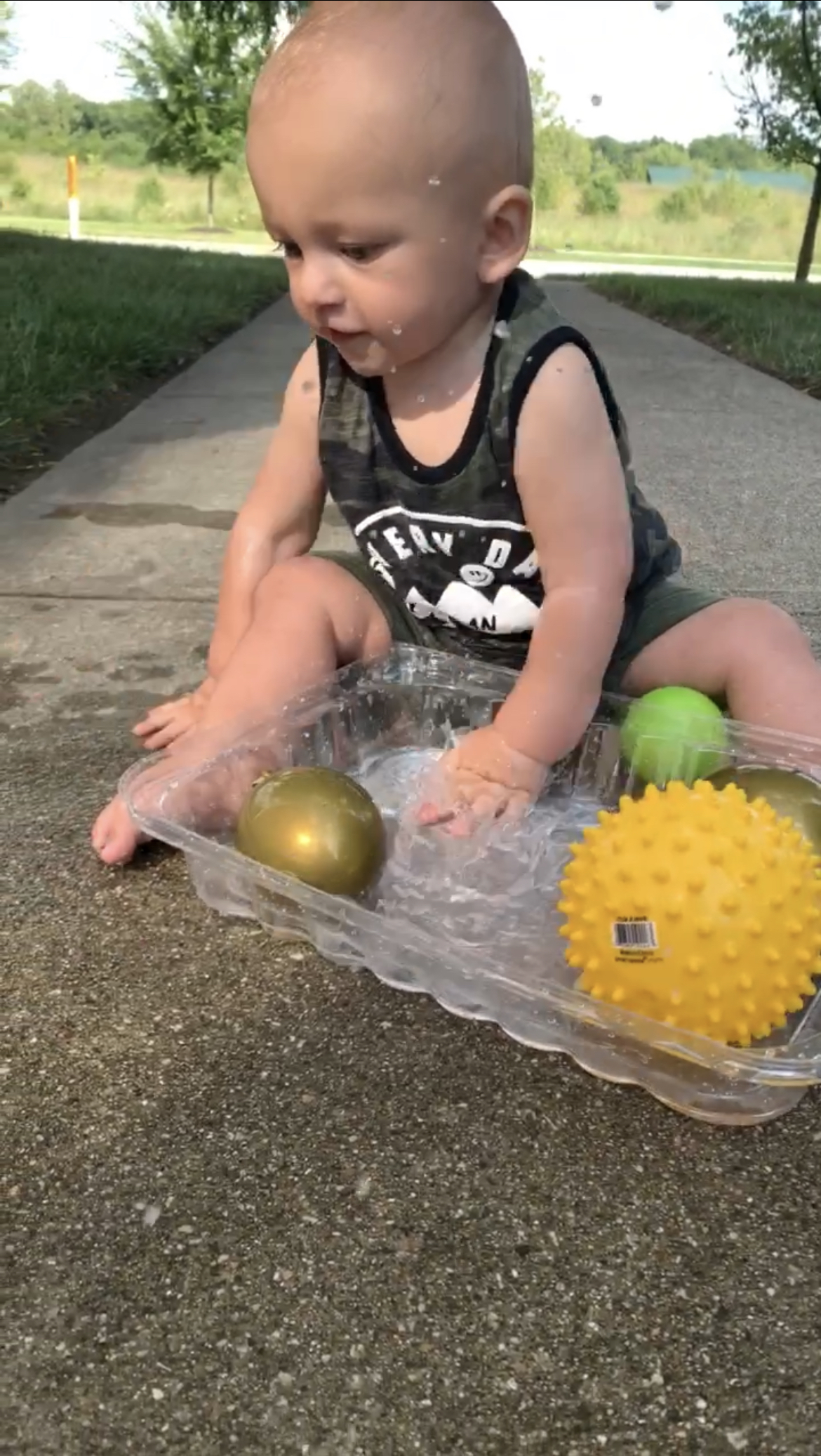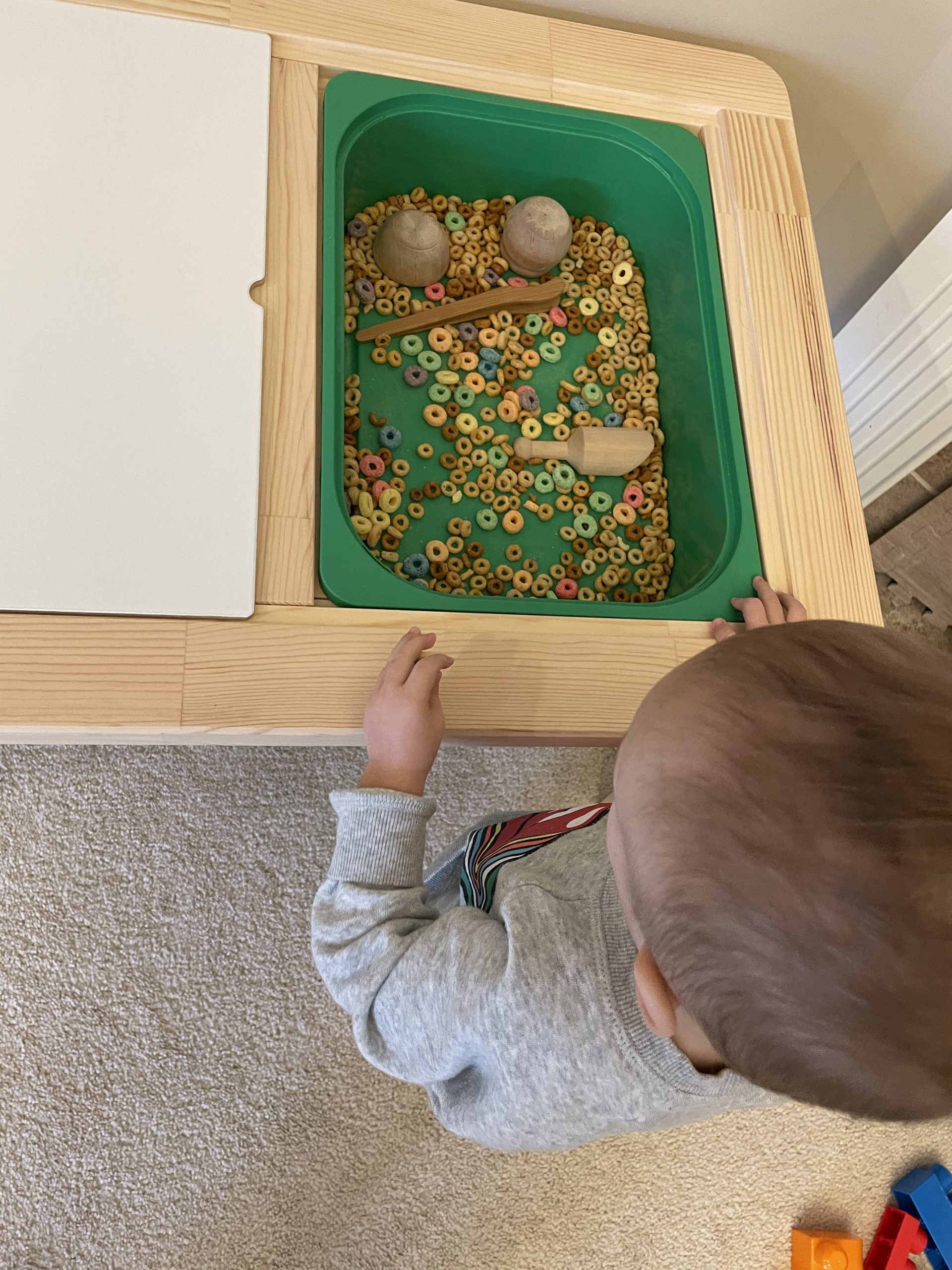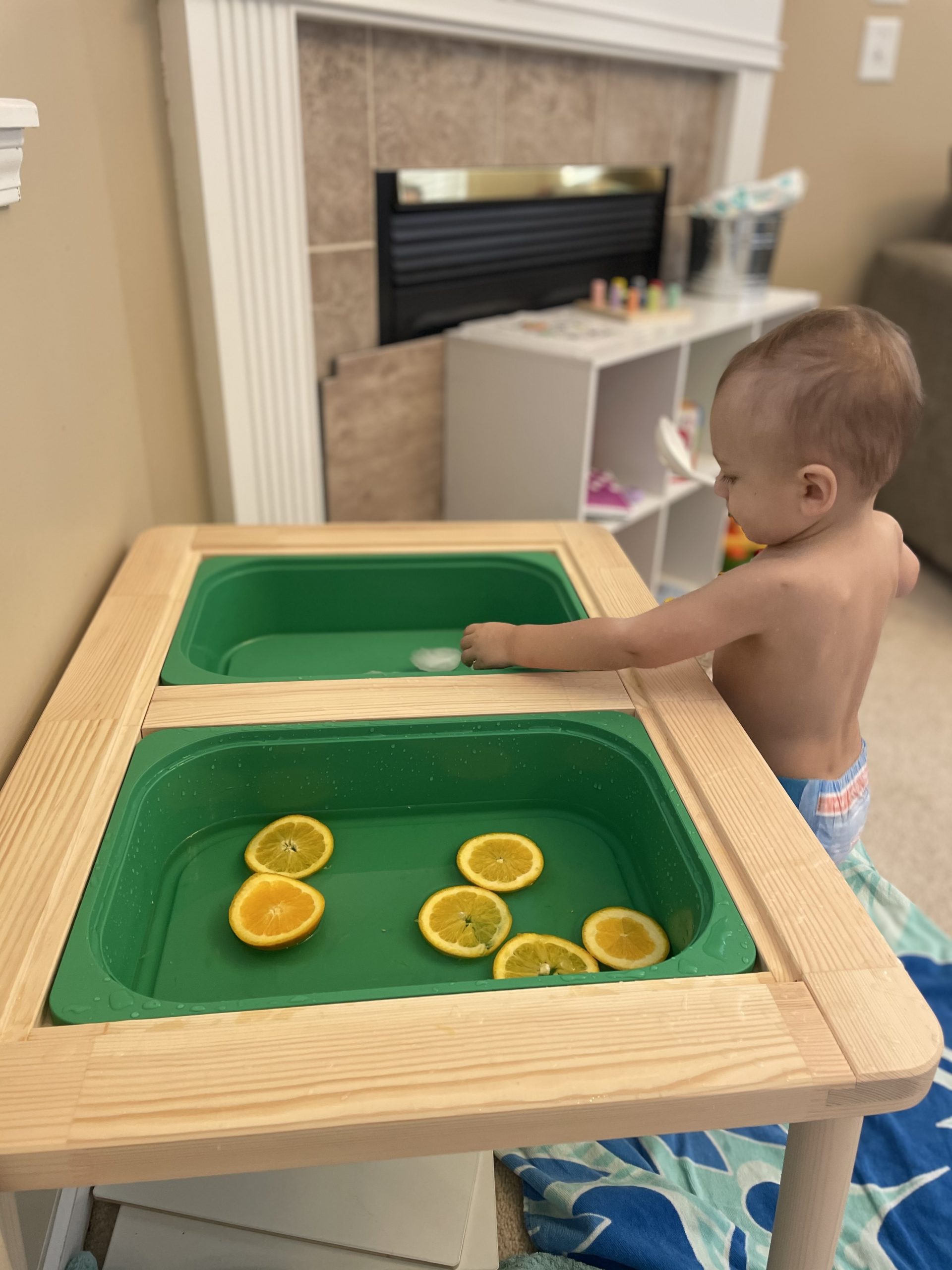 So How to Get Started?
Setting up sensory play is simple! Just get a bin, add a base material (dried beans, rice, uncooked noodles, or use taste-safe materials like cereal, whipped cream, or water if your child still puts things in their mouth), and then add in some tools like scoops and bowls or toys that they love like animals. That's it! If you are anything like me, though, you want some examples. Here are a few examples that you can try out.
I hope your child enjoys sensory play as much as mine does!