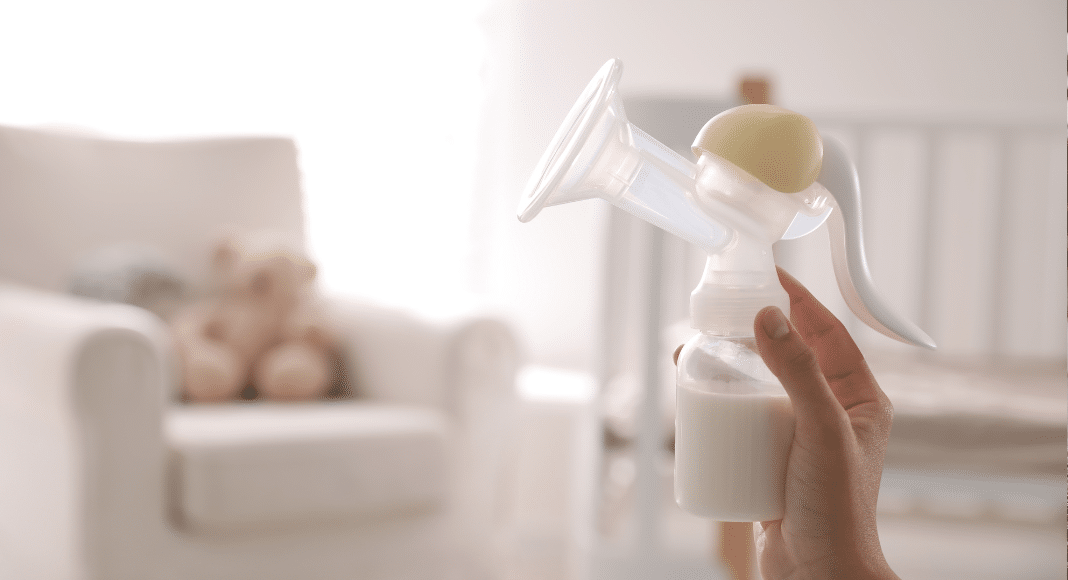 Blood donation is a topic most people are familiar with. Human milk donation, however, is another story. Few people are aware of donor milk banking and the many medical benefits it offers vulnerable infants. I am excited to share more about how human milk banking works, why it is so important, and how you can make a difference whether or not you have milk to give. 
WHY DONOR MILK MATTERS
All babies get health benefits from human milk. This is especially true of premature and critically ill infants. A human milk diet provides important immune-boosting and infection-fighting properties, improves eyesight development, and is more easily digested. FA100% human milk diet reduces mortality by 75%. for preemies and low birth weight infants. Hospitals turn to milk banks to provide a safe source of donor milk for their tiniest patients because many parents with children in the NICU cannot provide a full milk supply to their vulnerable infants despite best efforts. Donating extra breast milk to a milk bank is a beautiful, lifesaving gift for these babies and their families. Even one ounce of donated milk gives the smallest premature baby several feedings. A little goes a LONG way!
HOW TO PICK A DONOR MILK BANK
There are both profit and non-profit milk banks. As a pediatrician and breastfeeding medicine physician, I strongly recommend seeking non-profit milk banks when considering donating milk or financial gifts. Non-profit milk banks comply with national safety standards, are accredited by the Humana Milk Banking Association of North America, and are registered with the FDA. More importantly, non-profit banks are part of the fabric of the community offering wrap-around support services such as free lactation consulting, bereavement support, and medical relief funding. Luckily for Indy area families, we have our very own non-profit milk bank headquartered in Indianapolis. The Milk Bank primarily serves hospitals and families in Indiana, Kentucky, and Missouri. They dispensed milk to 20 states last year!
HOW TO PROVIDE DONOR MILK
Donating your milk takes just a few steps. First, you complete a quick screening and fill out a healthcare questionnaire. Then, The Milk Bank covers the cost of a blood test to be sure you don't have any infections that could be passed through donated milk. These important safety measures help ensure your milk will be safe for medically fragile infants. If you qualify, you'll receive a unique Donor ID, and you're ready to make your first donation! The donor team at The Milk Bank walks you through the process and can answer any questions you may have. There are over 70 convenient donation sites for approved donors.
Once donor milk arrives at The Milk Bank, it goes through a careful intake process and is screened, nutritionally analyzed, and pasteurized to make it safe for premature infants. A sample of every pasteurized batch is sent to another lab for a final microbiological test. Don't worry – The Milk Bank's pasteurization method is good at removing any unwanted bacteria or other infection-causing pathogens while NOT removing the vast majority of the nutrients and beneficial milk components! I watched this process at the grand opening of The Milk Bank's new facility this year, and it's pretty darn cool to see.
HOW TO RECEIVE DONOR MILK
Because the focus is on saving infant lives, most pasteurized donor milk from The Milk Bank is dispensed to hospitals. When families need to bridge a small gap in breastfeeding or have a medical need for their baby at home, The Milk Bank has an outpatient program for families to pick up orders of pasteurized donor milk from various community partners. If you need donor milk for your infant, go to The Milk Bank website and start the process online. When there's a medical need for pasteurized donor milk, a Medical Relief Fund ensures that the processing fee does not keep families from getting the help their babies need.
WHY IS THERE A FEE FOR DONOR MILK?
Good question. Hospitals that use non-profit milk banks pay a processing fee to offset the cost of the many layers of safety that ensure donor milk is safe for the most vulnerable hospitalized infants. It may surprise you to learn that the processing fee for Pasteurized Donor Milk only covers a portion of the cost of preparing the milk. This is why financial donations, no matter how small, are just as crucial as a milk donations. 
FRAGILE BABIES NEED YOU!
The need for donor milk is at an all-time high. Need rose during the pandemic and continued to rise during the recent formula shortages. If you have extra breast milk, consider donating and share this blog with a breastfeeding friend! The Milk Bank needs 119 new donors each month to meet the needs of NICUs, hospitals, and families. Financial donations of any amount are also invaluable in helping provide lifesaving human milk to as many babies as possible. 
We can all help more babies celebrate a 1st birthday. Every ounce, every dollar, every social media share, and every effort counts.