Last weekend my son found a stack of my husband's cassette tapes and I had to laugh at his curiosity. Apparently while I'm getting older, everyone else is too which means technology is also changing. It feels like just yesterday that my mom would drop me off at the mall with my friends and we'd be grabbing cassette singles of our favorite songs and artists. I also remember having a huge collection of mixed tapes that I recorded myself from songs on the radio. Oh how the times have changed. My son had no idea what these tapes were which made me realize how much I wish I had a cassette player to play this collection for him.
Enter the ION Boombox Deluxe Bluetooth Speaker!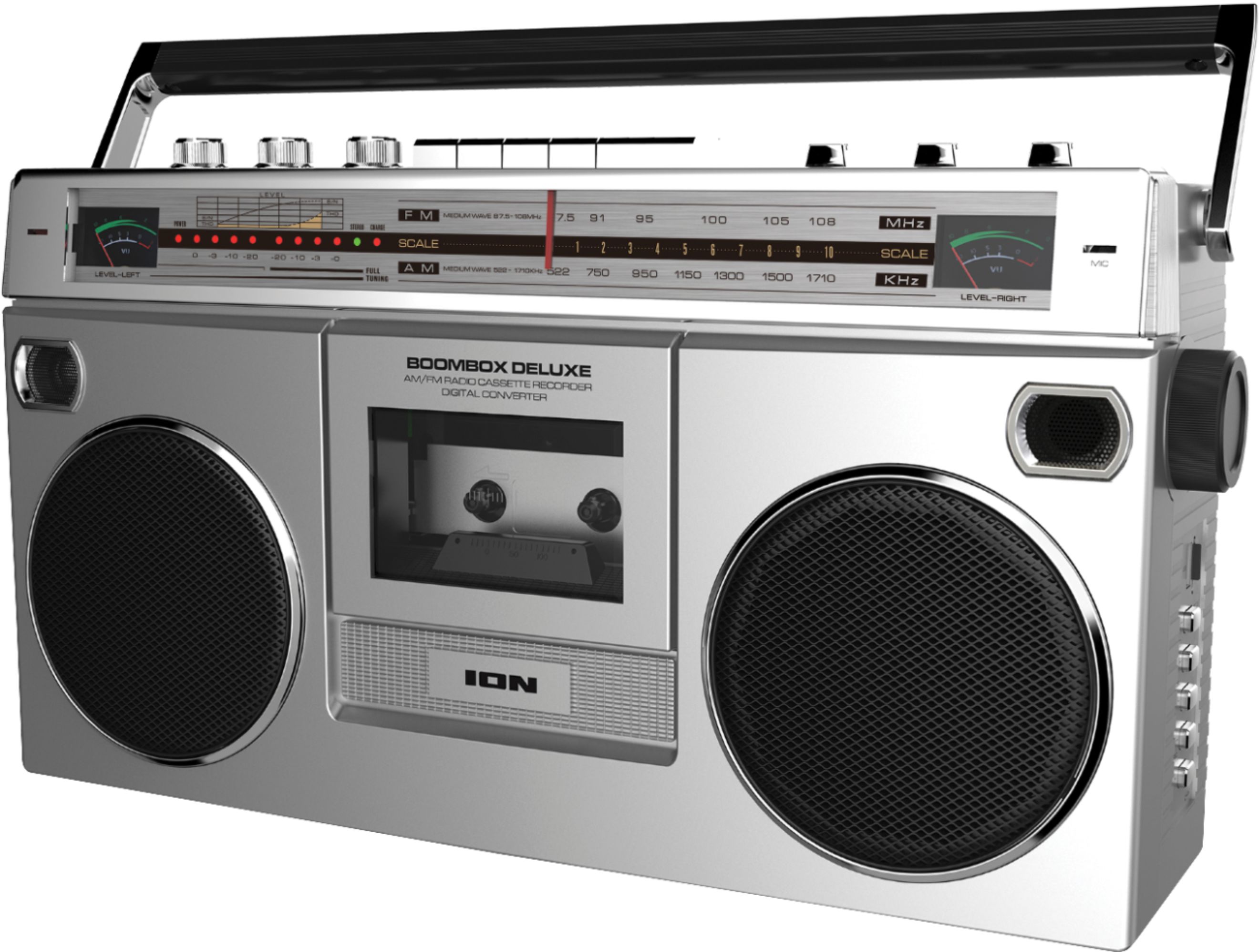 This 80s style retro stereo cassette boombox will play all those cassettes in your collection as well as streams your music wirelessly from any Bluetooth-enabled device. It also allows you to record on to your cassette from the radio (just like the good old days!) as well as with the built in microphone or for an external source. One of my favorite features is the ability to record onto a USB stick so I can archive my husband's cassette collection for him. This boombox also has USB playback ability to handle just about any other music source you want to play.
I love the look of the Boom Box Deluxe! It's super retro with all the bells and whistles of today's modern technology. With bass and treble controls, you can customize the tone to exactly how you want it. The dual full-range speakers pump out powerful bass and clear highs to enjoy all the music. Plus it runs on AC or a rechargeable battery for up to 10 hours so you can have the ultimate dance parties with your family and friends for hours on end!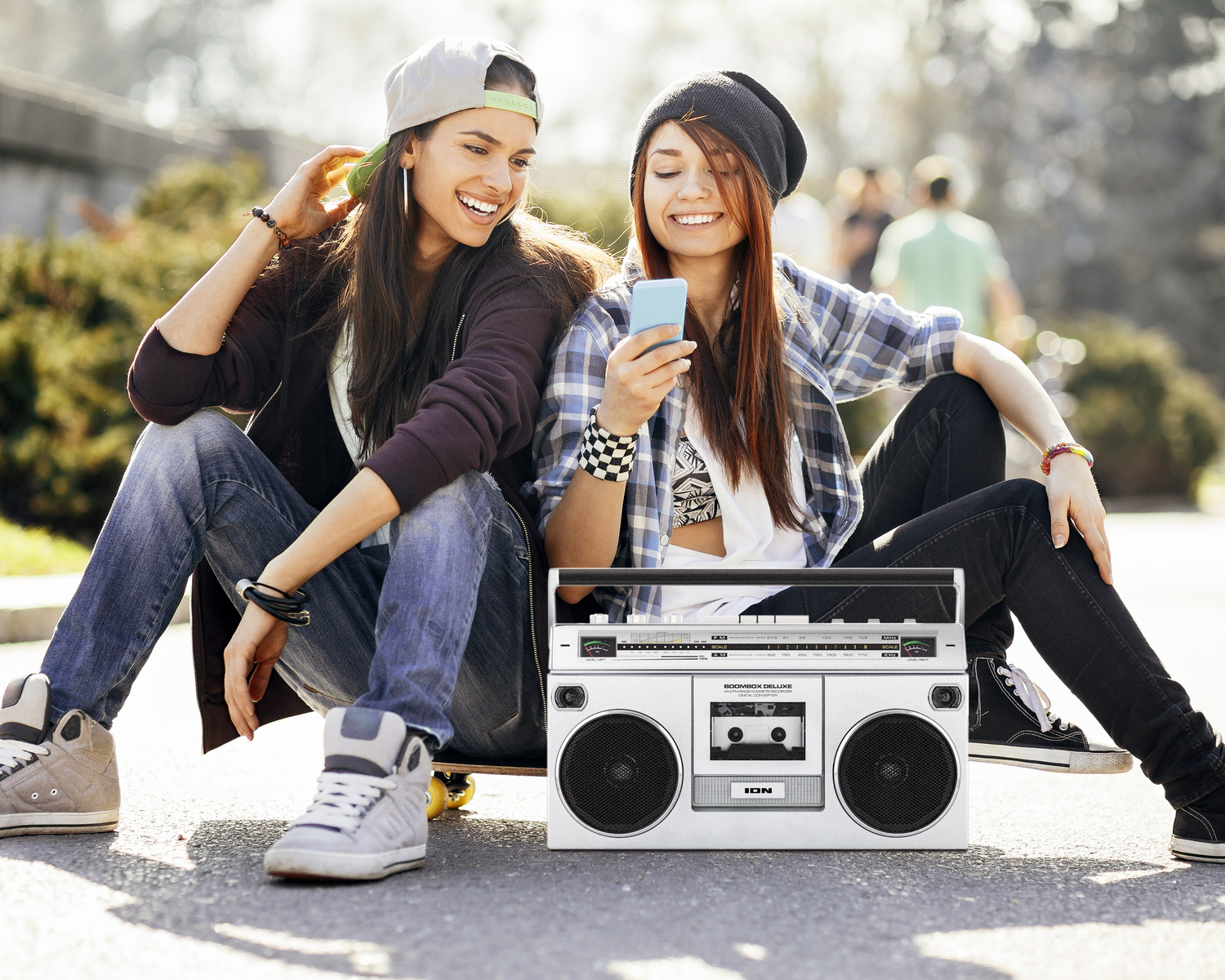 It's a literal blast from the past with a twist. Like my son kept saying, "Mom, this is so old school!" No, no kid. This is old school meets new school. I'm not a regular mom you see. I'm a cool mom…with a collection of cassette tapes.
Head to your local Best Buy or shop online to grab your ION Boombox Deluxe Bluetooth Speaker. Get more details here!