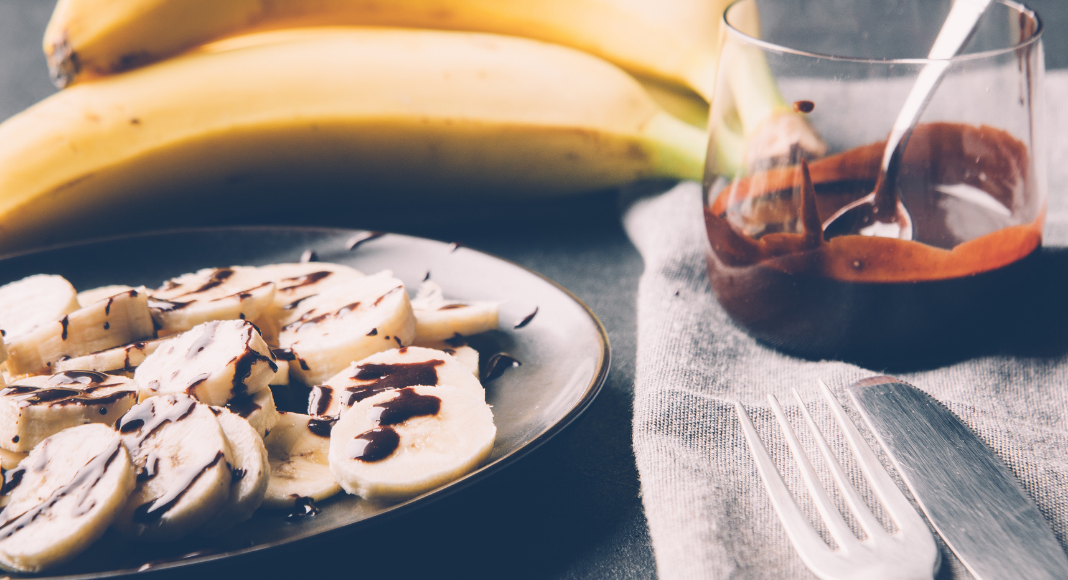 Move over Baked Feta Pasta, the newest TikTok food trend is the Frozen Banana Chocolate Bar. This sweet, and somewhat healthy, treat is perfect for a hot summer day! To make things even simpler, I'm willing to bet you already have all the ingredients at home. This recipe is so easy, it's perfect for the little chefs in your family to do! And if you're anything like me, it's only been a few weeks into summer and I'm already running out of activities to keep my preschooler entertained. If you make this at home, be sure to tag Indianapolis Moms so we can see your beautiful creations!
What You'll Need:
3 bananas
1/3 c peanut butter
1/3 c chocolate chips (I used about 1 tsp coconut oil to thin out my melted chocolate)
Toppings: Chopped nuts, chopped ritz crackers, sprinkles, dare I say chopped bacon?!
Let's Get Started:
Start by cutting your banana in half and then slice length-wise. Place on a baking sheet (or plate) lined with parchment paper.
Smear your peanut butter on top of banana pieces.
Next, melt the chocolate in microwave or double boiler.
Drizzle the melted chocolate over the banana pieces.
Top with whatever your heart desires! (Our favorites are rainbow sprinkles and shredded almonds.)
Stick the bananas in the freezer until frozen. This usually takes 2-3 hours.
Enjoy your sweet treat!
There is something about this combo that just goes together so well. Have you tried out the Frozen Banana Chocolate Bar viral trend yet? Share with us your favorite go-to summer sweet treat for the family!