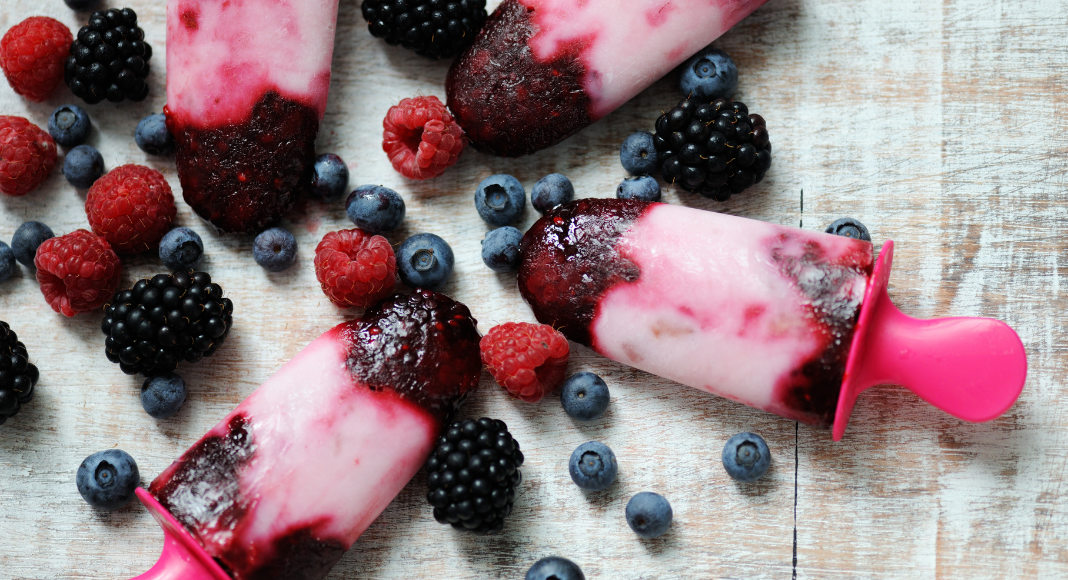 Summer is here! In our family, that means lots of outside time and lots and LOTS of popsicles! Sometimes I'll buy whichever popsicles are on sale at the store. Sometimes I'll buy the cutesy character-themed ones that my toddler loves. But I hate that most of the time, the store-bought frozen treats are loaded with an excessive amount of sugar, as many food dyes as a crayon box, and a list of ingredients that you're not even sure is actually food. (To be fair, some of the popsicles I've created aren't much better but homemade always makes you feel like you're winning, right?)
When I have a little bit of time and willpower, I love to make homemade popsicles. They take minimal effort, time, and ingredients and can be customized to any palate! We have two different kinds of molds and both work amazingly well. The first are these dinosaur-shaped molds that my boys love and the second is similar to these molds that resemble the cheap freeze pop packaging. If you don't want to buy any specific mold, we've also made them in an ice cube tray, muffin tin, or small cups!
Here are some of my favorite popsicle recipes inspired by my family.
Lew's Chocolatey Pops
1 cup crushed Oreos
1/4-1/2 cup Nutella
3/4 cup whole (or other) milk
Crush Oreos and place them in the bottom of the mold. Combine Nutella and milk and whisk well. Pour mixture on top of Oreos. Freeze for about 4 hours. So much sugar and so much yum.
Shea's Fruity Pops
1/4-1/2 cup frozen dragonfruit
1/4-1/2 cup fresh seedless watermelon
1 avocado
splash of your favorite juice (orange is our favorite)
Combine all ingredients together in the blender until smooth. Pour into popsicle molds and freeze for about 4 hours. Beautiful color and the right amount of creaminess!
Opie's Strawberry Cheesecake Pops
1/4-1/2 cup fresh or frozen strawberries
1/4-1/2 cup Greek yogurt
crushed graham crackers
Blend strawberries to your liking (can be smooth or leave a little chunky). Layer the strawberries with a dollop of Greek yogurt, repeating until molds are nearly full. Freeze for about 4 hours. Can dip in crushed graham crackers when eating as an added flavor punch. Since Opie is still young, I've even thrown some pumped breastmilk into the layering before freezing!
Mom's Boozey Dole Whip Pop
2 cups frozen pineapple
1 cup whole or coconut milk
1/3 cup rum
Combine all ingredients in the blender until thoroughly combined. Freeze overnight. Enjoy as you sittervise! 
Everyone's Favorite Refreshing Popsicle
coconut water
any fresh or frozen fruit, chopped
Layer chopped fruit into molds. Top with coconut water until the mold is nearly full. Freeze for about 4 hours. 
Now get out there and enjoy the Indiana summer and keep cool with one of these delicious popsicle recipes (or create your own concoction with your family)!