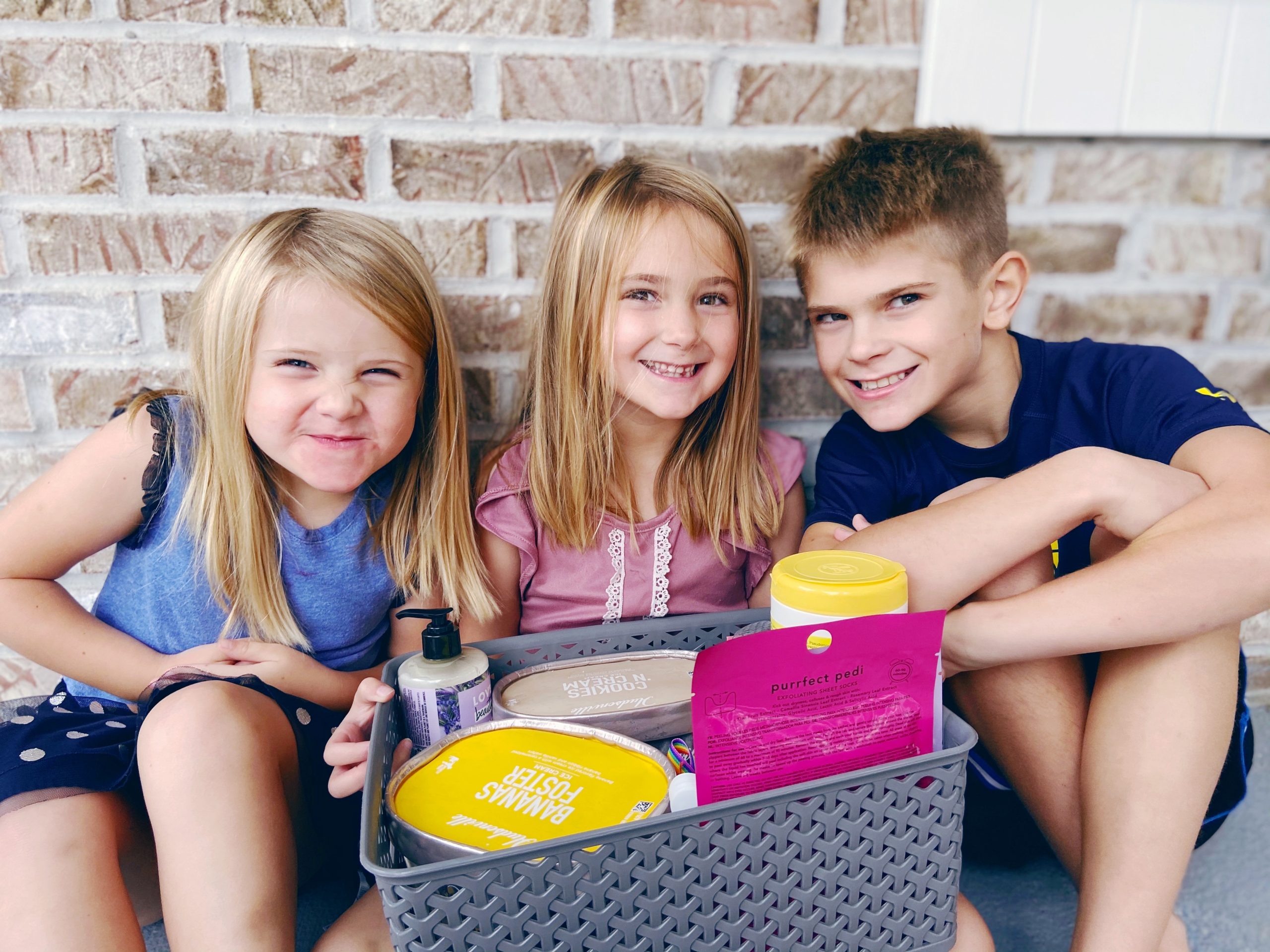 I was a public school teacher for 13 years, so I can tell you how much effort, time and passion are put into the profession. Each and every day is filled with joys and sorrows but your heart feels like it could burst with so much love for the students in your classroom. Before the pandemic teaching was hard; I can't imagine the additional stressors both physically and emotionally that teachers feel right now as they face the challenges of teaching during a pandemic. As a "retired" teacher parent, I always try to find small and meaningful ways to show our teachers appreciation. Whether it's small gift cards for coffee or taking some of their housekeeping items (like folding books or stapling papers) home for them, it's important for me to continuously show my how grateful I am for them if I can't do it in person. So, when I saw Hudsonville Ice Cream's "Random Acts of Ice Cream" campaign, it sparked an idea.
If you haven't heard of Hudsonville's Random Acts of Ice Cream, the program is intended to show gratitude to people who are spreading kindness and doing special things for others. Right now, with the pandemic making this school year so challenging, Hudsonville is focusing on teachers and support staff. Earlier this year, they thanked first responders and essential workers. We love the opportunity to spread kindness ourselves, which brings us to how we said a special thank you ourselves. Mrs. Myers was the kindergarten teacher for both my son and daughter and while they have moved on to the next grades, she continues to keep in contact with them and has become a great family friend. She genuinely loves her students and has a passion for education that goes above and beyond any and all expectations you would ever have for a teacher. But our bond with Mrs. Myers has gone beyond the classroom teacher and my kids love and trust her as much as any other member of our family. I appreciate all that she has done for us. After talking with her the other day, I knew she could really use some pampering so I asked the kids if they wanted to do something special for her. Of course they were excited and ready to create a special gift that came from their hearts, just for her.
As much as I wanted to jump in and help, this gift wasn't from me – I decided that it would be planned and put together by the kids. So we brainstormed a list of ideas and decided that we would create her a pamper basket full of her favorite things to wind down and relax since that's exactly what any teacher needs during this stressful time! At the store each kid picked out a special item for our teacher basket – something to pamper, a way to destress and a sweet treat to enjoy. The girls picked out fun face masks and lotions to help her relax. My son decided on Hudsonville Ice Cream because he knew that it was one of Mrs. Myers' favorite desserts. We decided on Bananas Fosters and Cookies and Cream since she loved all things chocolate and banana ice cream is her favorite flavor! It was the perfect combination of flavors that she could enjoy just herself and not have to share with the rest of the family…even though we are sure she would anyway! Hudsonville Ice Cream has helped us create some of the most special memories for our family so we were excited to be able to share that with Mrs. Myers and her family too.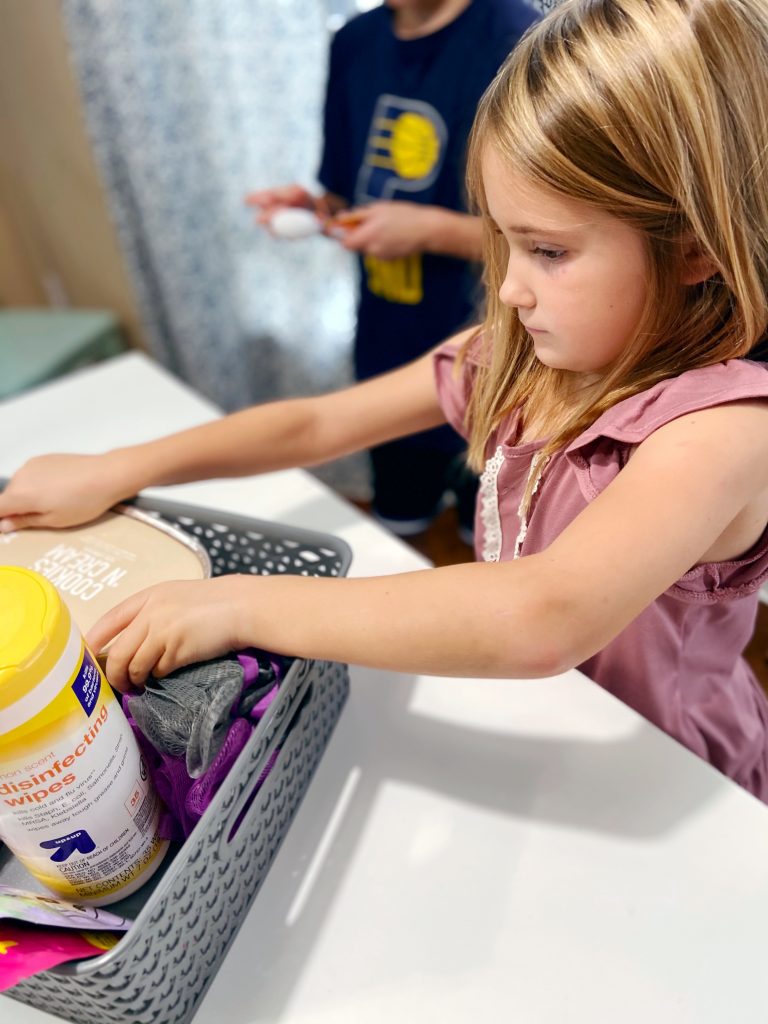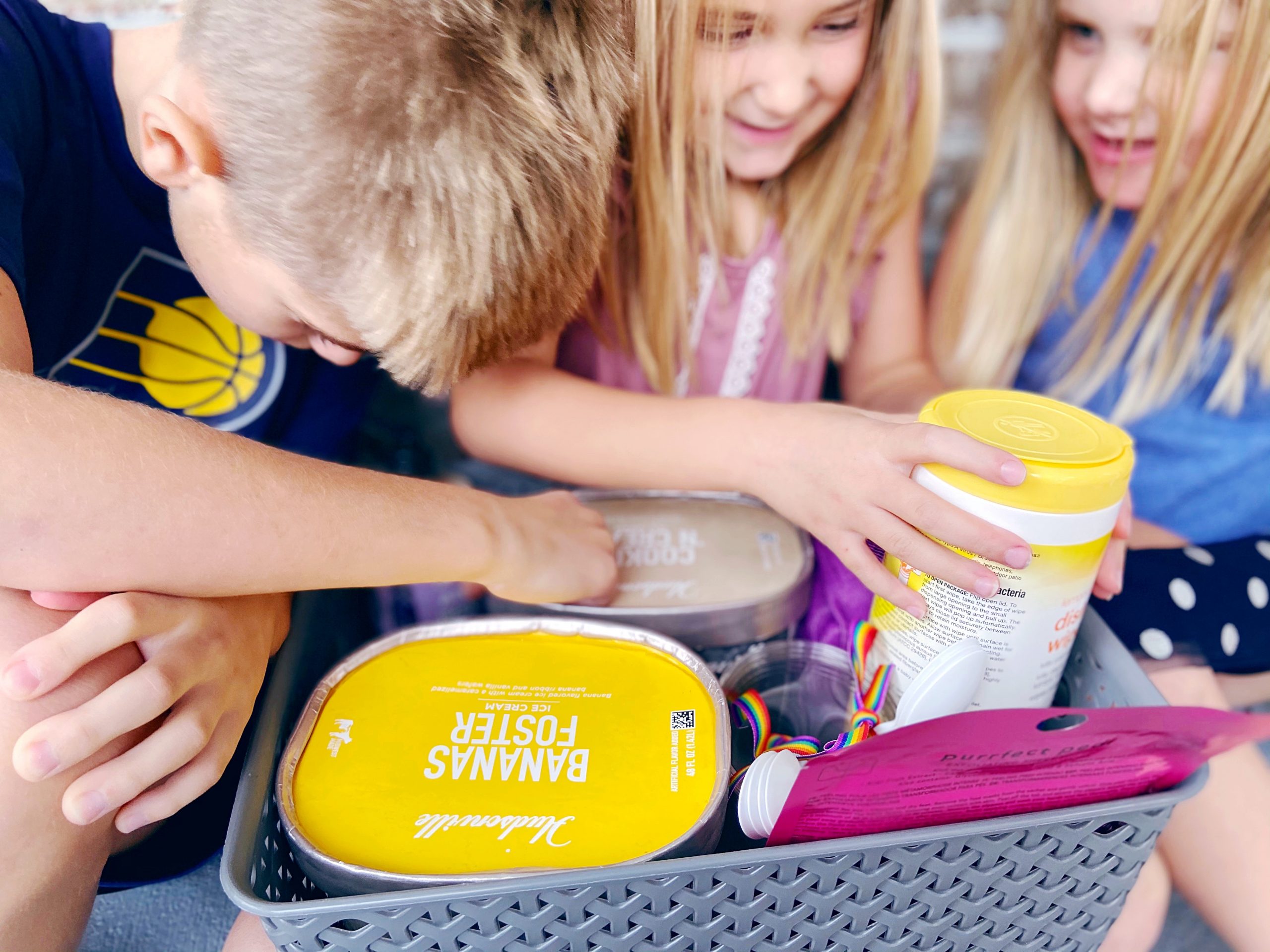 The kids assembled and organized the basket. Again, I let them take the reins on this project because I knew it would make it even more special. They drew pictures, made cards and added the finishing touches to the basket. After the assembling they we were excited and ready for a doorstep drop-off to surprise one of our favorite teachers.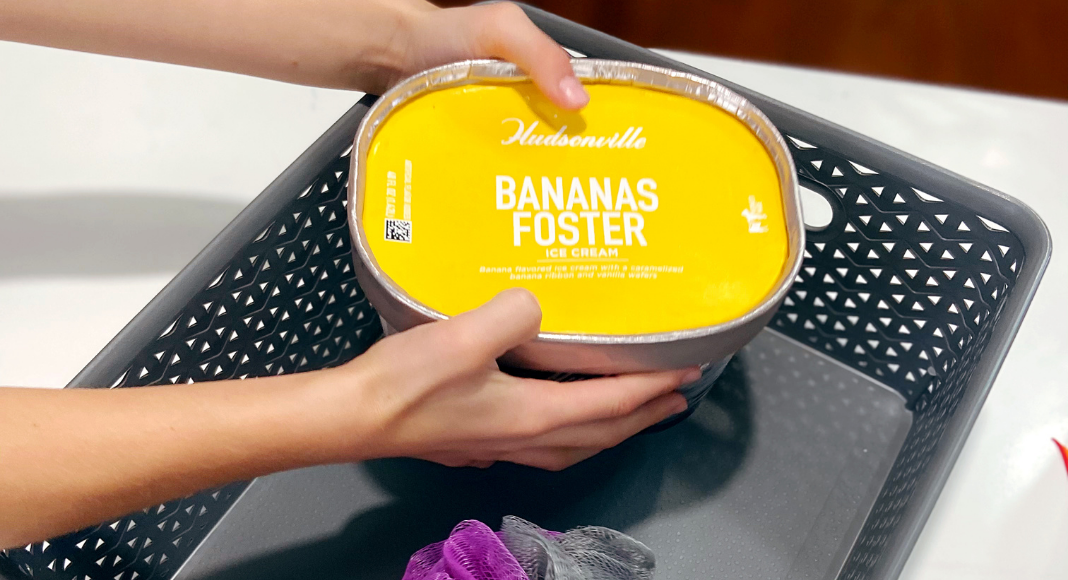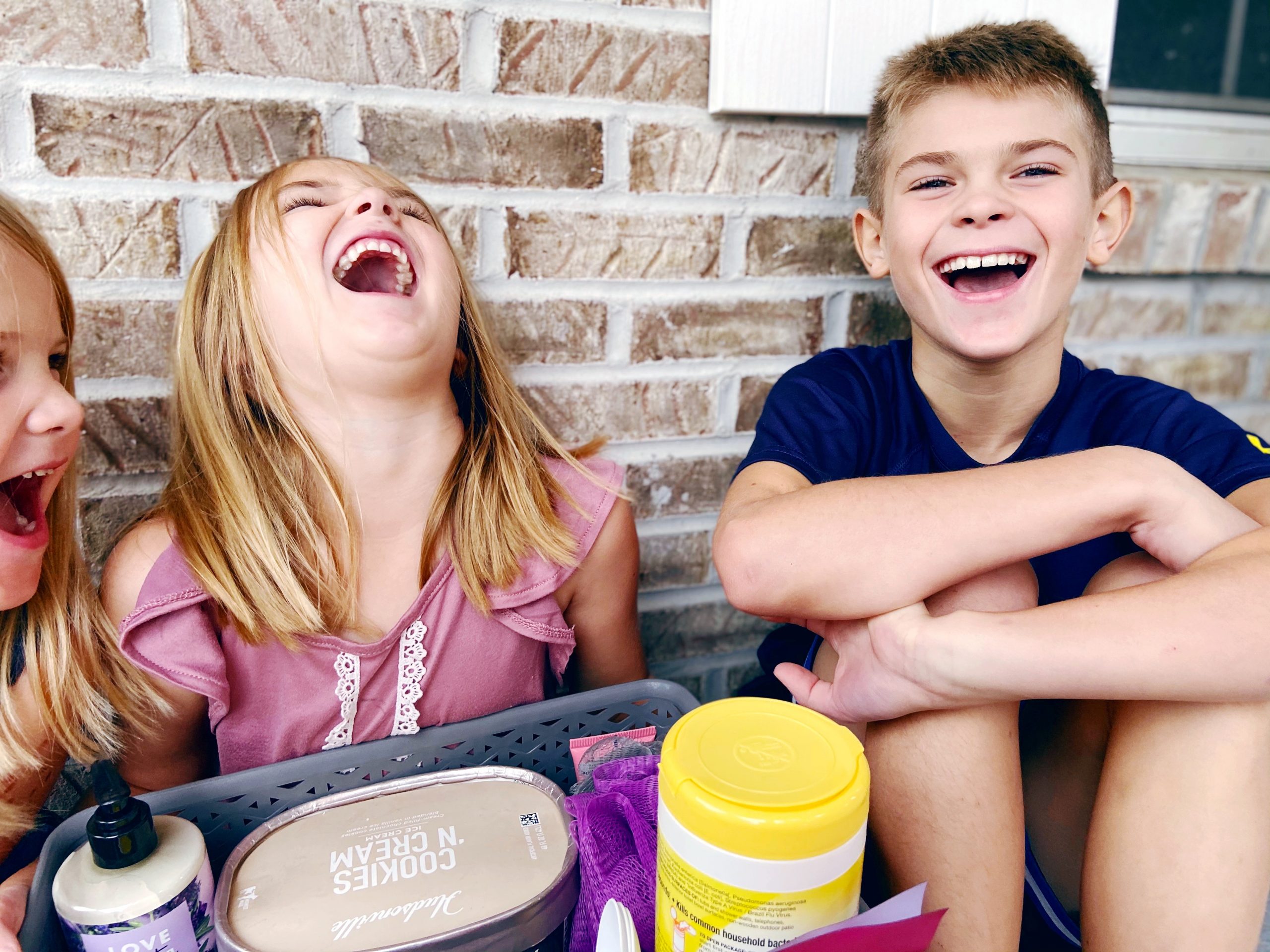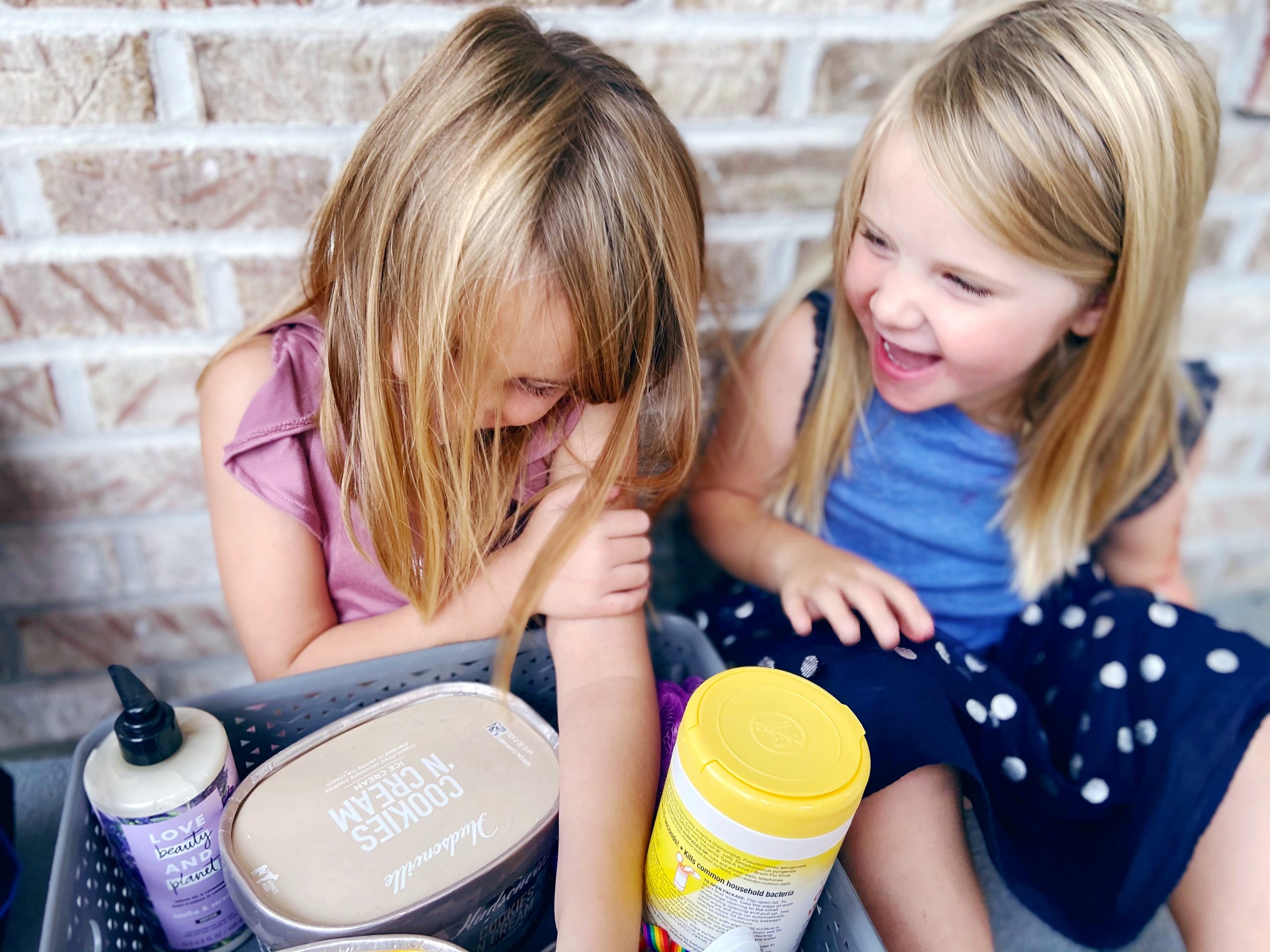 This year is definitely looks different and while it may not be our first choice, it's important that we keep in mind our teachers this school year. They are working hard, like overdrive hard, and truthfully would do anything to go back to how things were before the world stopped turning back in March. As we enter the unknown over the next few months, remember to approach this time with grace and patience – and especially lots of a gratitude for these teachers!
Want to nominate a teacher for Hudsonville's Random Acts of Ice Cream program? Click here!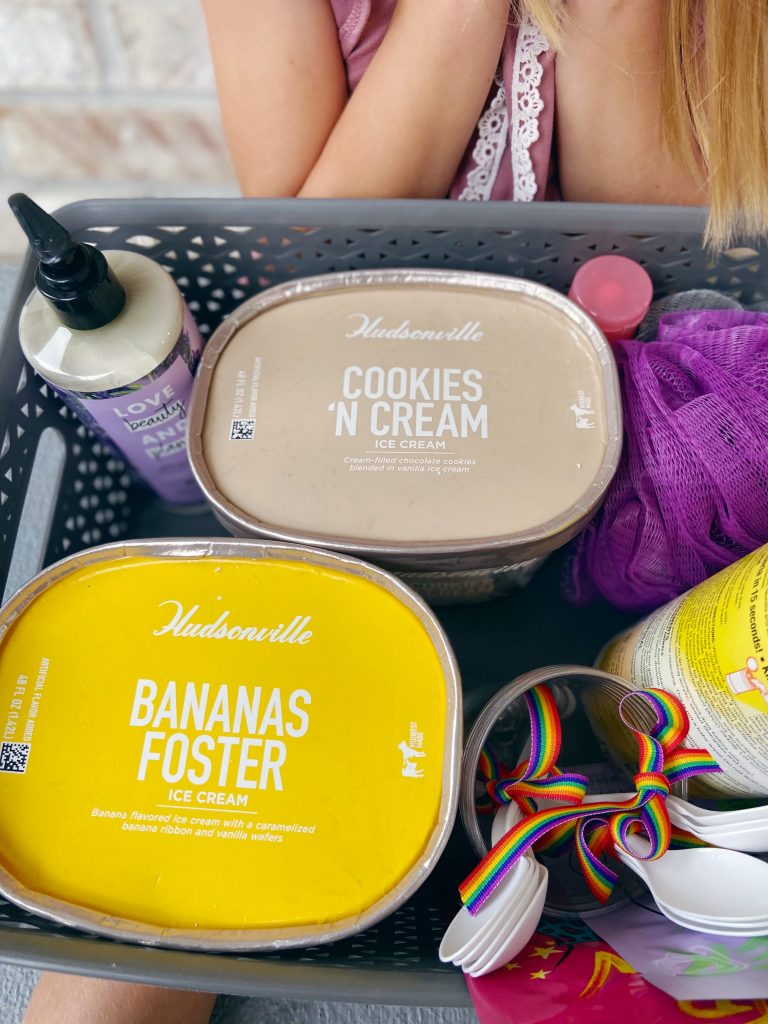 About Hudsonville Ice Cream
Hudsonville Ice Cream is about more than just ice cream. For them, it's all about making life a little sweeter. It's about the feeling you get, the experience you have, and the people you share a scoop with. Their Midwest creamery has been perfecting the art of ice cream making for more than 90 years. While they enjoy creating creamy, delicious and exciting new flavors, many of their ice creams use a base recipe that was created back in 1926! With more than 50 flavors to choose from, including the world's best French Vanilla and Dairy Free options, Hudsonville Ice Cream has options for everyone to enjoy.