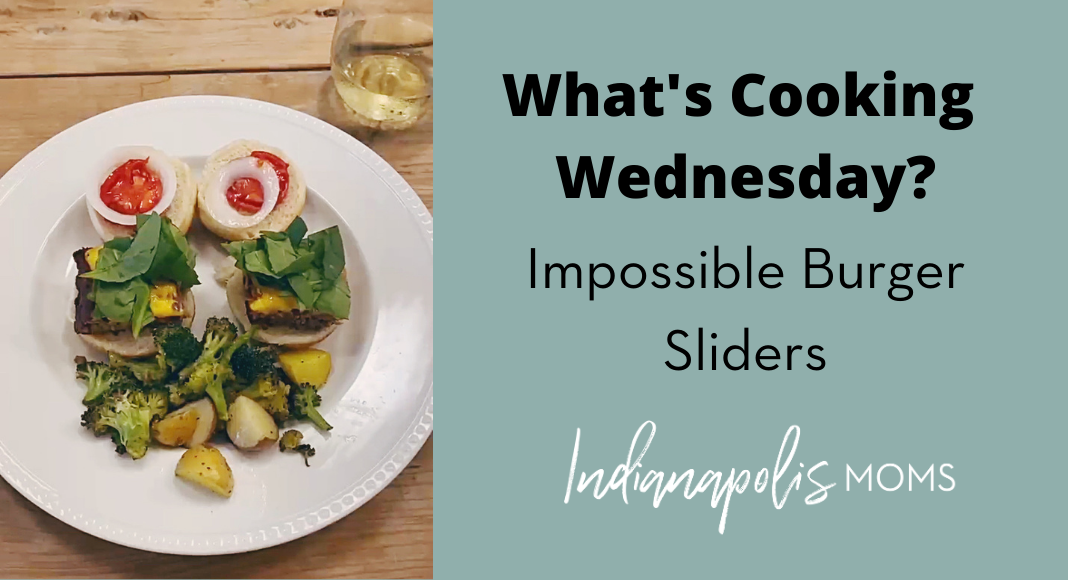 My husband is a vegetarian (so me and the kids are vegs by proxy when we eat at home) and I've been dying to get my hands on Impossible Burger forever. Seriously! I've added it to every quarantine Kroger pick up order and it's always out of stock… but last week I hit the jackpot! So, Impossible Sliders for dinner it is!
Directions:
1.Add your #ImpossibleBurger to a big bowl and toss with salt, pepper and garlic powder. I eyeballed, but probably 1-2 tsp salt and garlic powder and a few grinds of pepper.
2.Mix (using hands was easiest for me) together until combined. Add to a square baking pan and flatten. Wondering why I only used half the pan? Making it the width of your slider buns makes easy peasy slider assembly!
3.Bake at 350 for 20 minutes. I sliced up some @tillamook sharp cheddar and put on top of the "meat" with 5 minutes left in the cook time.
4.Cut your Impossible Burger into squares for your slider buns and top with whatever you'd like!
5.To make it a complete meal, cut up some potatoes and broccoli, toss in olive oil & salt and roast while your burgers cook.
Impossible Burger is THE best vegetarian burger IMO (and trust me, we've tried a ton of different brands). It's still juicy like beef and the texture is better than its competitors. Have you tried #Impossible yet?
Random tip: don't smell the "meat" when you take it out of the package. Just trust me.