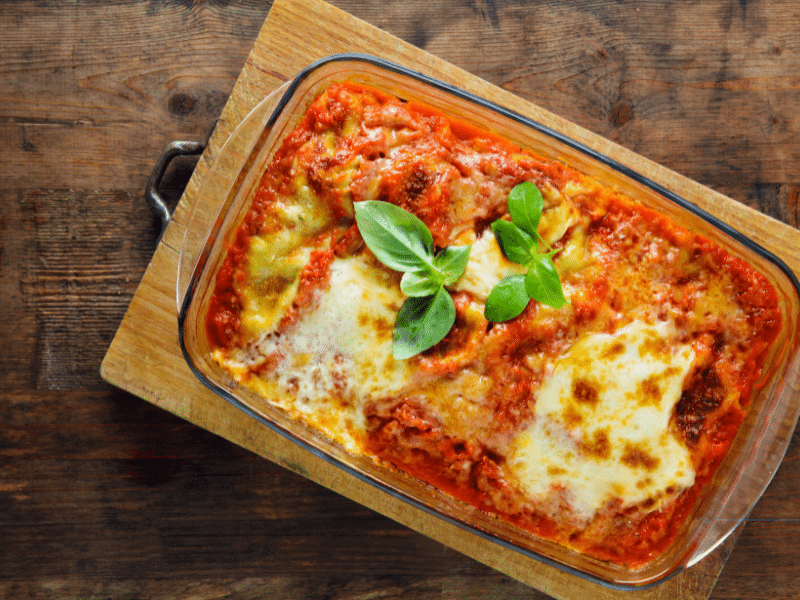 Looking for a tasty and simple lasagna recipe for the family? This vegetable lasagna is just what you need! You can easily add meat to the recipe if desired too.
Ingredients:
-oven ready lasagna noodles
-24 Oz pasta sauce + some water (1/2c ?)
-8 Oz ricotta cheese
-block of mozz cheese, shredded
-1-2 tbsp Italian seasoning (I used Penzey's pasta sprinkle)
-1 egg
-veggies: 1 medium zucchini (sliced/ribbons) mushrooms (chopped), 1 bell pepper (chopped), 2 cloves garlic (chopped)
-olive oil
-salt, pepper
Directions:
Preheat oven to 350.
Cut zucchini into thin ribbons, lay on a towel and salt generously. This pulls moisture out of your zukes, which will help prevent the lasagna from being too watery/soupy. Set aside.
Mix ricotta (can also sub cottage cheese), about 3/4 of the mozzarella block (shredded), an egg, Italian seasoning, salt and pepper. Set aside for 15 minutes. Blot zukes with paper towel to remove water.
Chop one bell pepper, mushrooms and garlic. Heat up olive oil in a big pan and add chopped veggies. Sauté for 3-5 minutes.
Add pasta sauce and water to veggies in pan. Heat through.
In a square baking dish, layer: sauce, lasagna noodles, sauce, zucchini, cheese mixture, noodles, sauce, zucchini, noodles and sauce. Top with remaining shredded mozzarella.
Cover dish with tinfoil and bake in oven for 45 minutes.
Let cool for 15 minutes, then serve up and enjoy!
Serve with a simple green salad for a complete meal. Or, if you're like me and carbs are life, skip the salad and serve with a side of bread! I used Pillsbury's French loaf in a tube (yes, just like their cinnamon rolls and biscuits) and it was delicious! Am I the only one that didn't know this existed?! 10/10 would recommend, perfect addition for a quick dinner!
This recipe is easily customizable. Use whatever veggies you have on hand in the fridge. If you'd like to add meat, simply cook it in a skillet and add to the sauce mixture. Feeding a large family? Double the ingredients! 
Tip: Add a baking sheet under the lasagna in the oven. Mine started bubbling and leaking sauce so now I have to clean my oven, womp womp.