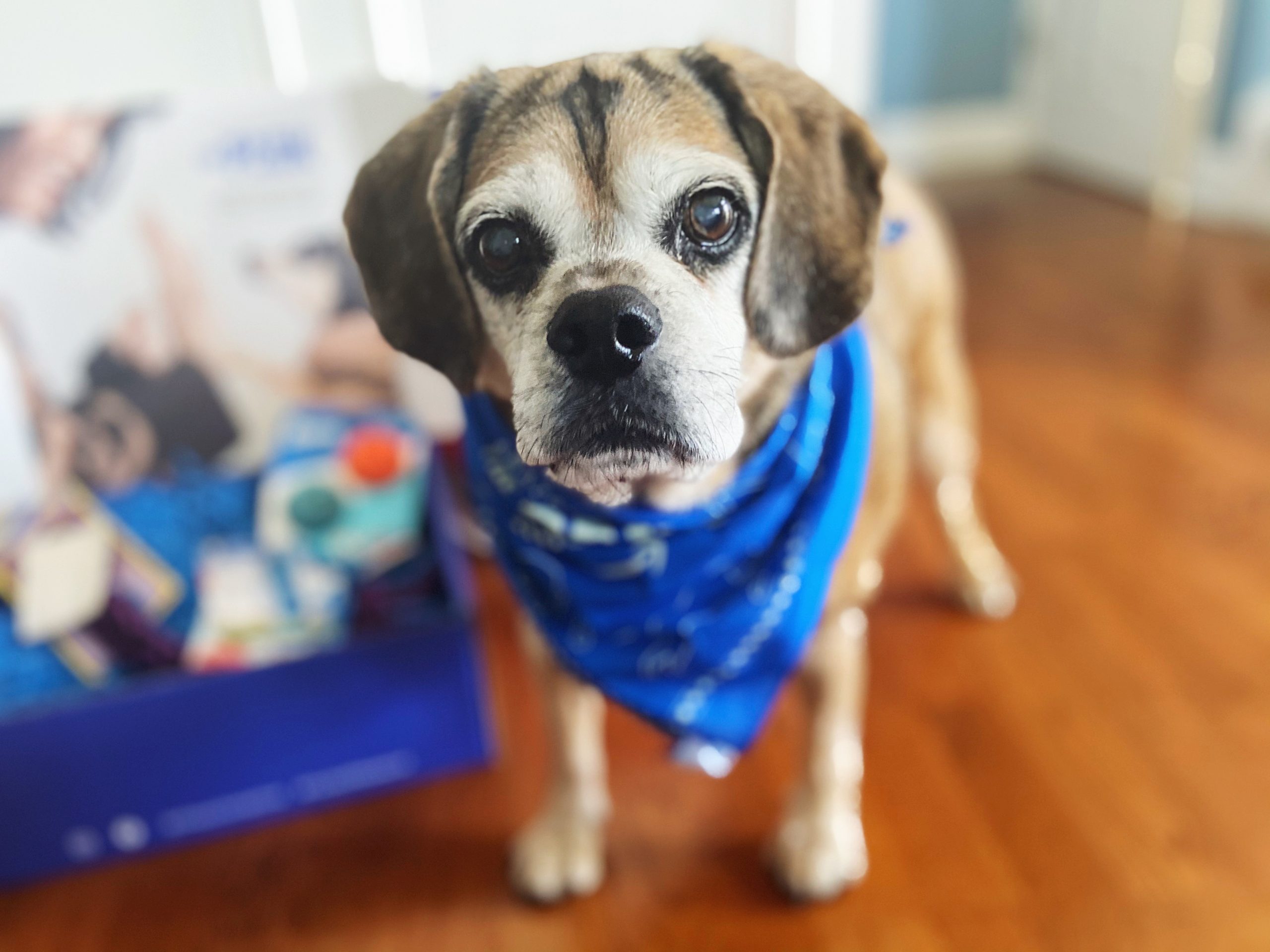 Growing up I never had a dog. Actually, we always had cats but to be honest I was never fond of either one of them. When I graduated college and was on my own for the first time in the real world, I decided to rescue a puppy. Was I crazy? Maybe. But fourteen years later I don't even know what life would be without his old soul in this household.
Meet Brady. My fourteen years old puggle. This dog has been through four moves, three babies and about a million car rides. He enjoys sleeping, eating anything and every kind of food that falls on the floor and is a champion at snagging food out his siblings' hands. But he is the world's best snuggle partner and has the patience of a saint. Brady completes our family of six and while his days are starting to get slower, he still has his moments of energy and fun.
While the saying "you can't teach an old dog new tricks" may have some truth behind it, Brady still enjoys adventuring outside and playing with the kids. He has never found a squeaking toy he hates and will happily play tug with you and the toy. But considering his age, it's all about creating memories together because we know that the time we have left is limited. And even at a ripe old age of 14, Brady continues to surprise us with his puppy like demeanor at times too!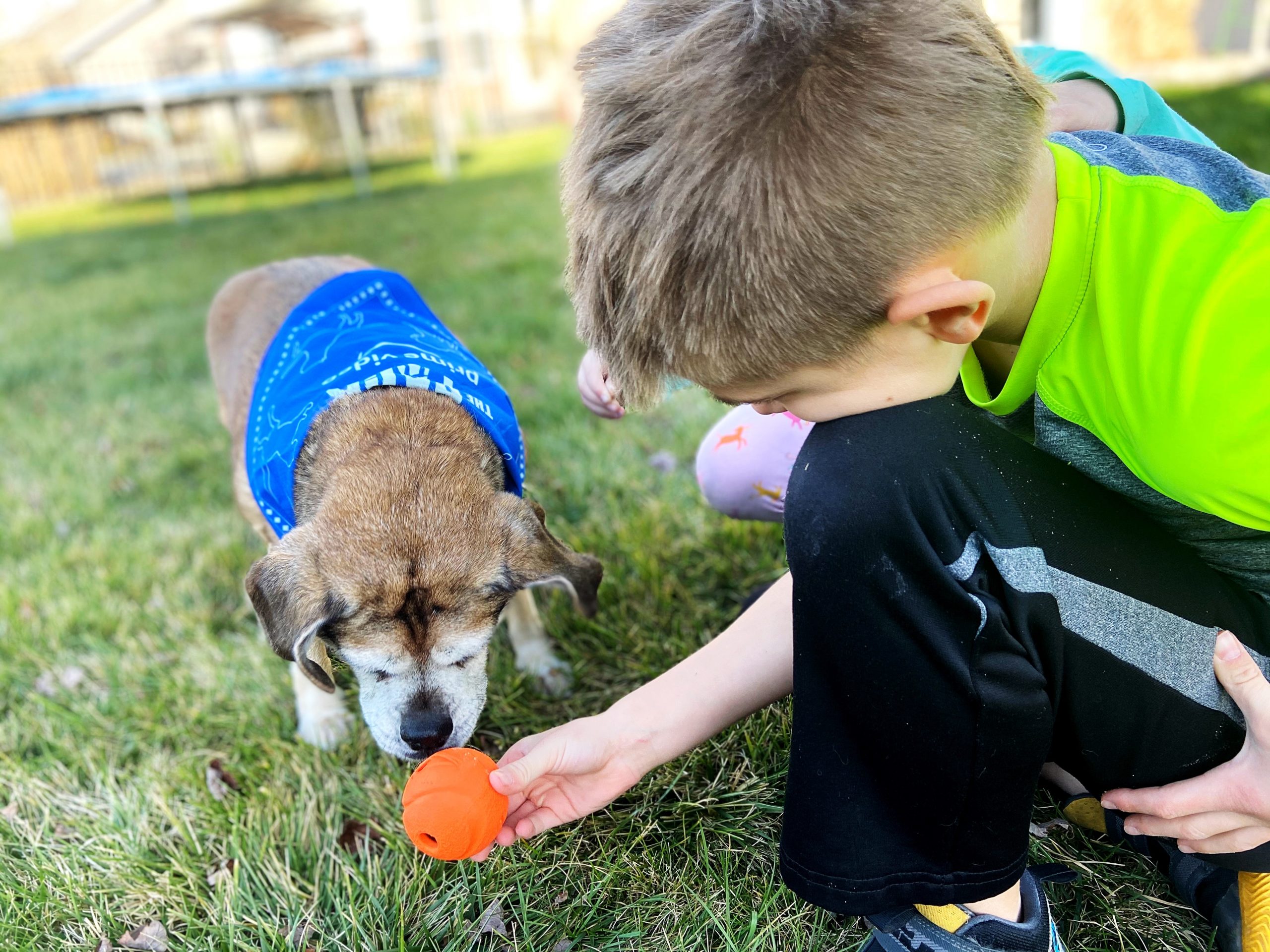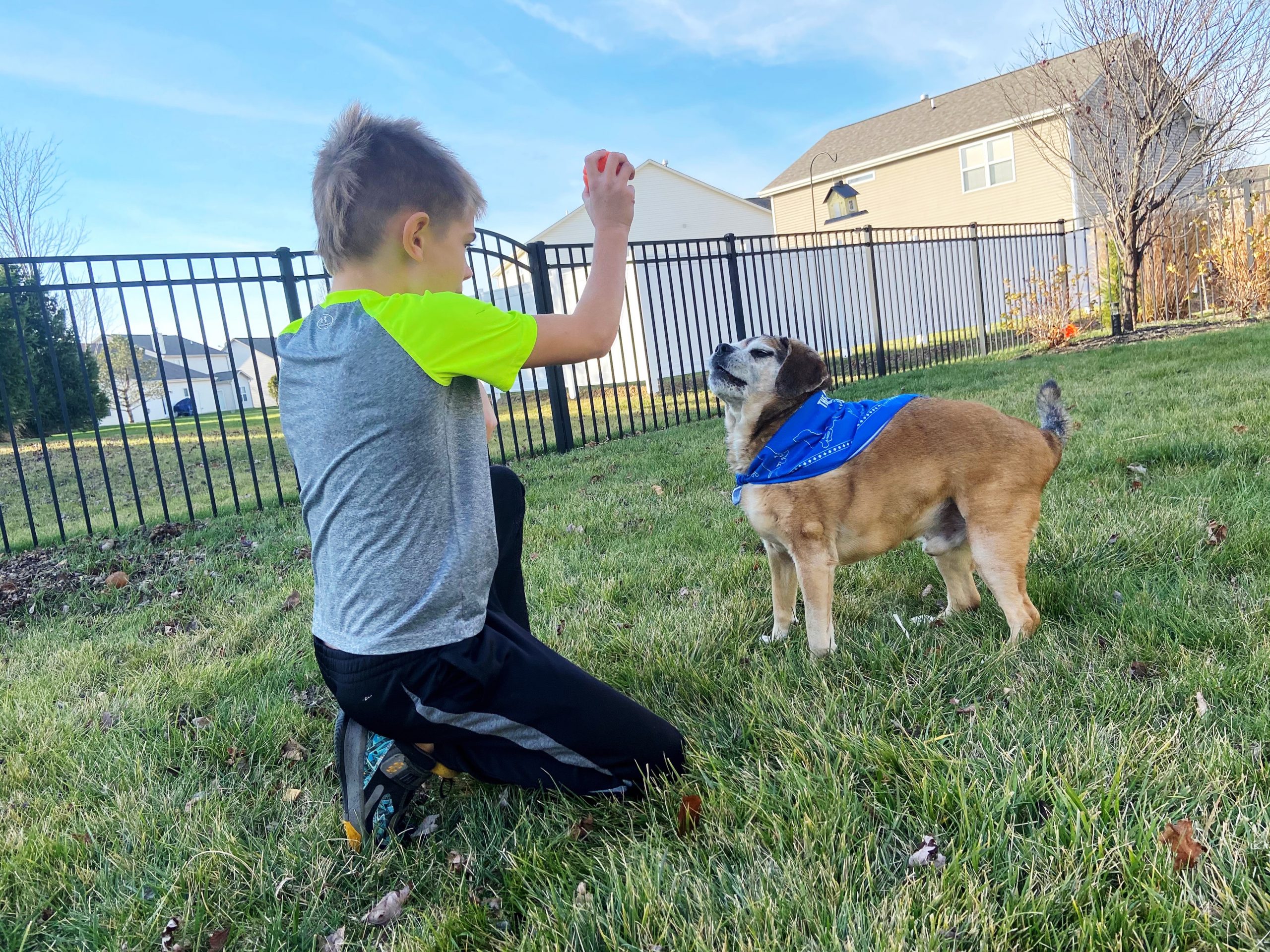 As a dog family, we were all excited to hear about the new The Pack Amazon Prime series premiering on November 20th. This series features twelve teams of dogs and their humans on an epic adventure across multiple continents awarding the winning team $500,000 for themselves and $250,000 for their charity. Together, the duos will face fun and exciting challenges, created by a team of veterinarians and certified dog experts that also accompany the group on this exciting journey. The Pack is the perfect series to enjoy with your family – including your dog! And in honor of the launch of the new series The Pack, Prime Video has created the ultimate celebration for dogs and humans everywhere with the Packed Weekend. This 3 day event features deals and experiences for you and your pup (or pups!) to enjoy together. From challenges to treat perks and to charities you can support, Packed Weekend is a fun way to get the family to enjoy some quality time together with people all across the country.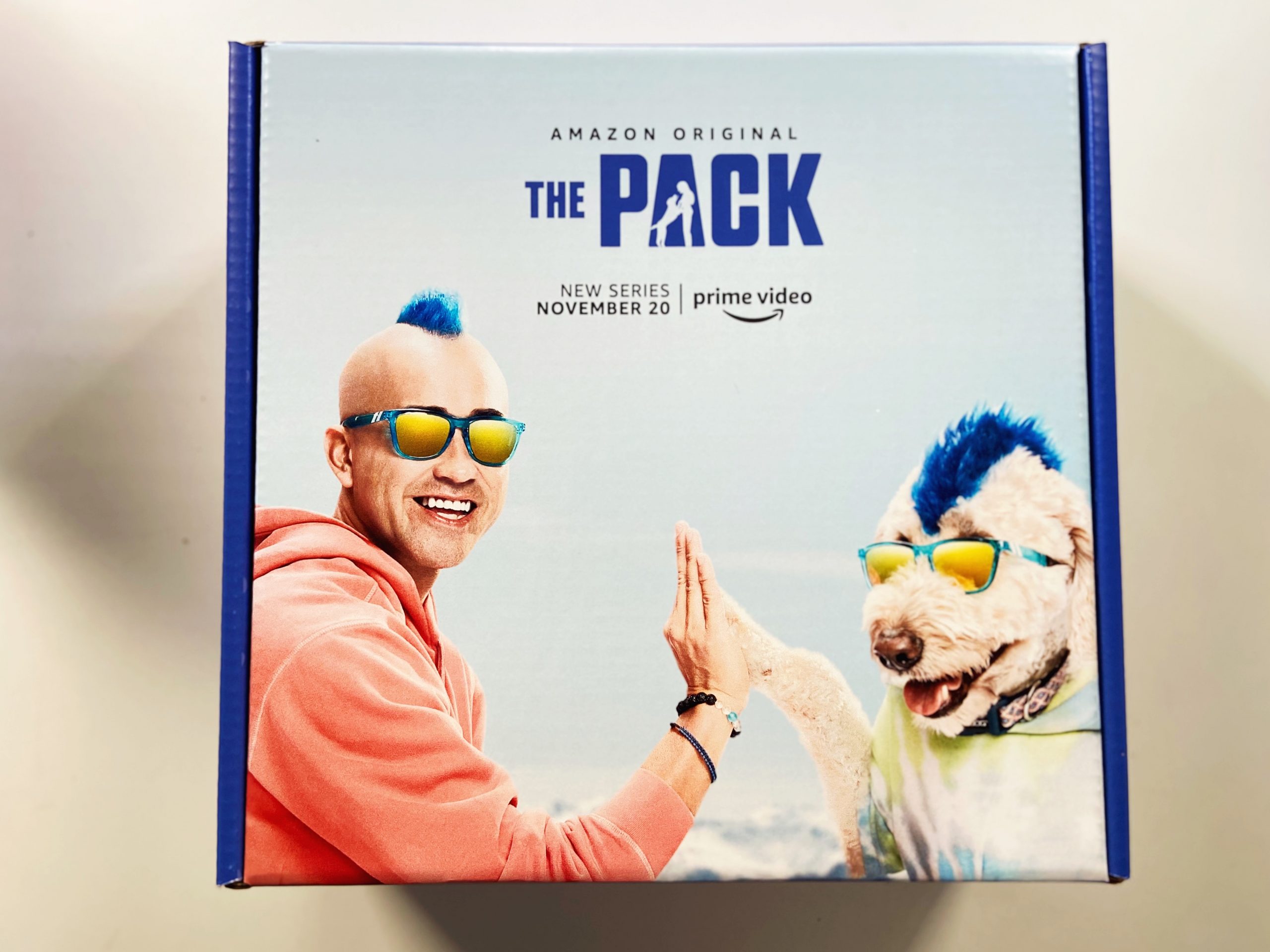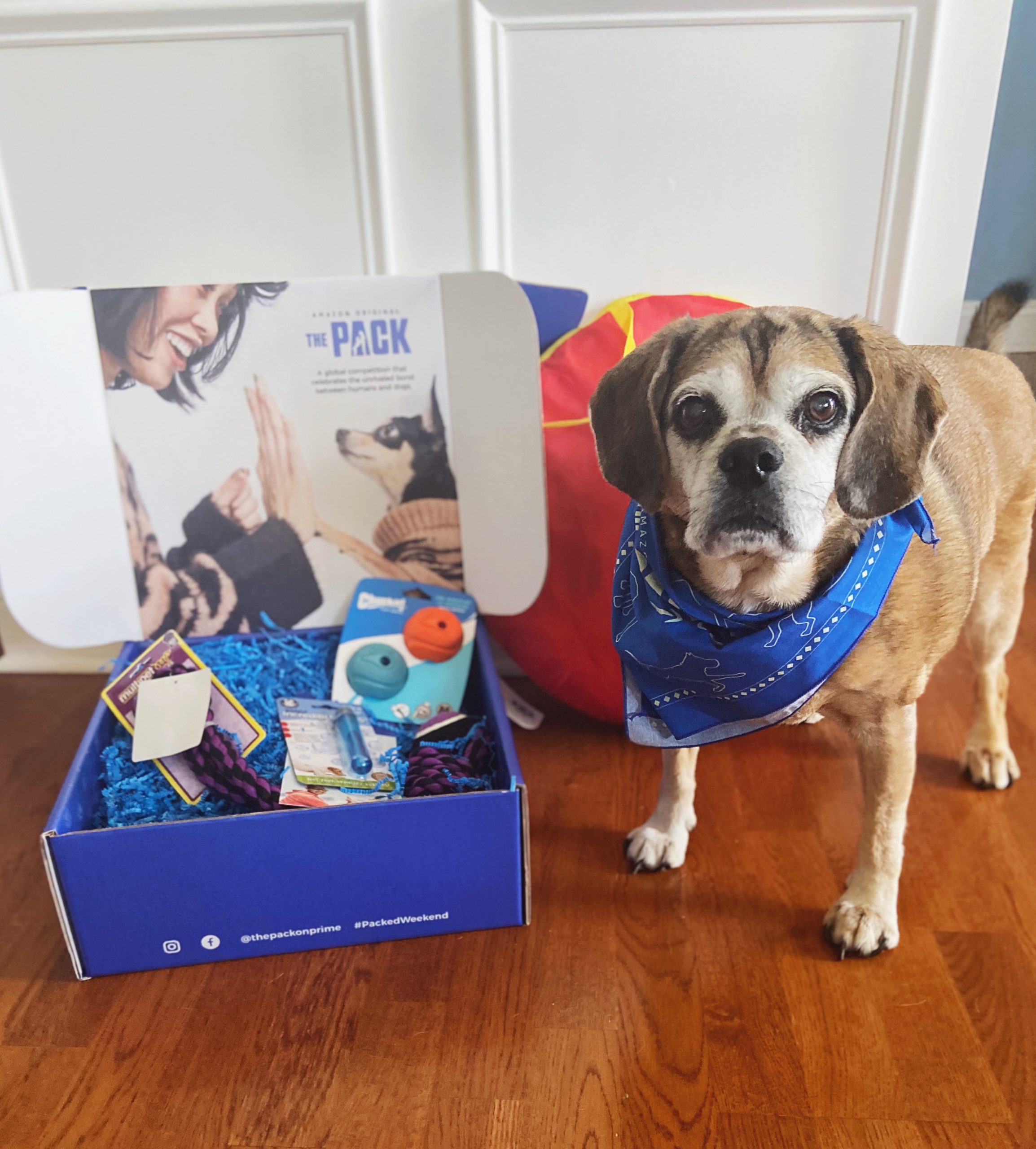 I truly can't imagine our family without our Brady dog. While he may drive us nuts with his geriatric breath and ninja-like snatching snack skills, we wouldn't have it any other way with our old boy.
Be sure to tune in and watch The Pack on Amazon Prime Video, November 20th!