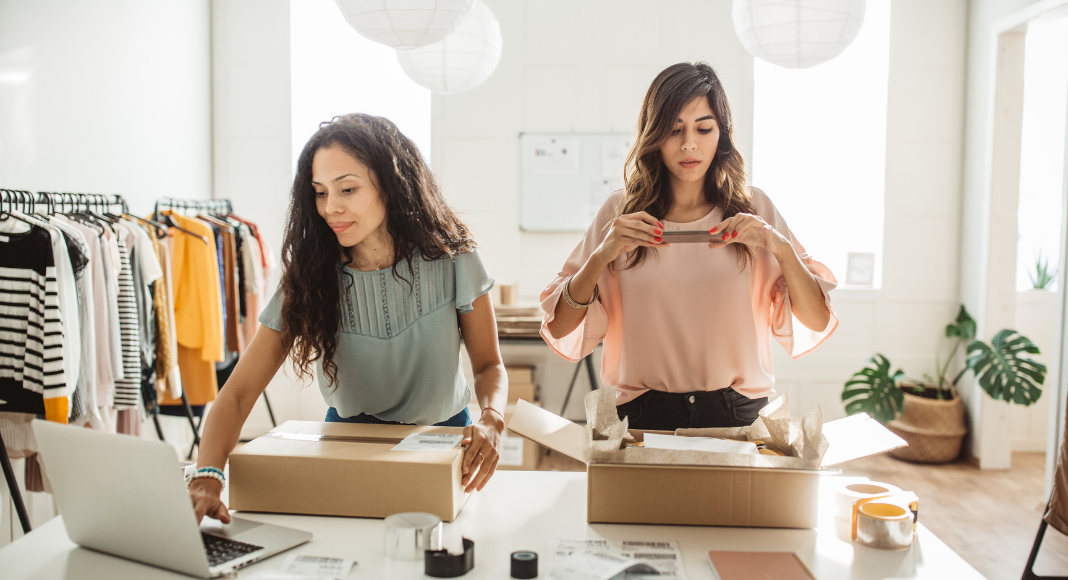 If you want to, you can be a business owner. Yes, you. This isn't one of those "own your own business" scams. But I was scrolling Facebook this morning, and a comment made in a Facebook mom group won't get out of my head. I'm paraphrasing here, but it went something like this:
"I'd like to offer my photography services. I'm not smart enough to make it a business, although I'd love to. You can pay (or not). Up to you. Let me know if anyone is interested."
I wanted to reach through my phone and talk (maybe shake, maybe hug) to this mom. You're not smart enough compared to what? And why are you not putting a value on your talents and hard work?
But the truth is, I could relate a bit. I'm a business owner but wasn't always sure I could do it. At the time, I didn't know many people who owned a business. And I'd always felt a little like "business owner" was a title meant for other people. So, mom on Facebook – yes, you can be a business owner. And anyone else out there looking for a sign or a little direction, here you go.
Are you telling yourself you don't know where to start?
I'm a big fan of writing things down. Lists are more likely to get completed if you write them down. Goals are more likely to get accomplished if you take pen to paper. And it's the same with a business. It doesn't have to be overly detailed but writing out a business plan is a great first step to getting your thoughts in order.
Do you feel like you're just too busy to become a business owner?
We all have different situations. I probably couldn't have started my business when my kids were newborns. Working lots of hours, having littles, or taking classes can all make it challenging to get started. If that's the case, I'd suggest putting a timeline together. Owning your own business can be something you work toward as your schedule changes. Try investing just a couple of hours a week or month. Starting your own business should be done on your timeline, not someone else's.
Are you worried about how to do things legally?
The part I was most unsure about was the legal aspect. But, after a little bit of research, I was able to get my Tax ID set up myself in less than an hour. You can read about the different types of entities and submit your application here.
Make sure you have a system for recording sales and expenses. When tax season comes around, it'll be a necessity.
Are you worried no one will buy from you? Or that you will fail?
The easy answer here is that you don't know until you try. Here are my biggest tips for making sure that doesn't happen:
Look at your competition and what they charge. Figure out how you can set yourself apart.
Look to experts. If you need a website and don't want to take that on yourself, find someone to do it for you. If the legal questions are just too much, hire someone to help. When I started, I took on almost everything myself but quickly learned that outsourcing some things can make financial sense in the long run.
Find a mentor. For that photographer mom, perhaps she could shadow a professional who's been in the business for a while. Find someone who has been successful and reach out – you might be surprised at the willingness of others to help.
When I started, I didn't have a single client or have any solid ideas about where to find one. But I went to events, talked with previous co-workers, and let friends know about my business. Before I knew it, I was setting up meetings and pitching proposals.
Invest upfront. Disclaimer: My business is marketing, so I could be biased here. But – I've seen repeatedly where someone has a great idea, but their presentation looks sloppy. For example, if you're selling products online, your website has to be easy to use. Your branding (name, logo, colors, tone of voice, etc.) needs to speak to your target audience. And you don't need to be on every social media platform at all once. It's better to do a few things really well than to spread yourself too thin in too many places. My exception to this rule is email addresses. Collect them. Social media platforms change/evolve, and you don't own that content.
Don't undervalue your time and efforts. Take the time to calculate your costs. Raising rates significantly because you didn't charge enough from the get-go can be extremely challenging. And just because someone tells you that you're too expensive doesn't mean that it's true. You don't have to fit everyone's budget or expectations.
Becoming a business owner has been so rewarding. If it's something you've thought about, today can be your day. I'm always available to chat with a new entrepreneur and answer questions too!