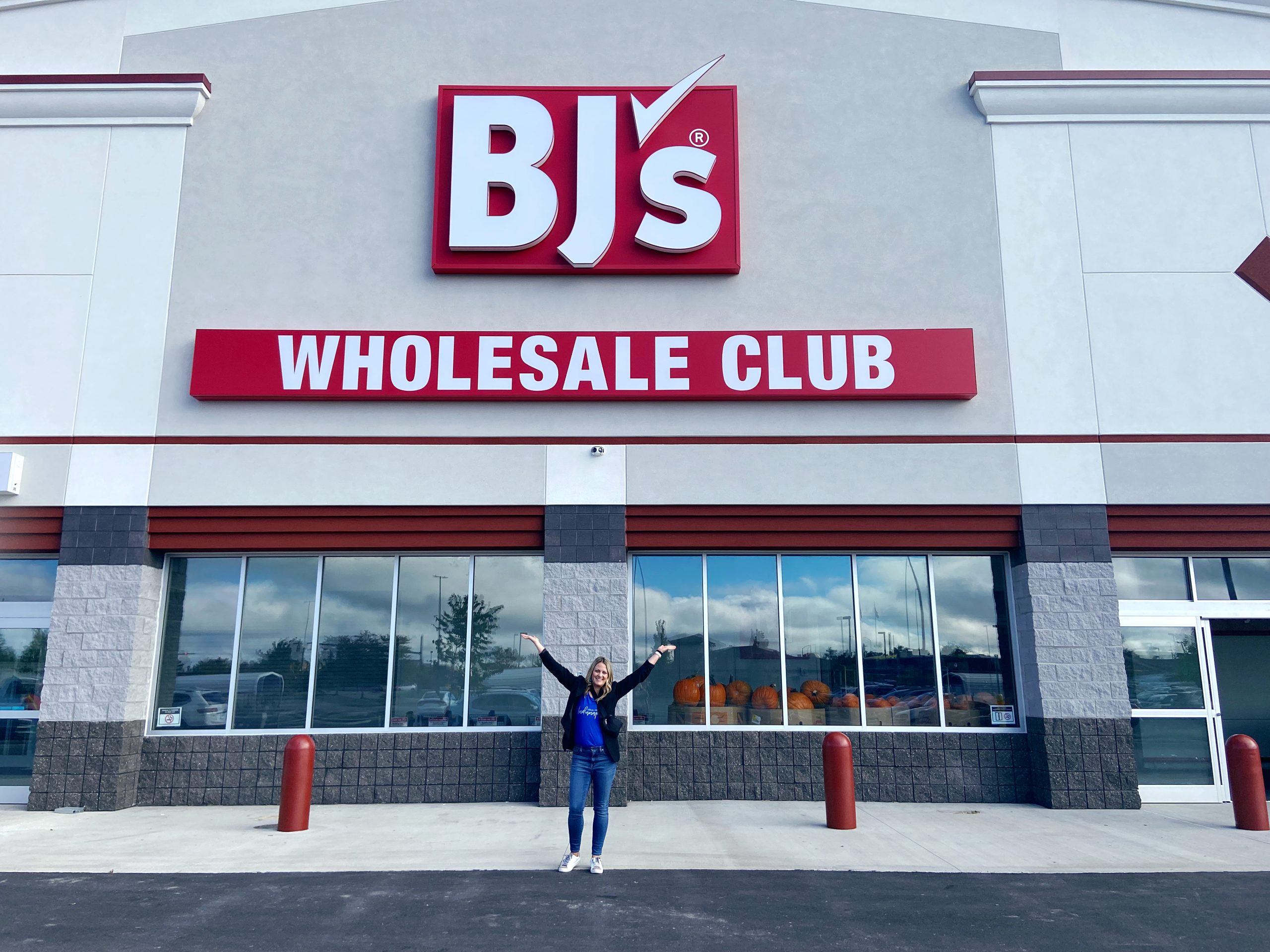 BJ's Wholesale Club has officially arrived here in Indiana and we are thrilled that BJ's opened its first club in Indy, right in Noblesville! But, what is BJ's Wholesale Club? Let us tell you! It is a membership-only wholesale club where you can shop both in-club and online at BJs.com for ALL your everyday essentials, such as groceries, home decor, toys, apparel, seasonal items, and much more! Everything from fresh foods and paperware to electronics and even tires! BJ's truly is your one-stop shop. You can even purchase your eyeglasses at BJ's Optical! BJ's offers everyday convenience for families at affordable pricing on products that we all know and love, all in an easy one-stop shop.
In celebration of the brand-new club, we are sharing our top three reasons why Indianapolis moms and families will LOVE BJ's Wholesale Club!
BJ's Unbeatable Savings & Exclusive Brands
As your family grows, so does your grocery bill. Fortunately, with a focus on high-quality products, BJ's beats your regular supermarket by saving families up to 25% off grocery store prices. BJ's has a huge selection of top national brands on top of their high-quality exclusive brands: Berkley Jensen & Wellsley Farms. Shop Berkley Jensen to find a wide assortment of high-quality products ranging from household essentials and paper products to health and beauty and home office necessities. And shop Wellsley Farms to fill your pantry with your family's favorites and most-loved fresh food items. Plus right now through 1/31/23, when you join the club for $55, you'll receive a $40 digital BJ's gift card to put towards your first shopping trip – talk about savings!

All the Convenience
Trust us, we understand busy schedules, and luckily so does BJ's! That's why they offer a variety of convenient ways to shop, including in-club shopping, ship-to-home from BJ's.com,  curbside pickup, in-club pickup, same-day delivery, and even through the BJ's mobile app so that members can shop THEIR way. Another fantastic service that BJ's offers is ExpressPay – a service that allows members to scan products as they shop and skip the checkout line at the end of each trip. One of our personal favorite ways to shop is in-club pickup. All you have to do is visit BJs.com or use the BJ's mobile app and add your items to the cart. Then, pull right up to the club and BJ's awesome team members will help load it into your car.
BJ's Gas
At BJ's newest club location in Noblesville,  members even have access to an on-site gas station. Plus, through BJ's Fuel Saver Program, members can save even more by getting 10¢ off per gallon with the purchase of eligible items when shopping in-club or online at BJs.com or the BJ's mobile app. We love that BJ's has a gas station that you can stop at before you even leave the parking lot – it's that last piece of convenience we all need before heading home during a busy week.

Want to check out our first trip to BJ's Wholesale Club? Come along with us as we take you for a tour of the club!
The club is located at 13210 Tegler Drive, just across the street from Hamilton Town Center. For more information about BJ's including how to get a membership, shopping hours, and more, visit www.BJs.com/Noblesville.