Who doesn't love a date night? While it's certainly fun to get some time away from the grind of everyday life with kiddos, I would argue it's 100 percent necessary. Kids will suck every last drop of your life force if you give them the opportunity, and I'm a big believer in filling your own cup as much as possible. Your sanity and maintaining your relationship with your partner are two priorities that need a prominent spot on the to-do list. If you haven't had a moment to breathe for a bit, below are some creative date ideas for Valentine's Day and beyond broken down into different categories based on the stage of life in which you find yourself.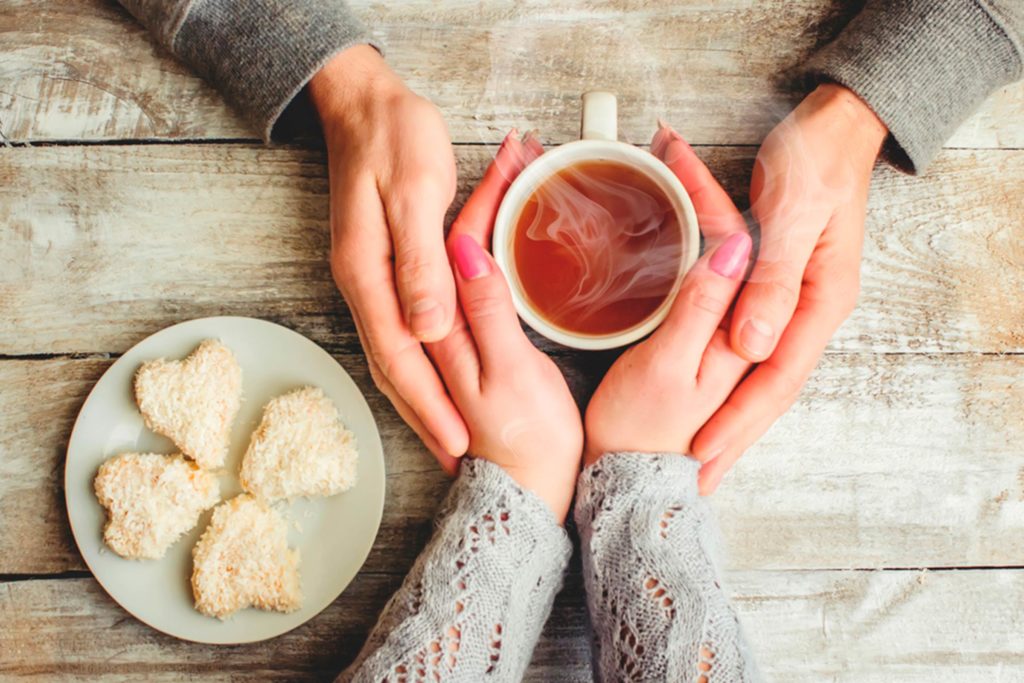 If You Don't Have a Lot of Time…
Maybe you have an infant or are paying top dollar to hire a babysitter. Spending seven hours away from the house isn't exactly an option, so you need to maximize your time away. Consider these options:
Movie theaters that serve drinks and dinner are a great way to pack a full night into three hours away from home. Check out Studio Movie Grill, Flix Brewhouse, or Keystone Arts Theater. Arrive 20 minutes early to enjoy a pre-show drink and some flirtatious conversation.
Play together! Head to Dave and Buster's, Punch Bowl Social, Top Golf, or local a bowling alley and spend a couple hours goofing around together. One of the best way to keep a relationship feeling fresh over time is trying new things together.
Go for a walking date. "Shoulder to shoulder" activities like taking a walk are proven to enhance feelings of bonding and connection. Park your car in a walkable area like Mass Ave, Broad Ripple, Fountain Square, downtown Carmel, the Fishers Nickelplate District, or downtown Franklin. Grab a coffee and take a walk. You could even bypass making dinner plans and just pop in to a restaurant spontaneously. One of my favorite places for a romantic walk is the canal. Strolling the canal on a beautiful evening will be much more memorable than staring at each other across the table at yet another meal out.
Double date! Sometimes laughing around a table with great friends is even more fun and romantic than a dinner for just the two of you.
If You're Up for An Adventure…
Take a short day trip! If you have family who can watch your kids for a longer period of time, take half a day for a little road trip. Perhaps you could visit Columbus for an architectural walking tour and beer tasting, go for a nostalgic drink at your favorite bar in Bloomington, Muncie, or West Lafayette, or check out the hottest new restaurant in a suburb you have never really explored. You'll have time to catch up while in the car, and you'll make a great memory with your sweetheart.
Do something out of your comfort zone! Go for a hike and pack a picnic lunch, take a cooking class, learn how to kayak or stand-up paddle board. Again, situations that create some mild anxiety but end up being exhilarating and pleasurable will help you and your partner feel closer.
Try a cuisine you've never had before. Have you ever had Ethiopian food? What about Russian food? Korean BBQ?
Play a game together! Check out Tappers Arcade Bar or grab a drink and settle into a game of Connect Four at Kingmakers or Thirsty Scholar.
Have you been to Hotel Tango? It's rustic, chic, and makes you feel cool as hell. It's a great place to spend a couple cozy hours with your main squeeze.
If You Can't Get Away…
Maybe you can't afford a babysitter or aren't able to get away from the house at this point in time. Here are some other creative date ideas for connecting in the comfort of your own home.
Rent a relatively new release movie. Yes, I know there's lots of content on Netflix you can watch for no additional cost, but sometimes I like to splurge on a $3.99 rental from Amazon to watch a new release I never got around to seeing when it was in theaters. Turning down the lights and burning a few candles makes it even more romantic.
Have a home beer tasting after the kids are in bed. Pick up a few bottles of single beers from the liquor store and sample each one together. Add a cheese plate and frozen appetizers from Trader Joe's and you've really got yourselves a party!
Play a conversation game. I bought my husband a card game called Songversations for Christmas and we have been absolutely loving it. The cards prompt you to share your favorite musical memories, and it's a great way to take a walk down memory lane and get to know each other even better. It's even more fun if you have a streaming device like Sonos or Alexa and can play each song from an app when it's your turn.
Lastly, let's not underestimate the restorative power of an amazing kiss. When was the last time you REALLY kissed your partner? Like, not a quick peck in the morning or an afterthought goodnight kiss. Take a moment each day for a really good kiss. Even if you are completely wiped out and feel you have nothing left to give your partner at the end of the day, research shows that a six-second kiss can be magical. Six seconds is enough time to start the flow of oxytocin in the body, so you will feel relaxed and happy afterward. Or, if you're feeling really adventurous, what about putting on some music and having an old school make-out session like high schoolers? It's common to view physical intimacy as a transaction to knock off the to-do list and get through as quickly as possible, but if you take some time to really be present with each other, you'll feel a fresh sense of connection and love.
Happy Valentine's Day! Any other creative date ideas to add?