Happy Donut Day! On the first Friday of June, we all scream for donuts in honor of this sweet holiday! Donut Day was first celebrated in 1938 as a way to commemorate Salvation Army volunteers who provided donuts to those serving in World War I and II. In the spirit of this tasty holiday, we invite you to See Circle City with us and check out some of our favorite local places known for their donuts in and around Indianapolis. Just try not to drool when you see these pictures!
---
Rise'n Roll Bakery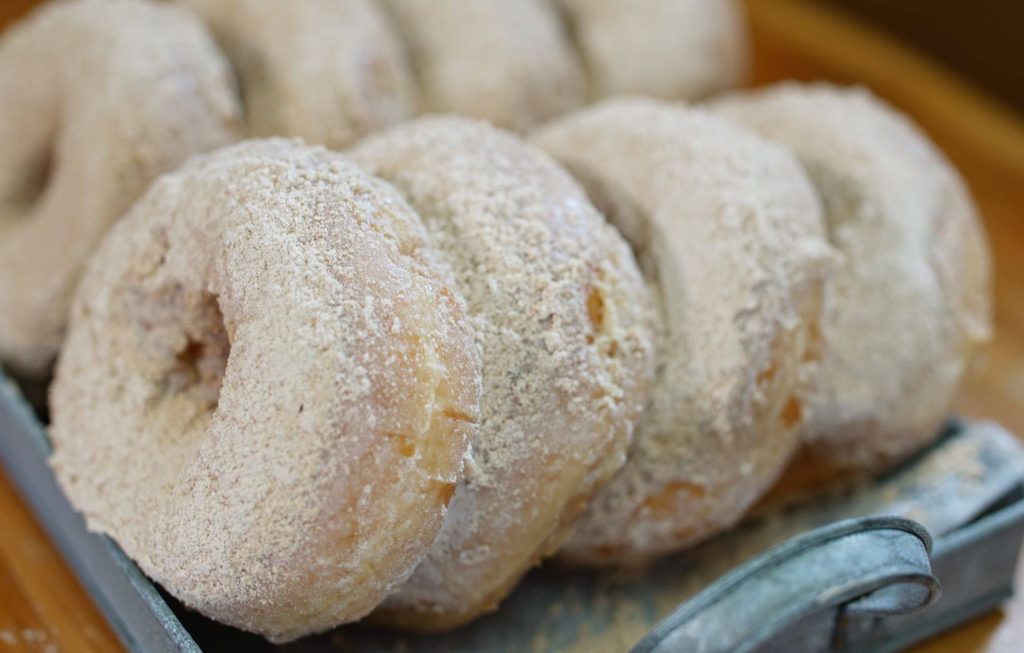 Rise'n Roll Bakery originally started on a front porch in 2001 and has since grown to multiple locations – in the Indianapolis area, the bakery is now located at Fishers, Broad Ripple, Downtown, Avon, and Greenwood. They are best known for their fresh-baked Amish donuts as well as their cinnamon caramel donuts.
---
Titus Bakery
Titus Bakery and Deli has two locations – one in Westfield and one in Lebanon. Regardless of which one you choose, you will definitely get a taste of their amazing donuts and treats. And while you're at it, grab some lunch there too!
---
Pana Donuts & Boba Tea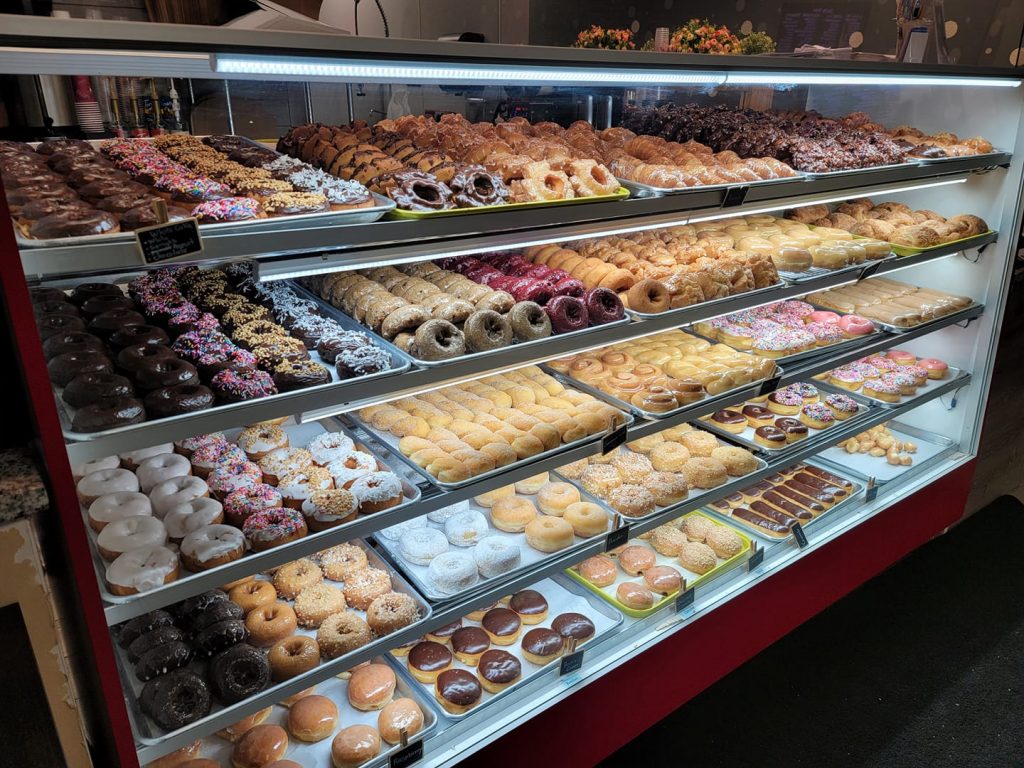 Pana Donuts & Boba Tea is another beloved donut shop of the Indianapolis Moms team. Not only do they serve delicious donuts, they have a drive-thru as well! You can't beat that when you have screaming kids in the back of the car and all you want is something sweet. They also serve boba tea, coffee, and breakfast sandwiches. They are located just south of Beech Grove, on 86th Street in Indianapolis, and Fishers.
---
Hilligoss Bakery
A local favorite on Main Street in Brownsburg, Hilligoss Bakery has been in business since the early 1970s. Folks that grew up on the west side remember going to Hilligoss as children and are now coming as adults, it's that good. Make sure you go early in the day for the best selections because they go quick! If you have a large order, make sure to call ahead.
---
Rebellion Doughnuts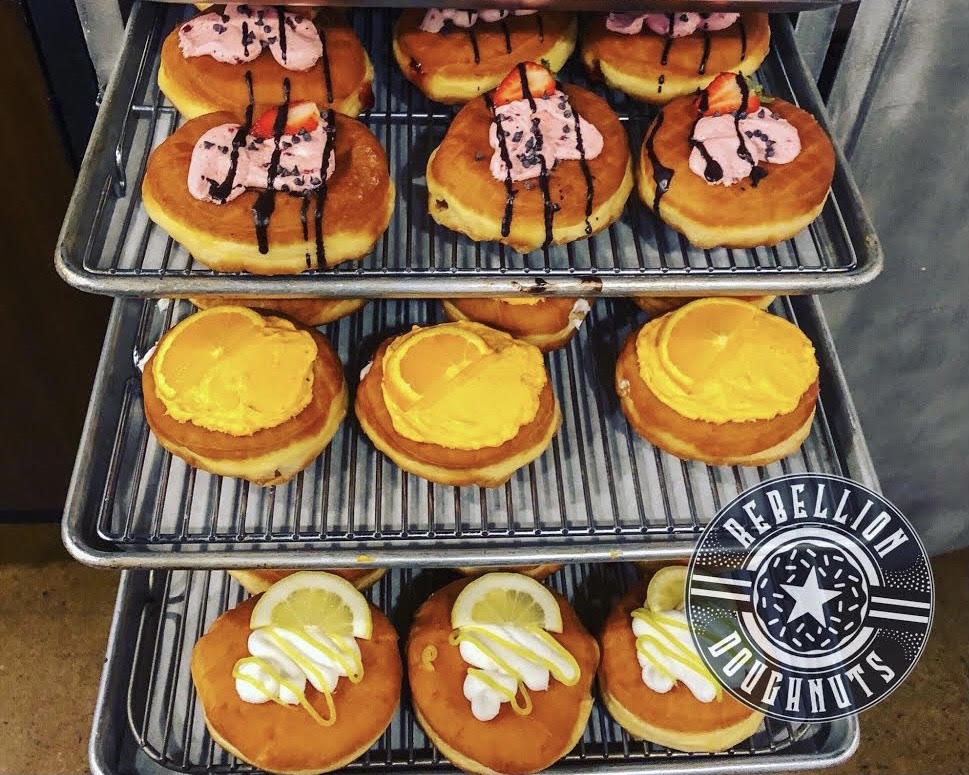 Rebellion Doughnuts is another unique business that serves its from-scratch donuts with a variety of traditional and fun flavors, as well as other items, including gelato and sandwiches. Located just off of State Road 37 in Noblesville as well as the Indianapolis City Market and Wheeler's Cafe in Atlanta, Rebellion Doughnuts is the perfect pit stop for your donut cravings.
---
Mochi Joy Donuts
Located in downtown Noblesville, Mochi Joy Donuts is a unique donut shop you have to try! Mochi donuts are an absolutely delicious pastry that combines a traditional American donut and Japanese mochi, and Mochi Joy Donuts have a mouthwatering menu. Check out their website for hours.
---
Doughnuts & Dragons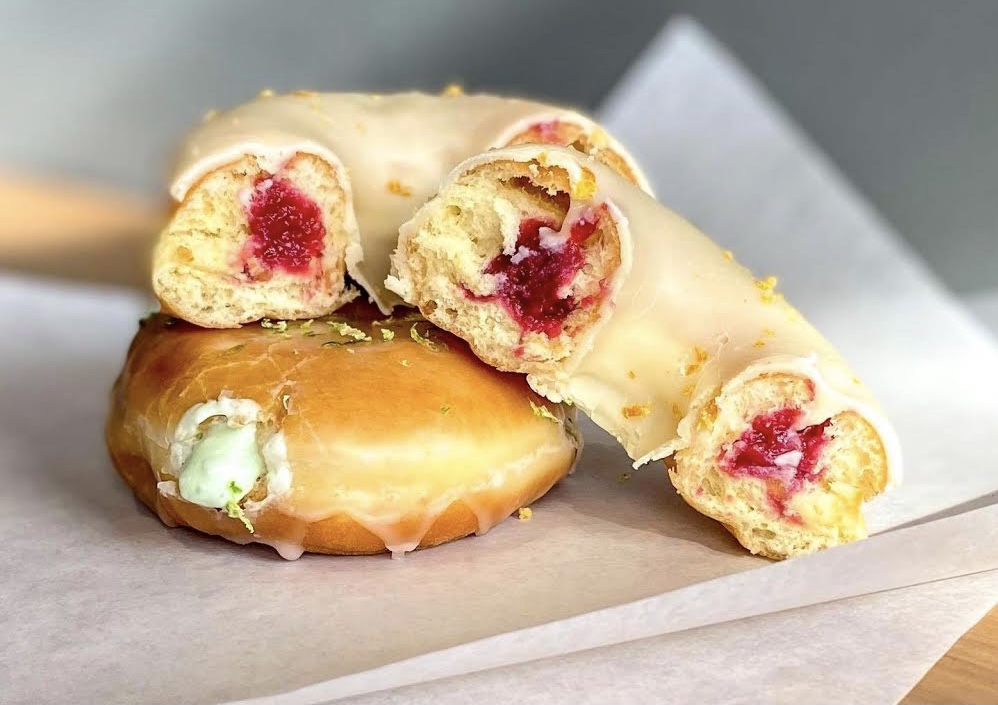 Known for craft doughnuts and craft beers, Doughnuts & Dragons has a cool atmosphere where you can enjoy a doughnut and beer while playing board games. Like any good bakery joint, make sure you arrive early for the best selection!
---
Long's Bakery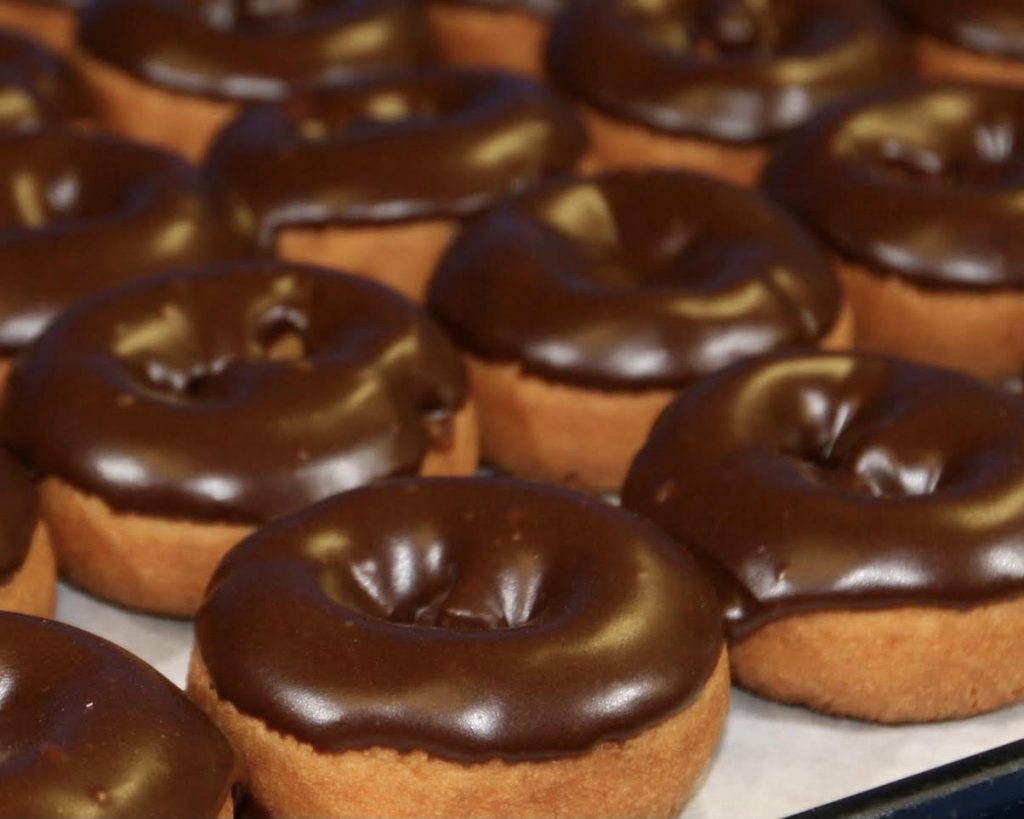 We're just going to be honest with you, if you have not indulged in a warm, fresh donut from Long's Bakery, you need to fix that ASAP. This traditional donut shop has two locations, the original on the south side and one on the west side. They also make other delicious baked goods like cakes and cookies, but the donuts are life, mamas.
---
Ohana Donuts & Ice Cream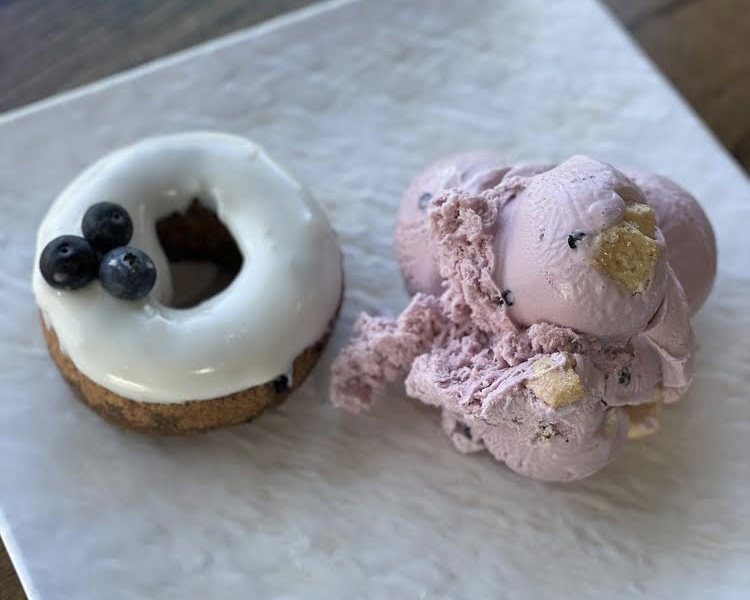 With a decades-long love of the Hawaiian islands and culture, Ohana Donuts & Ice Cream was opened to share the flavors with Indianapolis. Not only do they have donuts, ice cream (Dole whip, anyone?), and coffee, they also have donut breakfast sandwiches on their menu. YUM.
---
White House Donuts
White House Donuts is a family owned and operated donut shot located in Westfield. Their hand cut donuts are made fresh daily, and they update their Facebook page with details on their menu and their shop hours.
---
Quack Daddy Donuts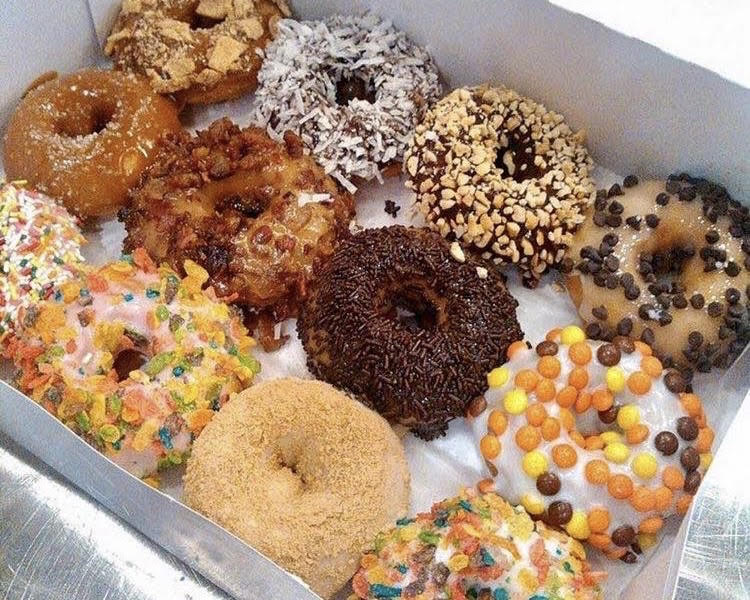 I did a little "market research" and tried Quack Daddy Donuts, and HOLY DONUTS. These were good! They are located in Westfield, and my favorite part of ordering these donuts was being able to customize my order. We were able to mix & match the icings and toppings, it was fun and delicious. And their nitro cold brew was tasty as well.
---
Tim's Bakery
Located in McCordsville, Tim's Bakery is very popular in that area and can often be seen with a line wrapped around the building. It's known as the "Longs Bakery of the East Side" and their plain glazed donuts compete with Krispy Kreme. Whenever you are in the area, make sure you get there early and check them out!
---
Nana's Daylight Donuts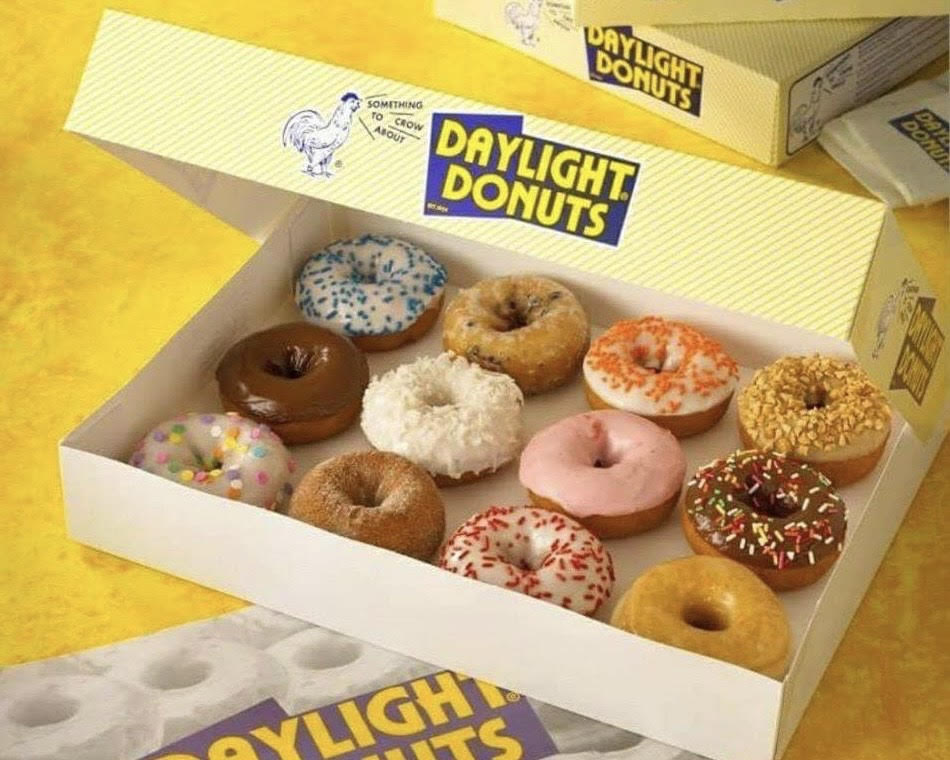 Nana's Daylight Donuts loves Donut Day so much, they are offering a promotion – one free ring donut with any beverage purchase on Donut Day (limit one per visitor)! Nana's is located in Greenwood, and they are another smart establishment with a drive-thru for those on the go. But if you're not in a rush, head inside and grab a coffee with your donut and enjoy your treat in their outdoor seating area.
---
Sunrise Bakery
Last but certainly not least, Sunrise Bakery – located in Fortville – has been featured on Buzzfeed in their "Best Donuts" list. So it's safe to say these donuts are delish! They feature fresh donuts daily with pastries, a full espresso bar, coffees, smoothies, and a fun toy train display for kids.
Share with Us! Where is your go-to bakery for the best local donuts in the Indianapolis area?