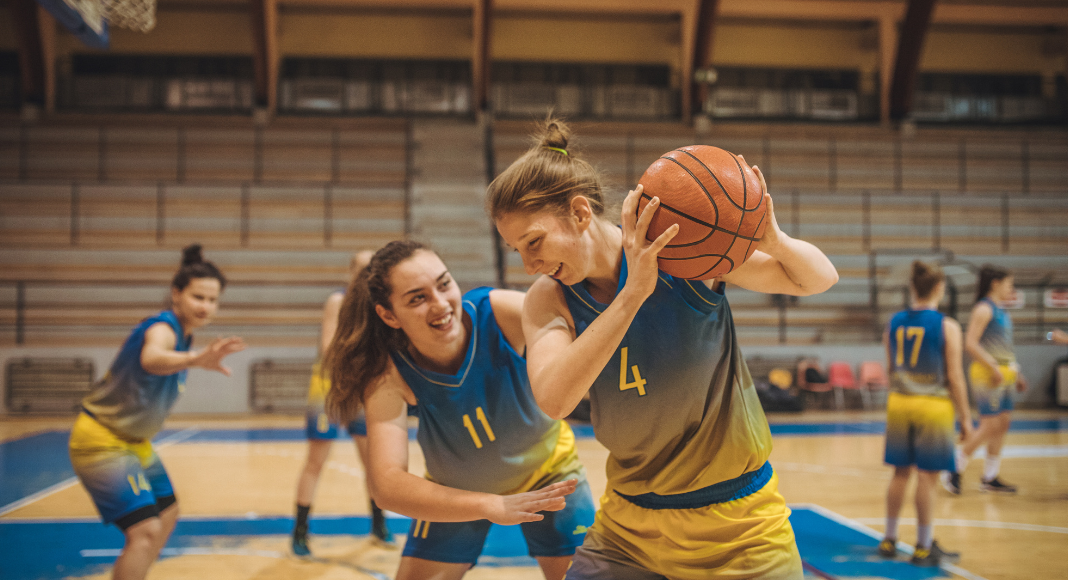 Today marks the 50th anniversary of the passage of Title IX. Federal law prohibits discrimination based on sex or gender in any educational institution that receives federal funding. It applies to all aspects of education, although it's primarily discussed in terms of athletics.
One of the things we've been deliberate about with our kids is exposing them to women's sports. It's a fun way to demonstrate the importance of gender equality. Plus, the games are at least as much fun as men's when it's often more affordable, less crowded, and there's the opportunity for better seats! So many wins.
So as we look at how we've progressed over the last 50 years of Title IX, we're still not seeing enough of these talented athletes. I'd challenge our Indianapolis community to find a new sport or a new team and watch some of them in action.
A few of our favorite women's sports teams and places to watch (educational institutions and beyond):
Indiana Fever. Get tickets for an upcoming game, become an MVP with season tickets, buy a team shirt, and sign up for their newsletter.
Indiana Eleven. The women's team launched this year. Games are played at Grand Park and have been crowded, loud, and fun!
Indiana University Women's Athletics. Women's basketball was a 3-seed in the NCAA National Tournament and had a great season last year. The field hockey team was just created in 2000 but has appeared in the NCAA Tournament twice and was runner-up in the Big Ten conference three times. These are just a few examples of the options and skill found in Bloomington, just an hour or so from Indianapolis. We also love the Little 500 where you can watch the women's race the day before the men's race.
Purdue University Women's Athletics. Women's volleyball, softball, and soccer are just a few of the women's teams worth a watch in West Lafayette, just a little more than an hour from Indianapolis.
Little League Softball. The world series runs each July out of Whitestown, Indiana. There are multiple age groups to watch and cheer on from the bleachers.
Naptown Roller Derby. The league has two competitive travel teams and has qualified for playoffs and championships on many occasions. If you like a fast-paced event, roller derby bouts are it.
USA Gymnastics. They have their headquarters in Indianapolis with multiple events throughout the year.
Girls High School Sports. We all live in a community with access to girl's high school sports. It's great for kids to watch other kids, and games are often cheap or free to attend. The Carmel Girls Swim Team has won 36 consecutive state titles, the longest all-time state championship streak in the nation in any sport! Many high schools also give kids the chance to play sports that I didn't get much access to – like lacrosse or rugby.
A few more tips:
Invite others to games. The more, the merrier! Encourage neighbors, friends, and family to attend women's sports games with you.
Encourage girls you know to play! Support from family and friends helps to get more girls involved in athletics. Studies show that playing a sport can help girls with self-esteem and a more positive perception of their physical appearance.
Participate beyond the stands. Whether coaching, sponsoring, refereeing, working the concession stand, or donating, there are endless opportunities for anyone to participate.
Games can also be found on TV. Not always, and it often takes some research. But with so many options to stream nowadays, with a little effort, you can find women's sports to watch from the comfort of your couch if you can't make it to the game.
Buy the merchandise. You'll be supporting the team and advertising it to others.
Watch how you talk. As a millennial, I heard things like, "you run like a girl" too many times to count as a kid. Even when it's not so obvious, kids pick up on biases.
Subscribe to Just Women's Sports. This is an excellent newsletter with sports highlights, stories, and events.
It's summer, and sports are all around us. Learn about the history of Title IX, check out some of the links above, invite some friends, and become a new fan! Let's make the next 50 years even better for our women athletes.