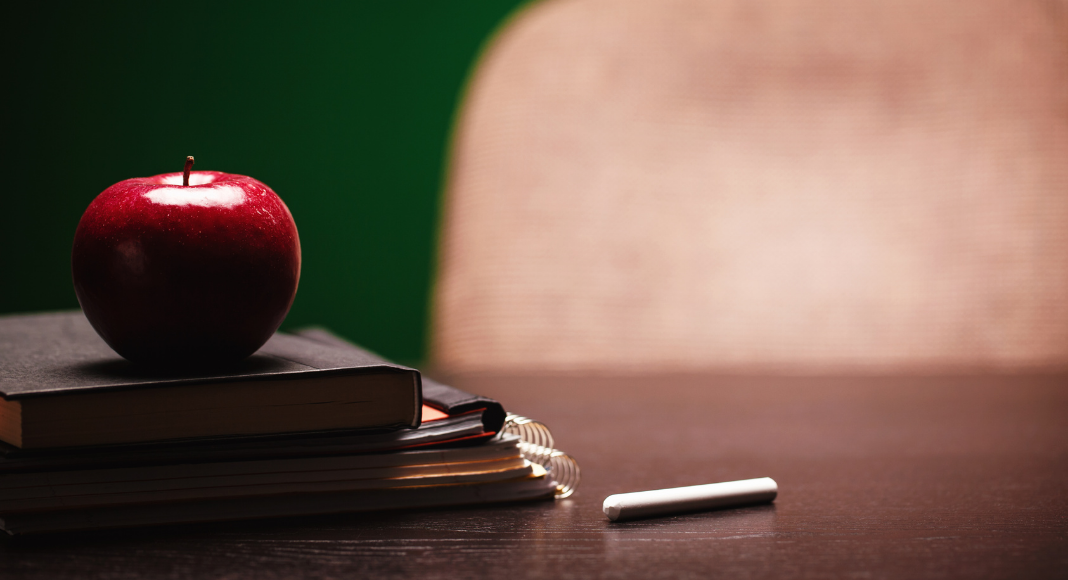 On behalf of the state of Indiana (of which I actually have no authority,) I'd like to apologize to all public school teachers. Seriously, all of them. In Indiana, teachers and public eduction has yet to be a top priority. It seems like new mandates and bills are continuously being passed by people who have yet to step foot into a classroom. Are lawmakers actively trying to make teachers upset enough so they all leave mass exodus style? Because it seems like we are at the brink. The past two years have been nothing but one kick after another to all public educators, and you'd think at some point someone would shout, "enough is enough! Leave this profession alone!"
Yet here we are.
Teachers have bachelor degrees, master degrees and some even have doctorates. But then in Indiana, we like to pay them barely living salaries even with years of experience. Now throw in buying their own classroom school supplies and materials year after year. And in some areas, teachers aren't even making enough to live in the city where they teach so they have to get a second job.
Don't be one of those people who like to say, "but they get the summers off!" Do they really? Sure, they get some daytime hours actually to spend with their own kids finally. But oftentimes they have to make ends meet with that second job, or they're already preparing for the next school year, or they've been forced to switch grades, which means they're learning an entirely new curriculum. Summers off isn't actually a thing when you're clocking in somewhere else just to make ends meet.
A few years ago, Indiana quietly pushed through a professional license renewal requirement which required teachers to log 15 hours of professional development related specifically to their community's workforce needs. Note that teachers are already required to complete 90 hours of professional development every five years as part of this renewal process. This includes attending conferences, taking online classes, seminars, professional development etc. So now we expect teachers at all grade levels to go out into the community and job shadow at a company to learn how the business operates and talk about the workforce in the classroom.
And then COVID hit. Suddenly the world shut down, but parents still needed to work, and we expected the schools just to show up. We demanded that they adjust immediately and provide daycare, full-time school and some didn't seem to care that teachers and support staff were at risk. We expected our teachers to do it and deal with it.
And you know what? They did.
These teachers adjusted and dropped everything online overnight with one night's notice. They became masters of Zoom meetings, sent each kid home with extra library books and dropped off packets of worksheets if needed. Our teachers worked tirelessly for long hours and showed up for our kids every day. We often forget it would mean that they would work their normal full-time day, and then in the evening have to assist their own kids through their schoolwork too. Everyone praised teachers online and talked about how life cannot proceed without them.
And then one year later, Indiana put up a bill to filter more money away from public education in our state.
At what point do we collectively start treating our teachers like the crowned jewels they are? You have to be passionate about teaching to go into this profession and keep doing it for decades. Each grade level and content area presents its own unique challenges. I mean, the thought of commanding the attention of a room of 20 six-year-olds while cleaning up one who just had an accident. Or dealing with middle school hormones and confidence issues. Or high school students – overconfident, mouthy, entitled high schoolers who want to Tik Tok their way through the day. I have anxiety just thinking about it. But to someone else- that's their passion. These teachers live for it.
It's time Indiana legislators stopped focusing on teachers in any other way than showing them the appreciation and gratitude they deserve. "To all teachers, THANK YOU for your tireless work every day, especially during the pandemic. We see you, we appreciate you, and here is a wage increase." That's what they should be saying instead.