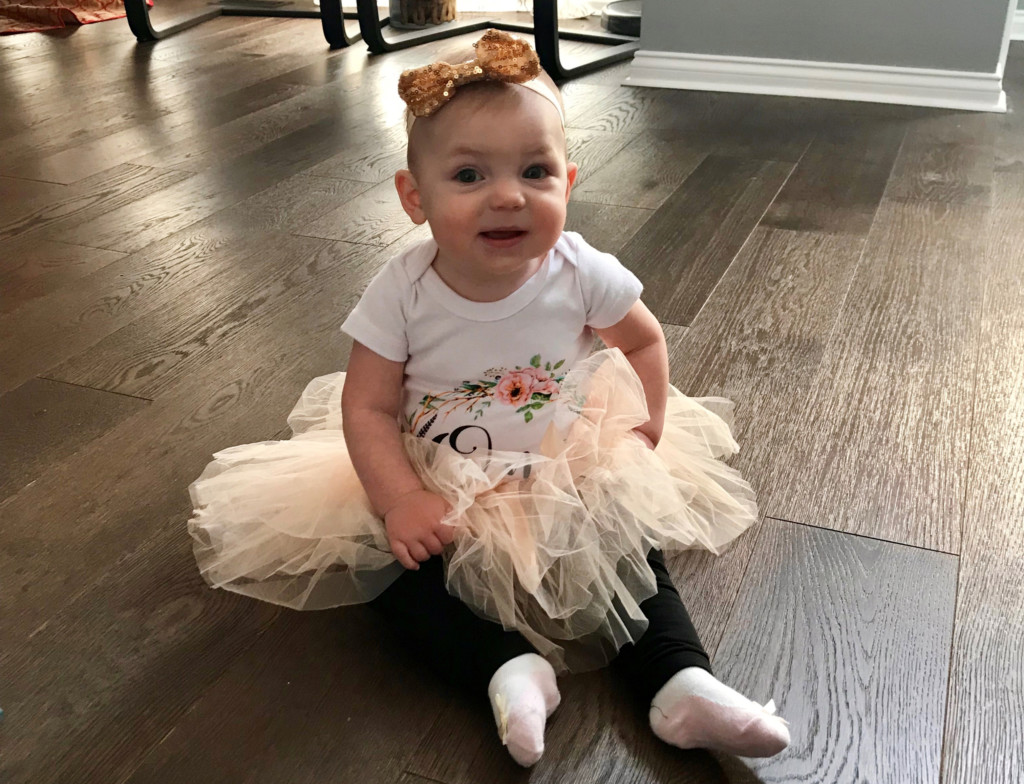 Dear Daughter,
What a year, Little Miss. We made it! It doesn't feel like that long ago that I was holding you in your nursery at just one week old. I snuck away from visitors to nurse and have a moment – just us. Right at 4:58, officially marking one week old, tears ran down my face. I couldn't believe how much you had already grown in seven days, and just how much I had as well. I was now a mom. Your mom. And the weight of that grounded me and gave me wings all at the same time.
I spent a lot of my pregnancy dreaming of all the ways that you would be and become. What would you look like? What personality traits would you take on? What would be your first word (cannot believe my mama's girl said "dada" first, by the way)? On and on. Now that you're here, the answers to most of those questions don't really matter because you are healthy and happy and are way more than I could have dreamed up. But, I do love capturing moments of "that's so [you/me]!" Seeing parts of your dad and myself in you is such a treat. But, what I love most is discovering all the ways that you are utterly and entirely you.
You are a bulldozer. Whatever you've set out to do, make room! You are full of spunk. Squeals and giggles and grunts, oh my! You are affectionate. Kisses, hugs, and snuggles for days (and for everyone and everything). You are funny. Your silliness has filled us with so much to smile about. You are loud. Girl – we hear you. And you push the boundaries. We might have our hands full, but our hearts are equally so.
They ask, "where does the time go?" It moves quickly and slow all at once. It can be fleeting, yet somehow unhurried. One day you were rolling over and the next you were crawling across the room, up the stairs and into whatever new discovery was on the other side of the next milestone hurdle. But the first time I felt you against my chest; the first time you grasped my finger in the hospital bed; the first still moment in the middle of the night; that first smile – that first giggle, coo, taste of food, affectionate squeeze in return – I don't think the world could have moved slower in those moments. I cling on to them so tightly, because I know the rest of it does go by in a blink.
Where does the time go? I know where it's gone.
It's gone to the middle of the night feedings and endless Google searches. It's gone to changed diapers and replayed songs. It's gone to washing bottles and dodging spit up. It's gone to searching for the pacifier and finding new ways to make you smile. It's gone to bathtub splashes and bedtime stories. It's gone to discovering the world anew and savoring each "a-ha" moment. It's gone to letting go and hanging on. It's gone to the hardest goodbyes and the sweetest hellos. It's gone to a year of firsts and endless laughter.
I know where the time has gone. And it's gone. But I so look forward to watching you continue to grow into yourself and fill this world with everything you have filled me up with.
You are so loved,
Mama