"What are you going to name your baby?" This is a question I've asked many of my pregnant clients as they sit in my chair. A common answer is something like, "Oh, we aren't telling anyone until the baby is born." Before I was pregnant with my first, I would wonder to myself, "Why?! I'm not pregnant. It's not like I'm going to steal your name!" That response drove me CRAZY.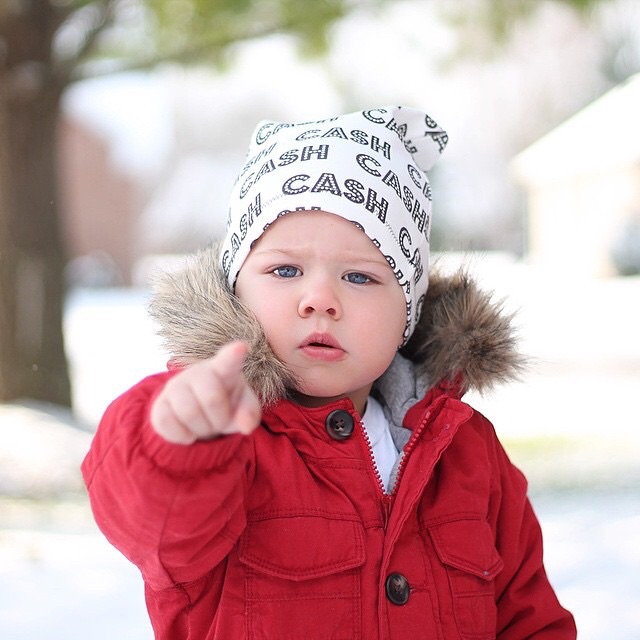 Choosing a name for your child can be quite challenging. There are so many things to consider:
Will kids make fun of this name?
Does this name rhyme with anything that kids could make fun of?
Do his initials spell anything weird?
"How will this name sound as an adult?
And the list goes on. Finally settling on the right name can be both relieving and exciting, so once I became pregnant and we chose the name we knew was right for our son, I was so excited to tell anyone who asked! I loved the name and to me it was perfect – different yet not crazy and slightly uncommon. (Keeping in mind my name is Ashleigh and my husband is Chris, we wanted something less common.)
So, it was my turn to to answer the question:
"What are you going to name him?"
We were always excited to respond, "We're going to name him Cash!"
While some feedback we received was positive, a lot of responses left me discouraged. I received comments such as:
"Ohhhhh…" Saying this while they nod there head yes with a slight smile and eyebrows lifted, I could tell they didn't like it.
"I'm not a huge fan, but maybe when I see him I'll like it." Umm, ok. Thanks!
"Oh, you mean like money?" Uh, I guess so?
"That's so funny! Are you going to name your next one check??" You know what? That's exactly what I was thinking! How clever!
"You must be huge Jonny Cash fans, right?" Not really….
"Oh my gosh, that's my dogs name!" Oh that's awesome! I hope he's as cute as your dog!
"Are you sure? You know he'll have that name forever!" Really? I wasn't aware of that!
Or my favorite, "How about ___ (fill in the blank with a different name)?" So you're suggesting a whole new name for my child? Thanks. Haha.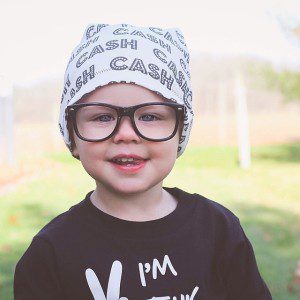 The list goes on and on. I grew tired of hearing this unwanted feedback. It was my child and it was a name I loved, but I started to second guess my choice. I eventually stopped telling people and when he was born he received the name Cash Conrad Ferguson. I couldn't be more happy with it and it fits him perfectly.
Now nearly full term with my second son, my response is different when anyone asks "What are you going to name him?" I now answer with what used to drive me crazy- "We aren't telling anyone until the baby is born," or something like, "We don't know yet. I've been so distracted with taking care of my two-year-old that I haven't had much time to think about it!"
Just to confirm, we still do not know the name for sure, but we don't want to share the few choices we have – I'm not interested in hearing the feedback and I now understand why some people keep their child's name a secret. So, for the friends and family wondering, approximately 2 more weeks and this little guy's name will be revealed! And it will be awesome.