About a month before my due date with my second child, I decided that this time around I was going to make freezer meals. In preparation of becoming a family of four, I knew it would be up to me to make sure we all ate normally, even if we weren't all sleeping normally. I called up a couple of girlfriends to enlist their help; being eight months pregnant at the time, I needed all the help I could get.
The following is a rundown of the recipes I used, the grocery list, and some helpful tips.
I used five different recipes (the family favorites in our house). All these meals can be prepared in the crock-pot, oven, or stove top, depending on how long you plan to freeze and thaw them.
VEGETABLE SOUP
First up is vegetable soup. I really like soup because you can heat it up, and everyone gets to eat their fill without spending an arm and a leg.
1 can of broth (any kind really works, I used chicken)
12 oz. Zesty V8 Juice
1 cup of water
1 large potato, peeled and diced
2 carrots, sliced
2 ribs of celery, diced
1 can diced tomatoes, drained
1 can cut green beans, drained
1 can whole kernel sweet corn, drained
2 bay leaves
salt & pepper to taste
Combine all the ingredients into a large freezer bag. Ensure that you can lay your meals flat, as soup will expand in the freezer. Keeping it near the middle will ensure it freezes flat. When you're ready to serve, thaw and heat your soup on the stove or on low in the crock-pot for two hours.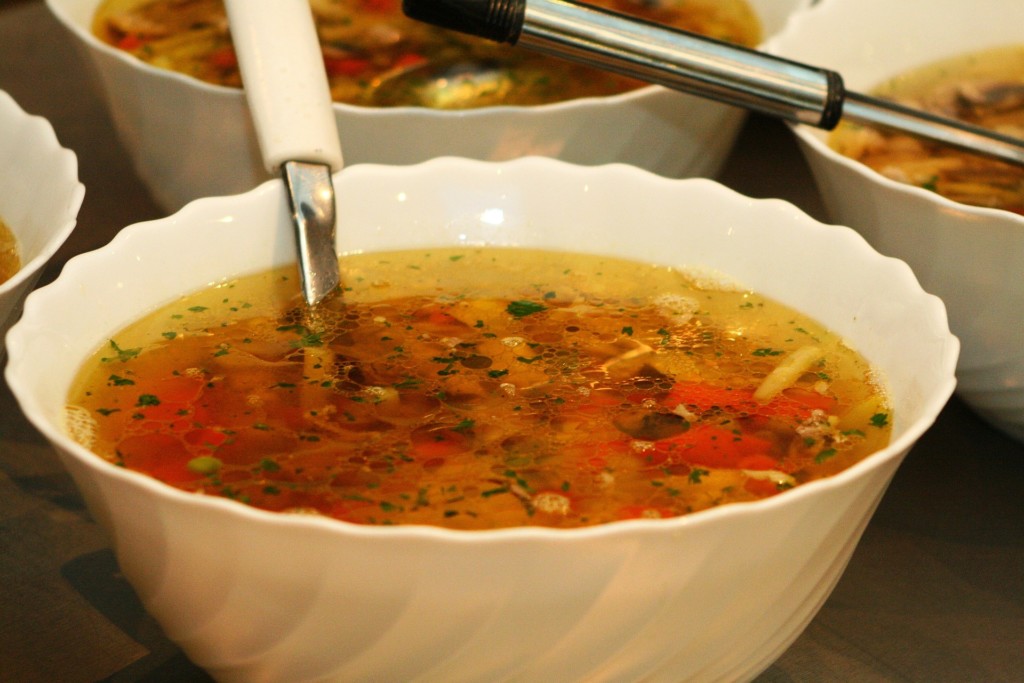 BOILERMAKER CHILI
The next recipe takes a little more prep than the first, but it's easy to divide and store once you've cooked all of your meat. Boilermaker Chili  is amazing, and the only change I made for storing this recipe was to cook and drain my meat first; then I added the ingredients to the freezer bags. This recipe got me 3 1/2 freezer meals, and it was so tasty. We pulled these all out and made them one after the other. After siting in the refrigerator overnight, I threw each one in our crock-pot for around six hours.
BEEF STEW
Our family loves red meat, and when I informed my husband that I wouldn't be able to freeze my meatloaf he loves so much, he opted for beef stew, another favorite of his. I doubled my normal recipe, cooked the meat first, and the stored the rest.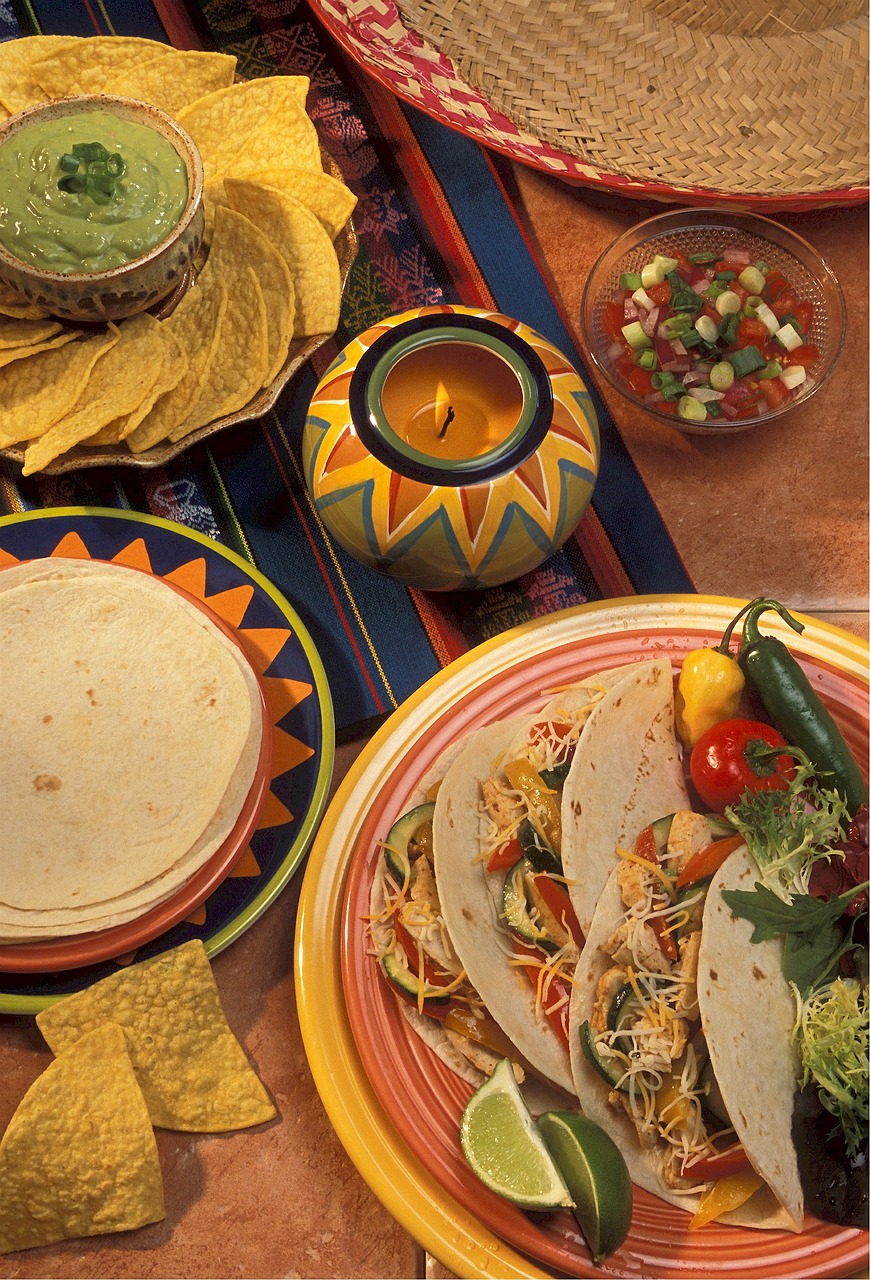 CROCK-POT CHICKEN TACOS
3 lbs frozen chicken breast
16 oz. salsa
2 cans of black beans, drained
2 Tbl. of taco seasoning
Combine all the ingredients in a freezer bag, and when you're read to cook it, throw it in a crock-pot on low for 8 hours or on high for 4 hours. Serve with tortillas, sour cream, cheese, and any other fixings you enjoy.
This one is my son's favorite, crock-pot chicken tacos. They are so flavorful and simple.
CHICKEN AND BISCUITS 
1 can chicken stock
1 can cream of chicken
1 pkg. of cream cheese (8 oz.)
3 lbs. frozen chicken breasts
1 lb. frozen mixed veggies
1 Tbl. basil
salt & pepper to taste
Store all ingredients in a freezer bag. When you're ready to prepare this recipe, thaw it, and then and cook it in the oven at 350-375 (higher for electric, lower for gas) for 45 minutes to one hour. Shred the chicken and top with biscuits. I like to make biscuits, but after I had just had a baby, I used the store bought ones. Bonus: the store bought biscuits cook in my oven at 360 degrees for about 20 minutes, so I put those in halfway through cooking the chicken mixture.
This one is also super easy and my personal favorite of the bunch.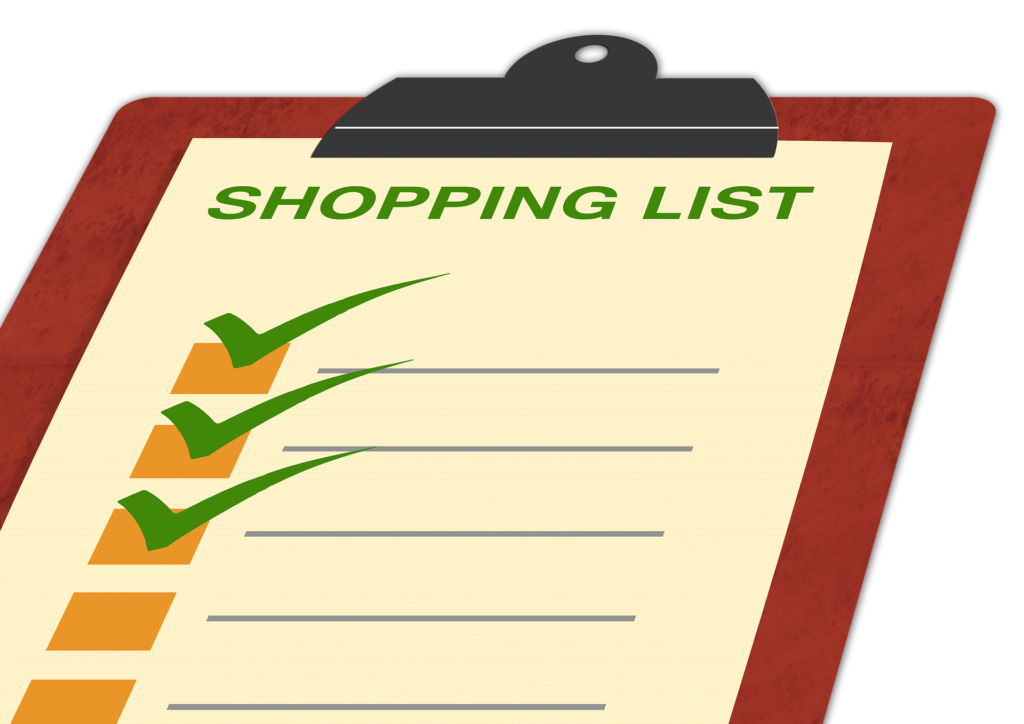 I tripled the following grocery list in order to make three weeks worth of frozen meals. The list I have complied will reflect making each meal once, so you can multiply accordingly if necessary.
Unique Ingredients:
Large Ziplock Freezer Bags
Zesty V8 Juice
Jar of Salsa
Taco Seasoning
Onion Soup Mix
Beer
Marsala Wine (or any red you like)
Bacon Bits
4 Beef Bouillon Cubes
Garlic Clove
2 Bell Peppers
2 Hot Peppers
3 Onions
3 lbs. Potatoes
1 lb. Frozen Mixed Veggies
6 lbs. Frozen Chicken Breasts
2 lbs. Stew Beef
1 lb. Italian Sausage
2 lbs. Chuck Roast
1 pkg. Cream Cheese
8 Large Carrots
4 Celery Stalks
Cheddar Cheese
Cans:
Broth: 3 chicken, 3 beef
7 diced tomatoes
1 tomato paste
1 whole peeled tomatoes
2 cut green beans
2 whole kernel sweet worn
1 Cream of Chicken
2 black beans
3 mild chili beans
1 ranch style chili beans
Assumed On Hand:
Basil
Water
Olive Oil
Flour
Paprika
Cornstarch
Season Salt
Sugar
Hot Sauce
Worcestershire Sauce
Black Pepper
Salt
Cumin
Oregano
Chili Powder
Cayenne Pepper
All meals should be thawed in the fridge 8-12 hours before cooking/reheating, and I only do this on the bottom of my fridge, in a glass baking dish, just in case the bag didn't get sealed all the way.
Whether you have a new baby or you work full-time, storing freezer meals can help reduce a grocery bill and conserve time and energy you'd rather spend elsewhere.