Ahhh New Year's Day. It sneaks up on us every year. And on January 1st I try my hardest to say I am going to make a different resolution to read more books, be a more positive person or even cook dinner more often. However, in the back of my head, I am always privately saying, "I would like to be healthy and get fit in 2019." If you're like me, you are always looking for the best way to workout without watching the minutes tick by. While I do enjoy a good run, something new and different is best for me to really enjoy breaking a sweat. So, in an effort to find the right fit for you, I've tried out eight entirely different workouts that might be your ticket to a healthy 2019!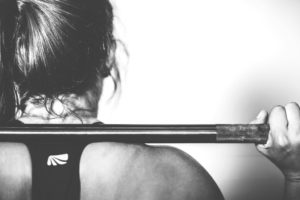 If you are like me, you need to break a sweat to feel the burn during a workout. Look no further than Shred 415. Full disclosure, this has been my studio of choice for well over a year, but I am confident Shred can whip you into shape no matter your fitness level. The format is four 15-minute intervals, thus the name. Fifteen on the treadmill followed by 15 on the floor with weights and/or HIIT training, rinse and repeat. Believe me, the instructors are great, and I can safely say this fitness studio's biggest negative is there is only one location! Every class is different, and I love challenging myself with new goals each and every time. They offer a new "shredder" package for $135 unlimited for one month, so just do it! (Childcare available.)
Talk about a good sweat…Hot Room Yoga has you covered. This studio offers several different types of hot yoga classes in studios both downtown and the northside. After only a few classes, I found my flexibility increasing already! I loved the way I felt after completing a sweat sesh at the Hot Room and found their classes were a nice way to shut out the outside world and focus on my overall wellness. If you don't like to sweat, I would stay away from these classes, but I think you will find the benefits outweigh a little perspiration! They offer a $39 unlimited intro month for first timers, so don't wait to test it out.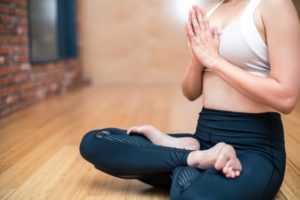 Another single studio location that is blowing up in popularity, F3 is the perfect place to find everything you need for a new you in 2019. Offering classes ranging from TRX, spinning, yoga and personal training, F3 has it all. The variety is unreal. One minute you might be cycling your heart out on the bikes and the next, running circles around the building. They also offer childcare and have a ton of great staff members available for 1 on 1 or 2 on 1 personal training sessions for those looking for a more individualized workout. They offer a new member experience for $99 for 30 days, including unlimited group classes and a health assessment with staff. Additionally, they just teased a video about their new at home workout program they are launching in 2019…now you really have no excuse.
Someone asked me to explain Solid Core to them the other day, and I said, "pilates, but on steroids." The Solid Core class is an intense 50 min class that will kick your booty with planks, lunges, and crunches on a moving platform nicknamed "Sweatlana." It's a slow burn that will leave you feeling like you can walk or lift your arms the next day. It was a little confusing for this beginner, but I caught on quickly. I encourage all first-timers to come in with a sense of humor, but a desire to feel the burn! Coach Mitch at the Clay Terrace studio was recently named Solid Core's coach of the year and in the words of a fellow Indy Mom's Blog contributor, his classes "hurt like a Mitch." Solid Core offers a new client package including two classes for $34.
If you love a little friendly competition, this workout is for you. Orange Theory offers a ton of locations across the city and burbs, making it a very popular option for getting healthy and fit here locally. Participants spend time on the treadmill, rowing machine, and floor during this three-part class. Each class is different with times on each machine varying, but the gist is the same. Your goal is to spend at least 12 minutes of your workout in the "orange zone." How? Well, each participant wears a heart rate monitor that is hooked up to the OT system for constant monitoring during the workout. Throughout the class, you can see what zone you are in and evaluate if you need to up your speed or level to get you where you need to be! Newbies are welcome to try a free class at one of their 7 studios (2 more on the way) around central Indiana.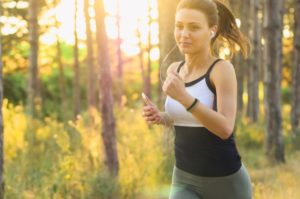 People always ask what the best way to get your body back after having a baby is. While I still believe in cardio and diet are key to feeling healthy and fit post-pregnancy, Pilates seems to be the perfect solution to tighten up those hard to reach places. Similar to Solid Core, reformer Pilates is a great workout on a moving sled machine (reformer). I did several private sessions at Reforming Indy and loved learning about the workout from some of their great instructors. I've now moved on to their small group classes and love weaving them into my workouts when I need a good stretch and want to work on strength without a huge cardio sweat session. I leave feeling stronger and more fit after each class. With studios in Fishers and Carmel, new members can take an initial private session for $39.
Embrace the shake. That's what you will leave hearing in your head. This low impact workout will have you understanding why those ballerinas are so darn healthy and fit! Designed to tone and lengthen muscles without the bulk, most classes run 45-50 minutes. You will work with the bar, on the floor with the Pilates ball and sometimes just your own body weight to achieve your desired results. With five studios around the city and one more coming soon, there are plenty of options for our Indy moms! Also worth noting, there are a ton of similar studios locally as well including the Daily Method, The Bar Method, and The Barre Code among others to help you on your way towards a healthier you.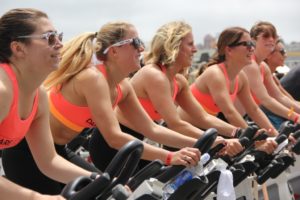 If you're looking to get healthy and fit on two wheels, Cyclebar is for you. This is a high-energy indoor cycling boutique is fun for anyone at any fitness level. Each class is curated by your CycleStar Instructor to allow you to ride to the beat of the music and lighting while seeing your stats on the screens to look at your progress. You receive an email after class with all of your "CycleStats" to know where you placed, calories burned and a link to the playlist from your instructor. It takes a little while to get used to the seat for newbies, but well worth it for this excellent calorie burn. This class makes getting fit fun! Before coming to class, you can reserve your bike via their app and CycleBar provides shoes to you and they will help you clip in and adjust your bike accordingly. Any and all fitness levels are welcome to come rock their ride as this is a low impact but also high-intensity workout.