For couples who have experienced infertility or loss while trying to have a baby, or for same-sex couples that want a biological child of their own, surrogacy may be the answer. If you are seeking a surrogate or are even curious about becoming a surrogate yourself, there is an agency located right here in the Indianapolis area! Family Choice Surrogacy wants to help. We recently spoke with Leah Potter, Founder and Program Director, and Kristie Thielka, Surrogate Coordinator, about the process of becoming a surrogate as well as working with a surrogate to grow your family.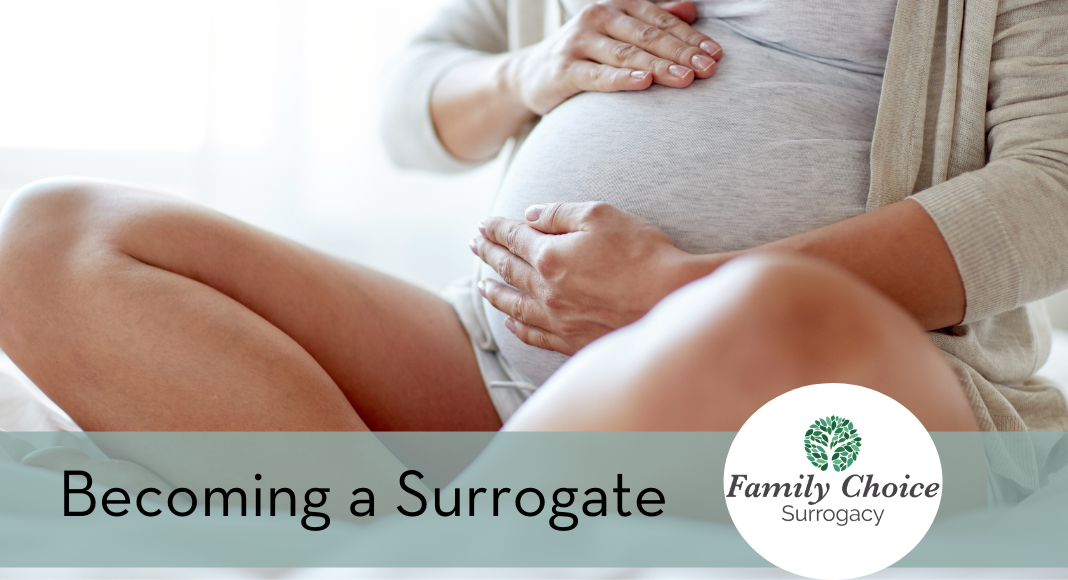 ---
Share a bit about Family Choice Surrogacy and how you started the agency.
Family Choice Surrogacy is a gestational surrogacy agency located in Indiana. They are a small, intimate agency with knowledgeable and responsive staff completely focused on providing the best service in the industry. Potter's passion for helping families realize their dream of parenthood, sparked by her own infertility experience, inspired her to create an agency that demonstrates a caring, personalized approach to facilitating each surrogacy journey.
Why would a woman choose to become a surrogate?
A woman would choose to become a surrogate because she wants to share the love she has for her children with another family who is unable to do so. "These women have experienced healthy pregnancies, they are the women who often will say 'I just loved being pregnant,'" says Thielka. "They are often done building their own family, but maybe they're not done with the desire to be pregnant." Thielka elaborates by saying there is financial compensation for becoming a surrogate. But for a majority of women considering becoming a surrogate, financial compensation is a secondary motivation. The primary motivation expressed for becoming a surrogate was the desire to help others experience the same love and joy they experienced as parents.
Can you explain what are the basic requirements to become a surrogate?
Most importantly, a surrogate has to have had at least one previous healthy pregnancy and delivery. Surrogates also must maintain a healthy and stable lifestyle, be a nonsmoker, and abstain from alcohol and the use of recreational drugs. The minimum required age is 21 and the typical cutoff point is around 40-45, with approval from a reproductive endocrinologist doctor, says Thielka. FCS also asks that you are financially stable and have reliable transportation. You can see the full list of requirements here.
Some families may be worried that the surrogate will become attached to the baby. Won't the surrogate want to keep the baby? Can she keep the baby?
That's probably one of the most frequently asked questions about the surrogacy journey. FCS recognizes the surrogacy journey isn't for everyone because of these potential issues. Therefore, the FCS surrogate qualification process includes a psychological evaluation to ensure potential surrogates are emotionally prepared for the journey. "Minimizing those types of risks is in everyone's best interest and we are careful with our qualification process to ensure that happens," Potter says. She continues by saying the surrogate mission and goal of delivering a baby for the intended parents is communicated very early in the surrogacy qualification process. As discussed previously, the typical primary motivation of a potential surrogate is a desire to help others and enjoy pregnancy, not to add more children to her own family. Also, the surrogate has no biological connection to the baby and there are legal processes involved, establishing the parents' legal rights to the child.
How can someone get started with the surrogacy process?
"Do a lot of research. Surrogacy is literally life-changing for everyone involved," says Potter. "Educated surrogates who fully understand what they are undertaking will have a better experience overall and be more likely to achieve the full satisfaction of bringing joy into the world for their parent partners." Visit the FCS website to learn more or you can book a free consultation on their Facebook page.
Check out the full video interview and learn more about Family Choice Surrogacy:
About Family Choice Surrogacy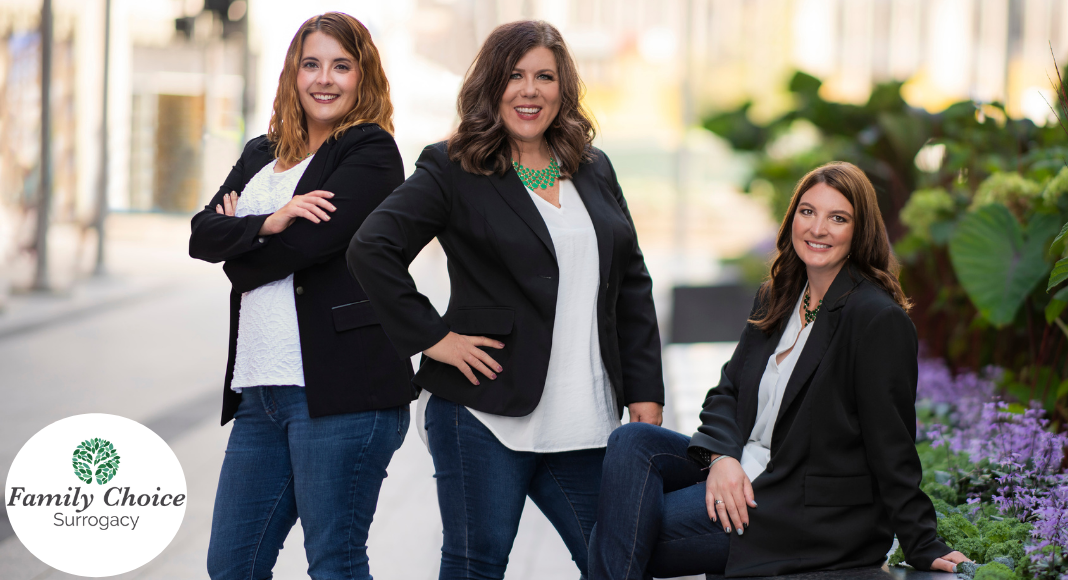 Family Choice Surrogacy is an Indiana surrogacy agency, distinguishing themselves in personal touch and understanding, experience, and international expertise. With over fifteen years of experience, they have accepted surrogates across the country and have worked with clients from over 20 countries. Family Choice ensures that Intended Parents and Surrogates are as prepared as possible and offers an unmatched level of insight and support to the parties. To learn more, visit their website at familychoicesurrogacy.com.