The dreaded day arrived again. That day when you wake up to the perfect, crisp, fall morning, and while you are dreaming about your pumpkin spice latte, you know what's ahead. For our family, it's been this way since Andrew could talk really. The kid hates pants. Mostly, jeans or "non-fast pants", but this year it seems that all pants are included in the boycott. It's too cold for shorts. I'm sorry, super-fast shorts, because let's face it, getting him in khaki or jean shorts is a task as well. But as the calendar rolls into the middle of fall, the time has come for cooler temps and added layers, and all I can say is, "for the love of God kid, put on some pants."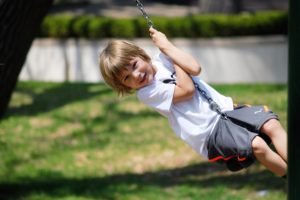 Like I said before, it's been this way for a while now. Meltdown after meltdown, it's always the same complaint. "But those aren't super-fast." Not sure where my son got this "fast" mentality, but his dad does run a pretty quick mile. At any rate, we have gone to the ends of the earth to fix this problem only to face it again and again. I have every type of pant out there. Believe me, my wallet will tell you. But it is useless.
His teacher, god bless her, told us to bring him in shorts, and once they go outside that first brutally cold day, he will realize what's up. I love that woman. But its more than that. When I had Andrew, I remember people saying, oh boys' clothes aren't that great. Girl's clothes are where it's at. Ok, I get it. I have had a blast buying ruffles and bows for my goddaughter and friend's daughters. But I made it my mission to always find cute boys' clothing. Corduroy pants with printed hems, cardigans that just scream hipster, great boots for him to rock on a cold day. I have it all, but alas, Andrew won't touch it.
I write this as we are mere hours away from our fall family photos. I have gone through his closet and carefully selected several outfits daydreaming about what it may take to get Andrew to put it on without backhanding me in the process. (I'm kidding, of course, it would be far worse.) However, I'm realistic. It will likely take candy, the promise of a couple Paw Patrol episodes and my dignity to get him dressed, pants and all.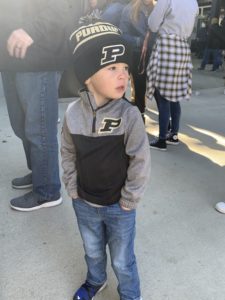 I long for the days when he would wear whatever I wanted, pants included, and wouldn't complain…much. I look at my goddaughter, who wears the cutest dresses each day and doesn't seem to mind an ounce. I also want to hate her mom for the ease of dressing her child, but she is my best friend, so I won't.
I make light of this situation because that's how I deal. My kid loves him some t-shirt and shorts. And while I am going to love my picture-perfect family Christmas card photo, one year, I am going to put us all in our most comfortable outfit. The Schregardus Family Christmas in their natural habitat. Maybe Andrew is on to something. Comfort is key, and I can't wait to see the photographers face when we roll up in leggings (me), pajama pants (dad), and "fast shorts" for Andrew. Happy Holidays from the Schregarduses, the fast clothes family.