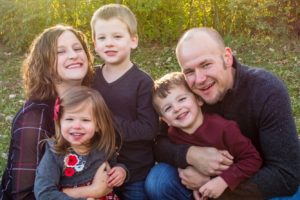 November is Epilepsy Awareness Month. Last year, I had the privilege of joining the Indianapolis Moms Blog as a contributor. The call-out for new voices came, and I knew that I wanted to write a piece for Epilepsy Awareness Month. Writing my piece "Epilepsy: Three Toddler's and One Mom's Perspective" has been one of the most cathartic healing opportunities of my life. My family mattered. Our story mattered. My voice became my children's voice. I became their advocate. Over the last year, Indiana became one of four states that have Seizure Safe School legislation, and I meet some amazing people through that advocacy work. I am certainly proud to be a Hoosier and a mom to three wonderful children who all are at different stages of their epilepsy journey (my 6-year-old is discharged as a patient; my 5-year-old went from 50+ seizures a day to being one-year seizure-free and my 3-year-old had a seizure on 10/26/19). In honor of Epilepsy Awareness Month, all my topics and ideas kept coming back to healing. Healing the pain, silence, and facelessness of epilepsy. These are some of "The Faces of Epilepsy."
Liam's Story
By Emily Englert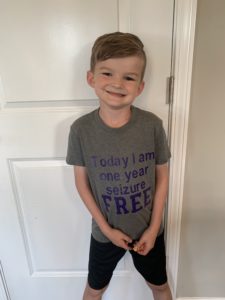 Our family's journey with epilepsy began in February 2018 when our concerns for our son, Liam, were realized through an abnormal EEG. Liam was diagnosed with complex partial seizures, which are often hard to capture in the moment but are verified through postictal symptoms—lethargy, inability to walk or speak, loss of memory from the seizure. He was immediately put on Keppra and thus began our battle. Unfortunately, Keppra did not work for Liam, and we struggled to find the right medication and dose for six months. This process was frustrating for us as parents but also for our son. I will never forget the day Liam told me, "Mommy, my brain feels crazy, and I can't make it stop." My heart has never hurt as much as it did at that moment.
Many people don't realize that epilepsy is often accompanied by other diagnoses, which turned out to be the case for Liam. In the past year, Liam has also been diagnosed with ADHD, anxiety, executive dysfunction disorder, and sensory processing disorder. When your child is diagnosed with epilepsy, as well as these other things, you begin to mourn the loss of your plans for your child, how you saw their childhood being mapped out. I didn't envision my child ever being in weekly therapy, having an IEP, or changing schools to best meet his needs. At the beginning of our journey, we committed to two things: always seeking what is best for our son by listening to what doctors advised and using our struggles as a platform to help others. Epilepsy is anything but an easy journey, but we have also discovered profound joys and opportunities we wouldn't have otherwise been afforded. On September 5th, Liam celebrated one year seizure-free. There was a time we never thought we would reach that milestone, but thanks to an incredible team of doctors, we are there, and we look forward to celebrating many more years being seizure-free.
Caleb's Story
By Kelly Dick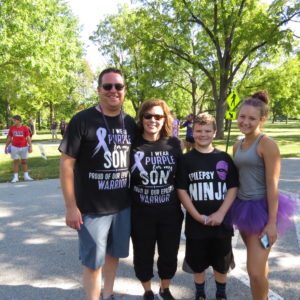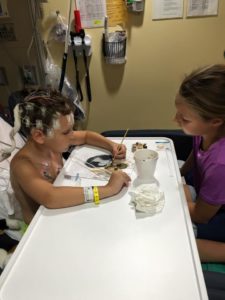 Caleb was diagnosed with epilepsy at 5 years old. During his fight against epilepsy, he has gone through several different medications, hospital stays, MRIs, PET scans, a MEG scan, EEGs, VEEGs, SEEG brain surgery, ketogenic diet, and missed most of his 1st and 2nd grade due to the number of seizures. Caleb has also been diagnosed with generalized anxiety, which often goes hand and hand with epilepsy. Caleb is now 11 years old and is in the 5th grade. He enjoys art therapy, CCK Camp, and support given through the Epilepsy Foundation of Indiana. Without the funds raised for the Epilepsy Foundation, Caleb would not be given these opportunities, and our family would not be given the support we need. The Epilepsy Foundation allowed us to connect with others who are also in this fight and helped us discover other avenues into getting Caleb's seizures under control. Caleb has gone from having upwards to 20 seizures a day to being seizure-free for the past 8 months!
Bettyjo's story
By Bettyjo Bouchey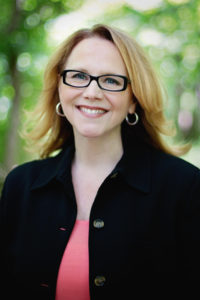 When my son had his first seizure at 10 years old, not only was I worried, I was confused. All of a sudden, terms were being thrown my way and many of them were things I had never heard of before. I recalled from high school health class what a grand mal seizure was, but I did not understand what it actually was or what the implications were for my son when he started having them. Most of all, I did not understand what our pediatric neurologist told me when he looked at the results of my son's EEG. He told me that my son had a 90% chance of having another seizure if he did not take medicine to control them.
Wait, what?
Fast forward a few years and tons and tons of research, I understand it all now, but the message is clear to me: we do not educate the public enough about epilepsy.
We don't tell people about the differences between grand mal (now known as tonic-clonic seizures), and partial seizures, or absence ones (let alone all the other types). We don't tell people that the best thing you can do for someone having a seizure is to turn them on their side and keep them comfortable. We also don't tell people that if a seizure reaches 5 minutes, it is time to call 911, but likely not before. And, we sure don't tell people what a seizure looks like.
My son's seizures are SCARY, and I would not wish it on any other mom to watch. Waiting for your child to breathe is the most utterly horrible fate I could wish on a parent and for nearly a year, I lived it over and again.
My message?
Let's talk about epilepsy, let's educate the public, ourselves, and our kids. Let's make sure no other mother hears those words and wonders what it all means.
If you want to learn more about Epilepsy, please check out the Epilepsy Foundation of Indiana and Briezy's Bunch.