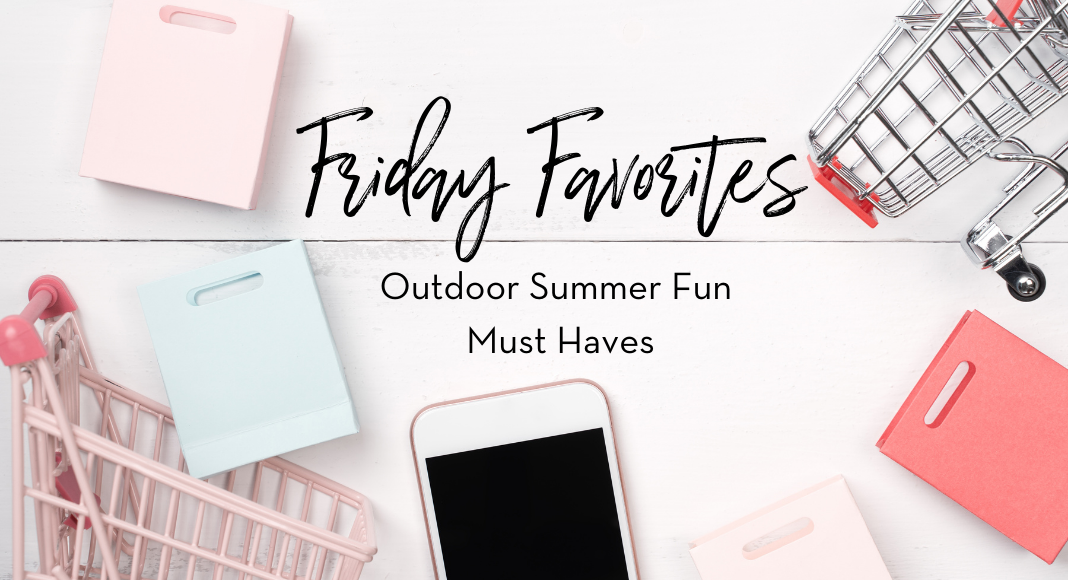 We are officially nearing the end of the school year – and a very weird one at that! But bring on the warm weather and sunshine because summer here we come! I am all about getting my kids outside during the summer. When we aren't at the pool or splash pad, we are outside finding something to do. Here are four outside summer fun must haves that your family will truly enjoy!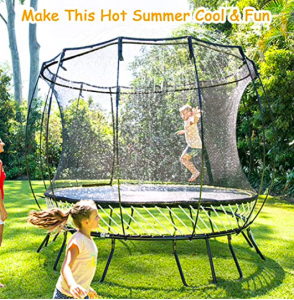 If your family has a trampoline, I can't recommend this sprinkler enough! It's super easy to set up around the trampoline and then hook it up to your hose. It makes for tons of fun and our kids have a blast jumping in the water on trampoline!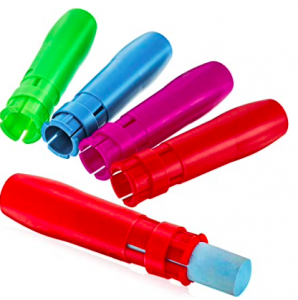 I LOVE these holders! You can easily slip a piece of chalk into it and your kids can color – no messy hands or scraping them on the driveway either. My kids love to draw with chalk and these holders have made it so much easier for them too!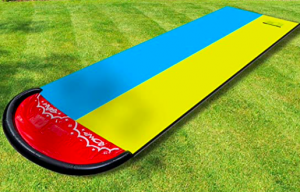 What is summer without the classic Slip N' Slide? The one is our favorite because it is longer and wider. We also add another sprinkler to the side for additional water fun. I will be honest though that if your kids are as rough as mine, this may not last more than one summer but it's worth it for the laughs you will all have together!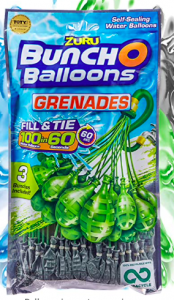 Our kids go through hundreds of these every summer – so stock up on the water balloons now! The best part about these is that you hook them up to your hose spout, turn on the water and then shake them into the cooler or basket. It takes less than a minute and your fingers don't get tired from tying 100 little water balloons!
Alright summer, we are ready for you! What are some of your outdoor summer fun must haves for your family?