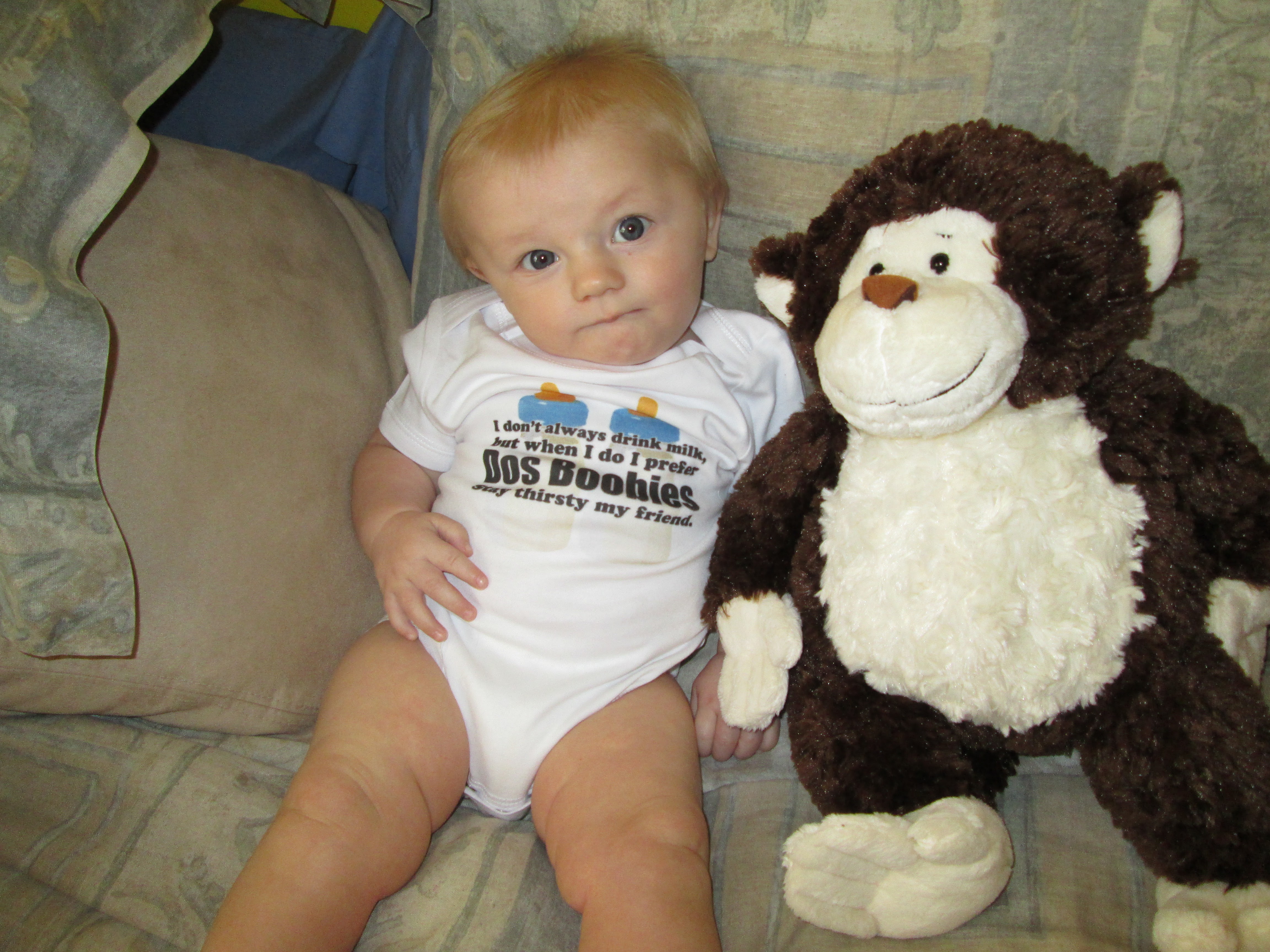 Every time I have to update my son's closet, I can't help but get a little teary-eyed. I know this sounds ridiculous, but when I see how he has outgrown some of the cutest clothes that I watched him grow up in, it makes my heart drop a little! Sigh. But it's all a part of this motherhood journey, right?
He's 6 now, but I still remember when at first it was the cutie baby stuff that he outgrew that pulled at my heartstrings. You know what I'm talking about: The adorable itty bitty onesies with the monkey on the butt, or the roaring tiger with a heart on the front that says, "Mommy's little heartbreaker." Because I had nursed him for a year, my favorite was the onesie that said, "I love boobies." It always made me giggle! Then it didn't seem much later that the 2T clothing was at its end. I'm pretty sure my son basically skipped over 4T and went right into 5T. And the changes continued. It was a seemingly incessant growth spurt windstorm, and this mama had to embrace the change each and every time.
My sister has two sons that are a little older than my boy, so I have been fortunate to receive a lot of hand-me-downs from her over the years. It seemed like every time I saw her, she had a big bag (or six) of clothing and toys waiting for me. What a blessing! While my son would squeal and excitedly explore the new toys, I would take the clothing items out and organize them according to size. They all looked SO big, and although I was grateful to have them, it was more about getting them washed, folded and organized for the future. They were just so, well, big to me at the time.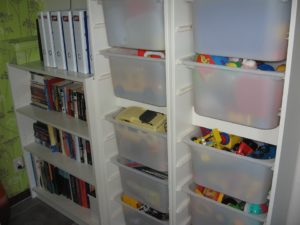 But each season as I go through his closet, I'm now replacing the clothes he outgrew with those pieces that used to look huge to me. Eek! So when he actually fits into these clothes now, it jars me to the core a little; it reminds me of how fast he is growing. Waaaaahhhhh!
Watching him get on the bus and wave at me as it drives away each day has not gotten any easier, but I know it will eventually. And hopefully so will watching him outgrow all of these clothes, clothes that once looked so big, but now look so incredibly small.
So, there is the tale of a mama, her boy, and his closet. Something as simple as updating his wardrobe prompts me to think, where did the time go? It is bittersweet. My baby is growing up, and although he is so stinking happy (which makes my heart burst), I ache for more time! It's not always easy to accept how fast time flies, but I have to keep embracing the change because that is motherhood. As moms, we will never stop caring, we will never stop noticing, we will never stop worrying, and we will never stop loving our babies. Cheers to appreciating the past, reveling in the present, and preparing for the future! (Now, please pass the tissues…and another tote for taking all these clothes to Goodwill!)