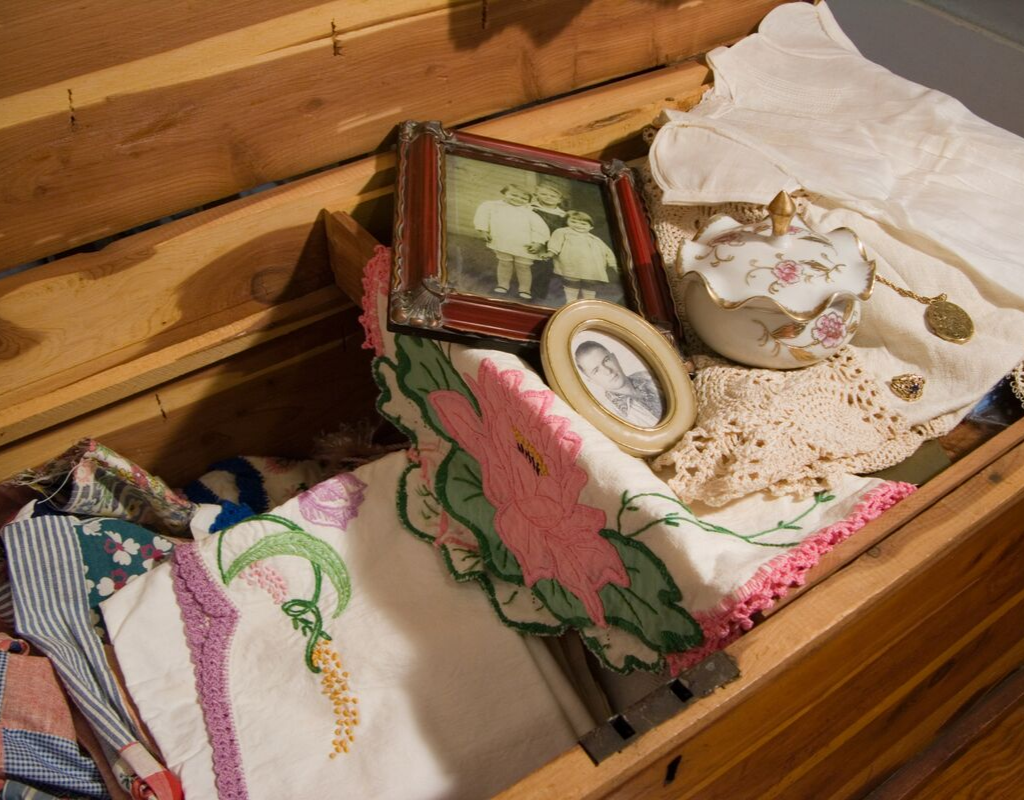 We're all so busy nowadays: working, running kids around, taking care of the house, etc. etc. So many of our memories are documented on our phones or on social media, but those are just moments in time. And those photos are often the "highlights" vs. the simple, everyday things we experience.
In our family, the modern hope chest has become a special way of holding onto and preserving the small memories that really mean the most.
Tradition
The traditional hope chest has become antiquated – where they were once built by fathers for their daughters and filled with things like china and linens that she would have for her household once she was married.
Girls were taught to sew, knit, and embroider, and would keep these items in a hope chest, in preparation for their marriage. The bride's family would also include things like china and linens.
The chest was a symbol of hope for the future and could be passed down to future generations.
What It Means Today for Our Family
My kids are 5 and 2 – and it already feels like time is flying by! We are at a stage where the baby stuff is no longer needed in our house, so it's decision time: what items do we toss, donate, sell, or keep? What things will they appreciate that we held onto as they get older?
My parents had a hope chest for me that I now have in my home. Growing up, I enjoyed looking through it from time to time, and my kids have started to take an interest in going through my childhood mementos that include the outfit I wore home from the hospital, a favorite stuffed animal, report cards, prom photos, and everything in between.
As soon as each of my kids was born, we purchased a memory box for each of them. My hope chest is full – and my kids love the concept of filling theirs up too.
I know that when they are grown, they aren't going to want box after box of every single art project or birthday card – so they'll have one spot that they can access and share their most important childhood memories.
Our System for Less Clutter
I love the hope chest concept for holding on to precious memories, but it's also helped tremendously with making sure the amount of stuff doesn't get overwhelming.
First of all, not all of the paper brought home actually makes it in the house. But for those cute little drawings or something they are particularly excited to show off, it gets hung up on a little clip in the kitchen. Once this gets full, I typically take a photo and toss it so that we have the memory but not the clutter. About 5 pieces a year make it into the hope chest.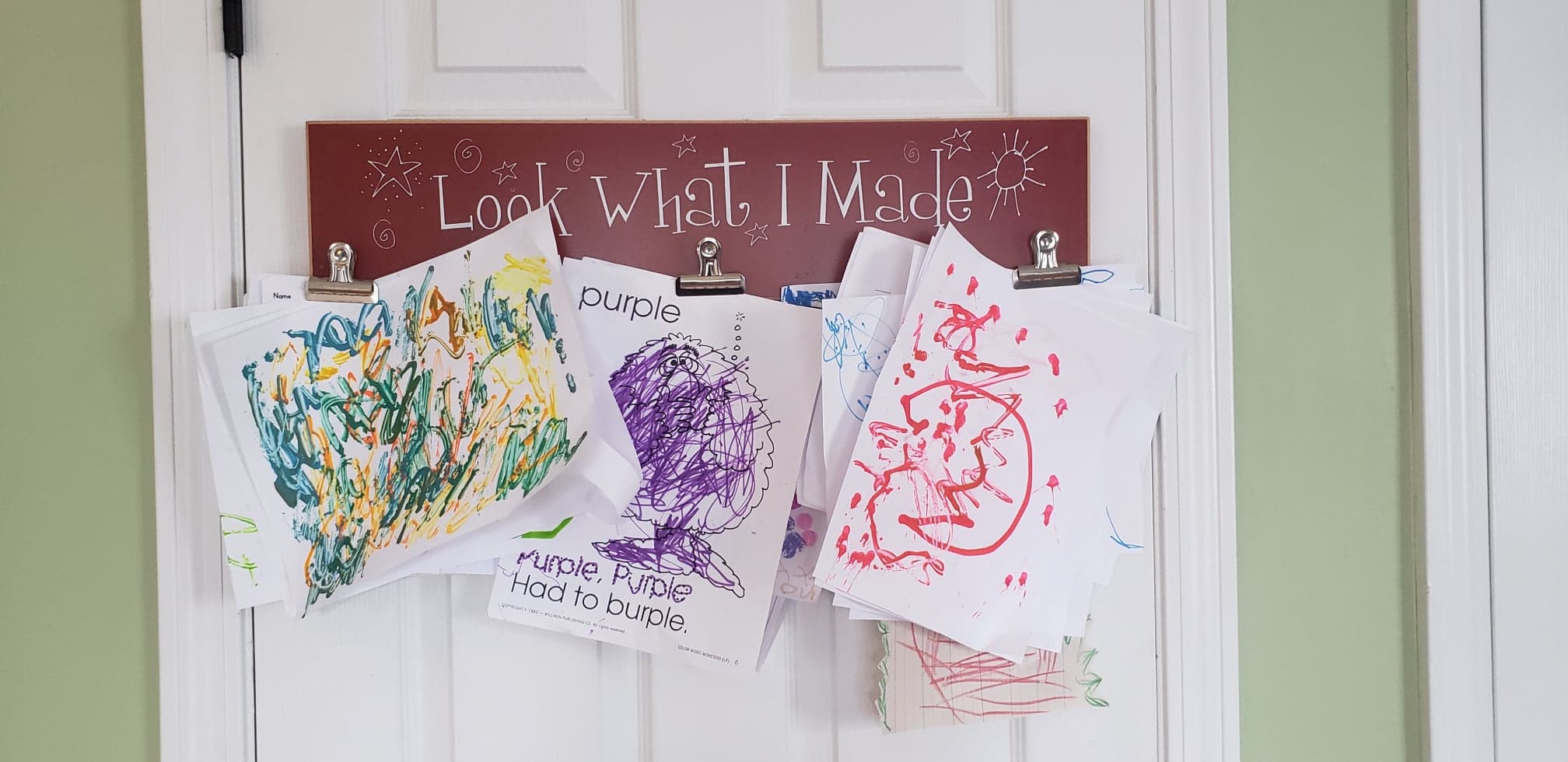 What if the chest gets too full? Setting a limit for what to include and continuing to evaluate which items are most important to hang onto is critical. As I add items, I continually reassess the things in the box and purge the ones that aren't worth holding onto.
Choosing a Hope Chest
Traditionally, they were made from cedar, but they don't have to be. Any type of decorative trunk or box can work. For us, we chose classic designs that will hopefully work as home décor styles evolve over time.
What to Include
You can include whatever you want! Here are a few ideas to get you started.
Baby blankets
Special books
Jewelry
Baptism gown
Favorite stuffed animals
Important school projects
School photos
Handmade items
Trophies
Awards
Ticket stubs
Letters
Birthday cards
Diaries
First tooth
First lock of hair
Postcards
A Few Tips
Include a small file folder to hold papers – it keeps the hope chest tidy and prevents items from getting torn or bent.
Keep your hope chest out in the open, vs. storing it away. We keep one in our family room, which doubles as extra seating, and another in our hallway upstairs. We enjoy them as pieces of furniture, but it also makes it easy to add items as we go, vs. letting them pile up or misplacing something before it gets the chance to be added. It's all about making it a habit!
Write a note with dates and memories for each item. The memory is at the front of your mind now, but you'll be thankful you did it down the road!
I create a photo book each year that gets included in each memory box. I use Shutterfly, but there are plenty of options out there. I love these photo books because they are thin, but I can include literally thousands of photos.
Have you created a hope chest or memory box for members of your family? Any tips to share? I'd love to hear!