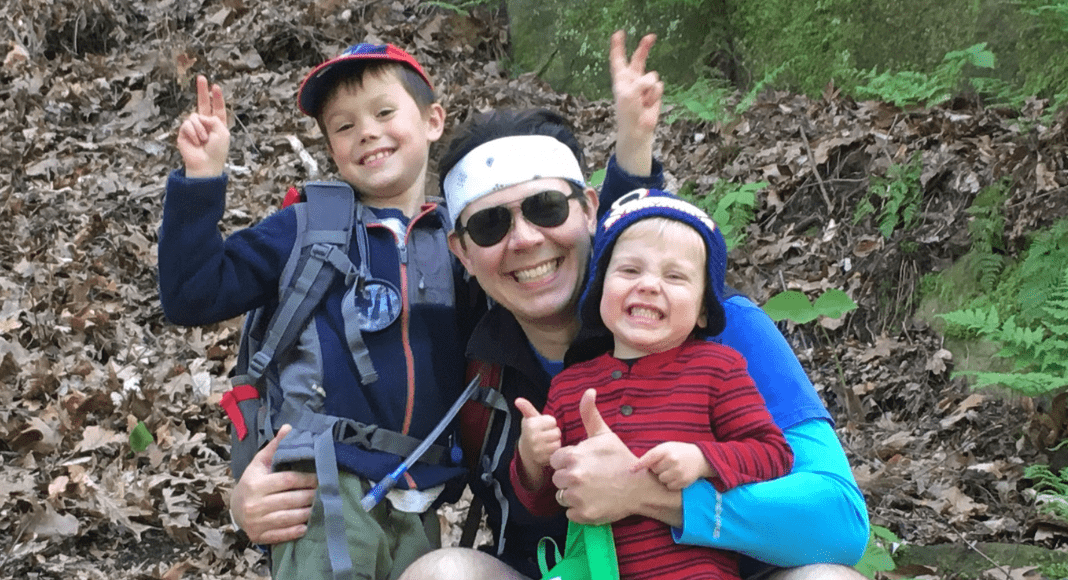 Three years ago, at the start of the pandemic, our family, like many others, went on furlough. We decided to spend each weekend outside, primitive camping. It was during that time that we started a special tradition. We would read stories together, listen to the audiobook on our camping trips and then snuggle up to watch the movie or t.v. series. It was, truly, a COVID silver lining. It brought so much comfort and joy that I didn't want it to end. And it hasn't!
As a parent, I want to share stories with my kids that can carry them through each stage of life. Books serve as a wonderful vehicle for connection and growth, from reading bedtime stories as toddlers to sharing memories during long car rides when they are tweens and beyond. Searching for books to share with the kids can be a daunting task. My kids are four years apart, but beyond that, their interests and ability levels are so different. Finding authors we can read together and grow into as they age is something special.
Today, my family is sharing our list of favorites with you. These authors range in difficulty level so that no matter where your child is on their learning path–they'll have something captivating and inspiring for the entire family to enjoy!
Beautiful Illustrations. Warm and colorful characters.  
Peter Brown

is at the top of our list! We first found Peter Brown with

Mr. Tiger Goes Wild. 

The Illustrations alone are worth picking up any of his books. He has an Imaginative take on the world that encourages critical thinking in ways we haven't experienced with any other author. 

The Wild Robot

series is a favorite for our older reader. 

Kate DiCamillo

Her

Mercy Watson

series will have you laughing out loud. These are great short chapter picture books. Her character development is unmatched.




The Tiger Rising

even inspired my boys to start writing poetry. 

Long

before we had heard of a

Series of Unfortunate Events,

we loved Lemony Snicket's

The Dark,

a collaboration with another favorite, Jon Klassen. Not as dark as his series for older readers, this picture book is relatable and imaginatively illustrated. 
A stroll down memory lane. 
These three authors need no explanation. Our family has been able to enjoy the favorites of my youth. Each of these authors has a formidable lifetime catalog of work, from picture books to adult fiction. 
New to us and worth checking out. 
Jacqueline Woodson

is best known for her memoir

Brown Girl Dreaming

. Her picture books

The Day You Begin

and

The Year We Learned to Fly

are great for your younger ones. 

Neil Gaiman

even has his own

Master Class,

where he teaches you how he conjures up new ideas, convincing characters, and vivid fictional worlds.
Last but not least.
Each of these authors' bodies of work spans the spectrum and entertains readers young and old alike. So whether it's curling up together during storytime or watching the pride glow on your teen's face when an iconic character appears in the latest movie franchise – let these beloved authors bring magic into your home for years to come. And who knows – maybe you'll even find a new favorite book or two yourself along the way.
Happy reading!