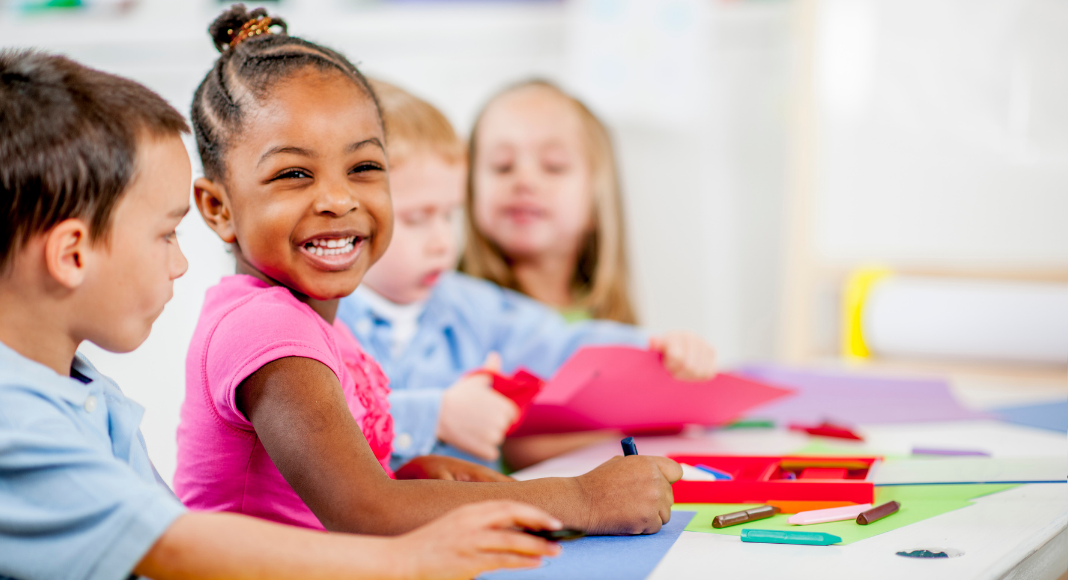 When my son was ready for daycare, I was lucky enough to be starting a brand new job with a higher salary than I was used to, and my new office had a daycare on site. This daycare was on the higher end price-wise, but I was happy to pay the price for the convenience of him being close and for such a high-quality daycare. It was a no-brainer – I didn't even think twice about sending him there (though we did save a bit by having grandparents watch him two days per week, which had its benefits beyond the cost savings!). When I was about to have our second child, though, we decided to move our son to a preschool closer to home because I wouldn't be driving downtown every day while on maternity leave. So, we began our first real search for child care.
Ultimately, I am very happy with where we decided to enroll him. But, it wasn't until after we decided to send our son to preschool and until we searched for daycare for our daughter two years later that I realized all of the benefits that my son's first daycare provided. Looking back, I realized that the premium I was paying was actually worth it. For anyone who may be starting their first daycare or preschool options research, I wanted to share what I've learned in hindsight which were my three overlooked factors (not the usuals like curriculum, proximity to work/home, cost, etc) when choosing child care for my littles.
Annual Calendar
Does the center run on a school calendar, or are they year-round? I didn't realize how lucky I had it at my son's first daycare when they were only closed when my office was closed! I didn't need to worry about finding care over spring break, teacher in-service days, or even summer break (by the way, for those that haven't experienced it many summer camps are WEEKLY. That means you must piecemeal together an entire summer based on what camp your child will go to each week. No, thank you!). 
Schedule
What are the hours the daycare is open and available for drop-off and pick-up? At my son's daycare, I could drop him off as early as seven in the morning (let's be honest, we usually rolled in around nine) and could pick him up as late as six (I could get a workout in before getting him. Those were the days). Some child care is more like a school day and runs from about eight or nine in the morning until three in the afternoon. Be sure to look out for that, and my personal advice would be to pay a bit extra to sign up for the more extended day if it is an option (even if you don't plan on using it every day).
Lunch and Snacks
Does the school provide lunch or snacks, or do you need to pack these items daily? It seems like a simple thing to do to save on costs, but I *wish* I could outsource this task again! It doesn't take that long (maybe 20 minutes) each evening, but my time spent packing each day plus washing all the containers and doing the extra grocery shopping could definitely be spent on something better. At that magical daycare that my son first attended, they provided not only a hot lunch but also all of the snacks each day. I've found that childcare sites vary with what they will provide, as my daughter's daycare provides snacks and milk, but I need to send in lunch each day, so don't be afraid to ask!
I am not suggesting that any of these three factors be your primary goal for finding the right childcare for your family, but I hope to share what I've learned so that you can at least keep these points in mind as you're making your decision. And, if you need help finding preschool options in and around Indianapolis, check out the Indianapolis Moms Guide to Indianapolis Area Preschools!