We have reached the most glorious time of the year – consistently warm weather! Well, hopefully. For years I have (only somewhat jokingly) considered myself part plant. I need sunlight and warmth to thrive. I'm personally more happy and energetic when I can spend as much time as possible outside. So, naturally, I try to get my kids out whenever I can. While it's generally not a struggle to get everyone out the door, it's nice having some tricks up my sleeve to keep things exciting for those days the preschooler would rather sit on the couch and watch another episode of Wild Kratts. The great news is spicing things up doesn't have to be complicated! Here are a few ideas for easy warm-weather activities that have been a huge hit when we are in a rut.
Water Table Doll Bath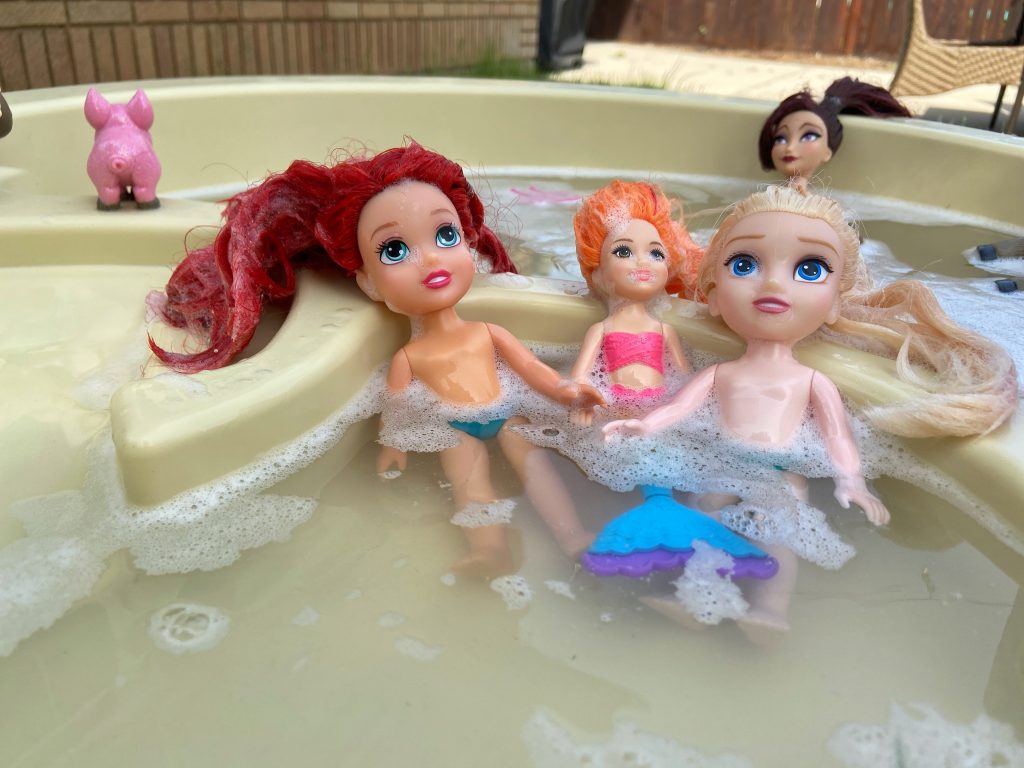 The water table is a staple in our house once the weather gets warm. Our typical cups and floaty toys alone can lead to hours of fun, but sometimes we need to mix it up. One easy solution – add soap. Kids love bubbles! We all know bubbles in the air are a huge hit, but why not bubbles in the water?
If you don't have a water table, no worries – any big bucket, container, or little pool will work. We used Johnson & Johnson baby soap and bubble bath because I was afraid of ruining the fun with soapy tears. If you are braver than me or have bigger kids, things could get sudsier with dish soap! We saved an old empty bath soap dispenser and filled it with water for the kids to squirt themselves (to avoid using up ALL our soap!). Throw in some old washcloths or sponges for scrubbing.
Other fun additions: Add toy animals to the bath if you don't have dolls or if you don't want to ruin their hair. A car wash with toy cars is another winner.
Paint with Water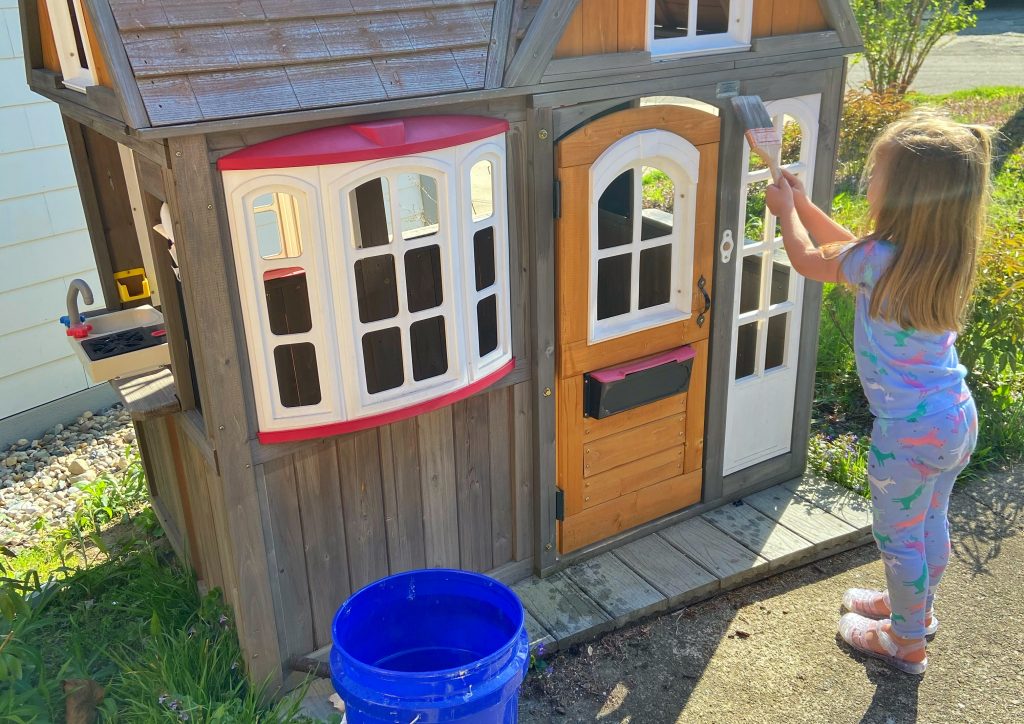 I'm not talking about watercolors here. Just good 'ol water and some brushes are all you need! We used old paintbrushes I found lying around the house from past wall painting projects. Smaller paint brushes for art projects would be fun too, but the big ones make them feel like actual painters. We painted the playhouse, our actual house, the fence, the car, the sidewalk. The possibilities are endless.
My four-year-old was giddy with excitement over this. The toddler loves anything with water. The neighbors saw us outside "painting" and had to join in. And the best part? No mess!
Wet Sidewalk Chalk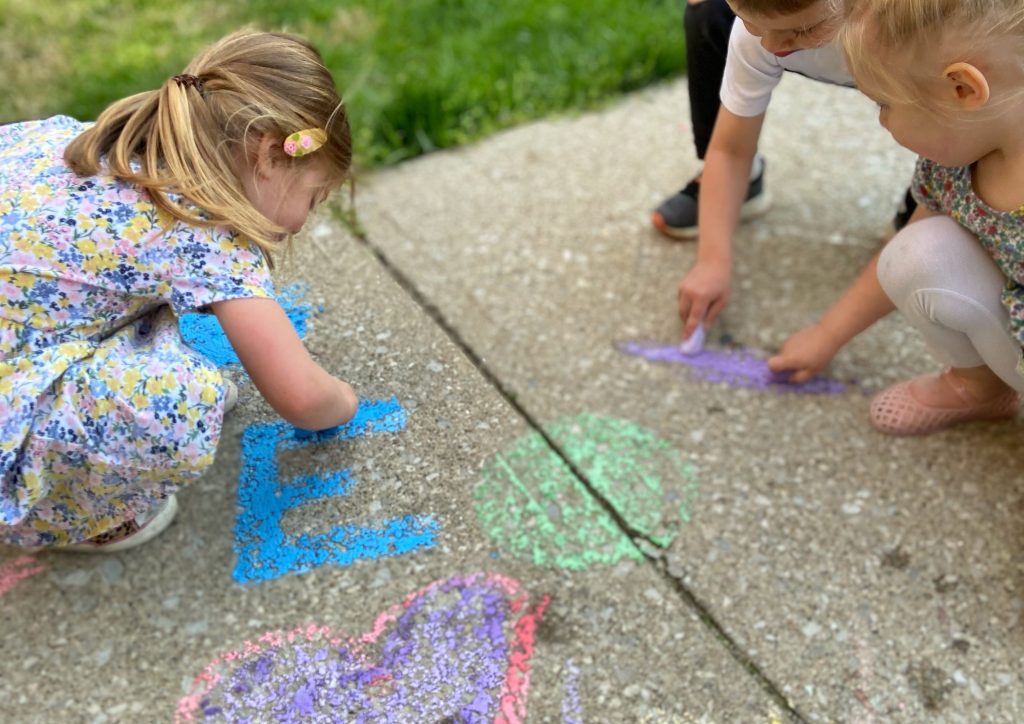 My 4-year-old is not typically a huge fan of writing with chalk herself. She loves the idea of chalk – the way it looks, the games it can create, the things Mom and Dad can draw on the ground. I think the gritty feeling while writing and chalk dust everywhere is a bit of a turn-off when it comes to drawing herself. Enter wet chalk! Game changer.
All you'll need is sidewalk chalk, some bowls or cups, and warm water. The first time we did this, I just filled the bowls and brought them outside. We quickly learned that my 18 month old finds great joy in dumping bowls of water. So now I bring a pitcher for refills.
Wet chalk writes smooth and bright. No more grit when writing. No chalk powder. The water can make a different kind of a mess, but we tend to love water messes in our house.
I love these warm-weather activities because they aren't complicated and you probably already have everything you need right at home. Sometimes the simplest things can be the most exciting. And if all else fails, pack up and take a trip to the park!