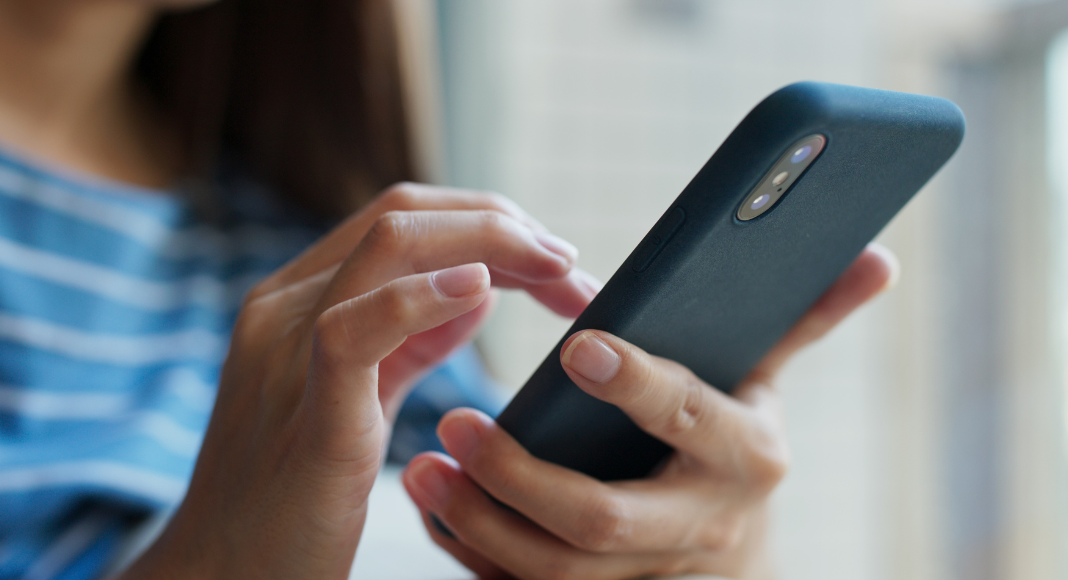 You're welcome to roll your eyes and grumble when I tell you how I first became suspicious of the fact that I have ADHD. It started with TikTok (I see those eyes rolling up to the heavens, but hear me out). I had vowed never to download the app, but after getting COVID during the summer and needing a mindless thing to do, I caved. 
I started seeing so much content making jokes about the generation of gifted and talented kids who were now experiencing burnout because they had never been properly diagnosed with ADHD. At first, I thought this was dumb. I was a gifted and talented kid who did pretty well in school and was doing ok now. Or so I thought. 
I started to notice that I couldn't keep my work obligations. I kept overpromising and underdelivering, which was not something I wanted to be known for. I also let so much slide at home, forgetting until the last minute to do something for my girls, forgetting my doctor's appointments, and leaving many hobbies or projects half-finished. 
Then I noticed an increase in the content on TikTok that talked about ADHD in adults and how they did many of the things I do, the stimming, decision paralysis, disassociating, etc. I hit rock bottom when I made a mistake at work that made me question whether I could even do my job correctly and feel like a miserable person both as a worker and a mother. 
I had to do something. I was so unhappy with where I was in life that I decided I would do a few things: work on my health (i.e., lose weight and eat better) and get my mental health back on track. I broke my mental health task into two parts, the first was starting therapy, and the second was getting tested for ADHD. 
Thankfully my company and boss understand the importance of mental health and allowed me to take a leave of absence to try to recenter myself and work on my issues. I found a therapist who I enjoyed speaking with and who does a great job of giving me tips to deal with my anxiety and the ability to communicate my feelings with better clarity. 
Then we came to the ADHD of it all. I'll say, and I know many others echo my sentiments, that I was so upset and frustrated with the process. We all know that our healthcare system is wanting in many ways, and this is one of them. I had to do extensive research into finding a practice that could do my testing; then, I had to get a referral for them to do my testing. I was scheduled about a month out. After spending the day at the testing center, I had to wait two weeks for my results to be provided to me. 
I don't hold the scheduling or the process at the practice against them. I understand that these assessments take time to analyze, but it makes it feel like all the odds are stacked against you when you keep being told there will be more time added to finding out whether or not you have a diagnosis. 
When I received my results, diagnosed with ADHD due to impulsivity and inability to focus, I sat at my kitchen table with mixed emotions. On the one hand, I was very happy that I was right, that there was something 'wrong with me at the core.' Something that I didn't know about that I could use to pinpoint why I couldn't seem to stay on track, why I zoned out during conversations, and why I had such difficulty recalling specific events. 
On the other hand, I was upset and scared. What did this mean now? Does my identity change? Will others roll their eyes and assume I'm using this diagnosis as an excuse for not doing well? Would I do that to myself? How do I help my symptoms? Then I began spiraling down the fear that now my children would be more susceptible to ADHD. How do I help them through that? What signs do I look for? When do I get them tested? 
Thankfully my husband saw my expression and reminded me that we need to do things one step at a time. The next step after receiving my diagnosis was meeting with my family doctor to discuss medication options and sending my diagnosis results to my therapist. 
When this post was written, I still hadn't started ADHD medication. Not because I don't want to. But because once again, our health care system made it difficult to get an appointment with my doctor, and now we're fighting with the insurance company to ensure they cover the medication I've been prescribed. 
I've wanted to try medication since I had the inkling I might have ADHD, but I did not want to try those apps that make it easy to be prescribed Adderall or something similar. Why? 
A couple of reasons. I have high blood pressure and anxiety. Medications like Adderall are stimulants and can cause issues with increasing my anxiety and side effects that exacerbate heart problems. Going through my doctor ensured that all my other medications were taken into account and that I could adequately discuss all options, stimulants versus non-stimulants, and dosage amounts. 
I hope to have my medication in a week or so, and I'll happily report back once I've had time to adjust to the dosage and my diagnosis. For now, I'm just grateful that I took the time to care for myself and that I have the support of my family and work behind me. 
Were you diagnosed with ADHD as an adult? How has it impacted you? Did you find medication helpful? I hope to hear from you!