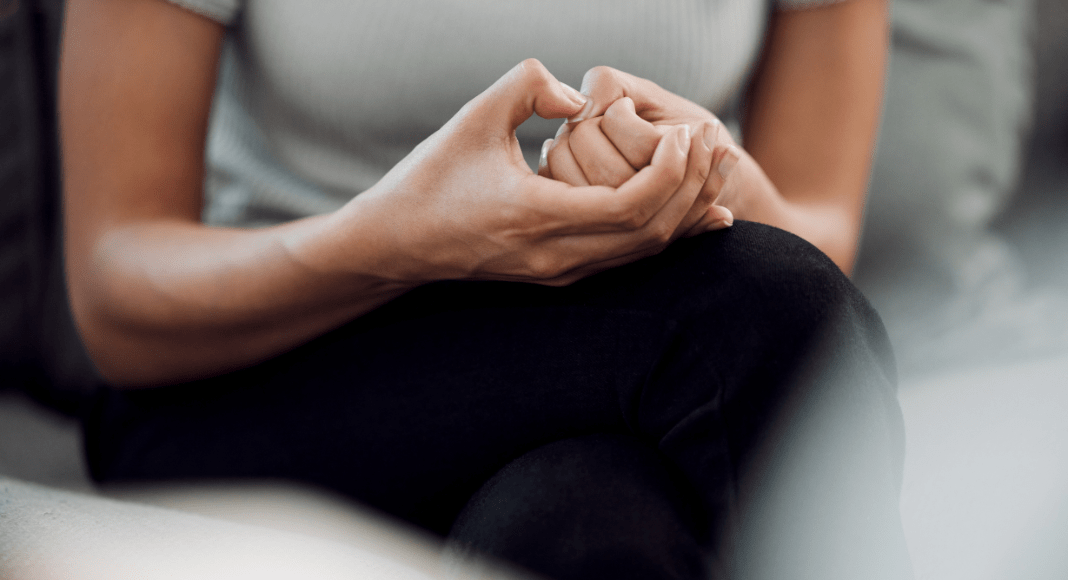 I'm naturally a very anxious person – the type of person who replays scenes in my head from ten years ago and re-dies with embarrassment. I imagine the worst possible scenario in everything. I walk around with a constant worry-knot in the pit of my stomach. Job interviews. My wedding. A girls' night out. Traveling. Running out of breastmilk in my freezer. Leaving my daughter at daycare. A normal Monday morning before work. Folks, I've had violent dry heaves and/or hives before all of these things. Unknowns terrify me, and it's been a struggle to fight past the voices of doubt in my head. I am learning to try to stay afloat with anxiety.
So, not surprisingly, when I was pregnant with my daughter, it was suggested that I watch for an increase in my anxiety, as well as postpartum depression. When Kate was ten weeks old, I returned to my full time job in business development/project management in the construction industry. This return brought with it a 3-hour roundtrip commute 5 days a week, multiple breastmilk pumping sessions a day between meetings and networking events, and a massive lack of sleep.
I had no time for myself. My marriage was in shambles. My horses went unridden. I stopped papercrafting – something that I had dearly loved before becoming a mother. Being a mother was the greatest gift I had ever been given, but I was drowning. For me, asking for help was like admitting defeat – admitting that I couldn't handle motherhood and a career and everything else that I loved before Kate was born.
Instead, I lived in denial about how I really felt and ended up spending the first fifteen months of her life completely run down and in a perpetual state of tear stains and eye-bags and too much/not enough coffee.
When she was 7 months old, we decided to add a little more chaos into our lives by putting our house on the market and moving closer to our jobs. By the time she was a year old, I found myself weighing in at a mere 95 pounds (at 5'-6") with permanent dark circles under my eyes. I felt like walking death and for months, I had been sobbing every single day on my way home from work – the only way I knew how to release my anxiety, fears, and stress.
During a tear-filled visit to my doctor in early 2013, I finally relented and agreed to try an antidepressant. Within a few weeks, everyone was starting to see a difference in me. But, within a few months, I dropped my dosage. A few months later, I dropped it again. By early 2014, I was back where I had started: quickly losing weight, crying at the drop of a hat, and worrying about everything. I struggled through 2014 with mounting work stress, an increasingly active toddler, and a lot of guilt that I obviously couldn't be 'normal' without medication.
At the end of this past December, my daughter now three years old, I once again found myself sitting in my doctor's office, quietly discussing a substantial increase in my medication, along with a change in my diet and an increase in exercise to help with energy levels. So far, this treatment is working, and I have no plans to stop it.
During this last visit, my doctor told me that I'm not weak because I need the help; I'm strong because I've recognized the need for it. I've kept this thought with me every day since that appointment. I hope I can someday wean myself off the medication – to learn to control the doubting voices in my head. But, until then, I'm going to take it. And I'm not going to be ashamed. For me, being a good role model for my daughter is the most important thing in my life. I want my sweet, precocious little girl to grow up to be a strong, fearless woman. I know I can't be that type of person for her if I'm in a constant state of angst. So for now, the medicine is a part of me, and I'm finally okay with that.