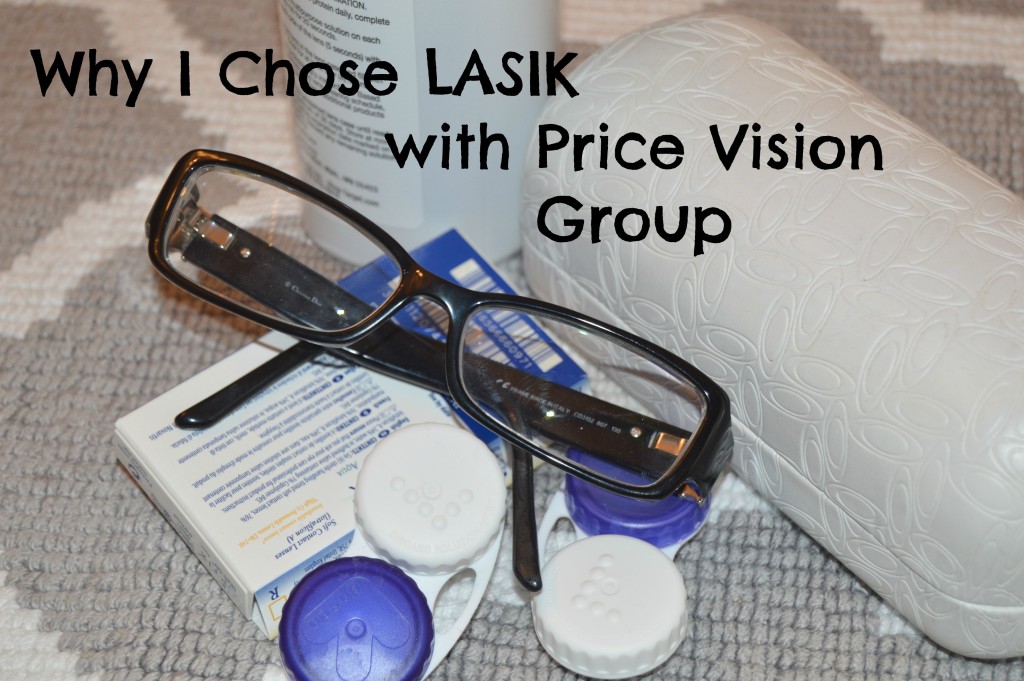 (Disclosure: Indianapolis Moms Blog received product or payment in exchange for this review; however, all opinions shared are those of the contributor who wrote them.)
I remember sitting at my desk in fourth grade, squinting really hard to see the board. But I couldn't, no matter how hard I tried, see the question my teacher had written for us to answer. Both of my parents and my sister had glasses, so I knew I was destined to get them, too. But now, going on 23 years of depending on my glasses or contacts, I'm ready for a change.
The possibility of getting LASIK has always been in the back of my mind. I first thought of getting the procedure done two years ago when I was training for the Indianapolis Mini Marathon. As my luck would have it, I got an allergy induced eye infection and had to wear my glasses the final two weeks of my training program. Nothing was more annoying than having to continually push my glasses back up my sweaty nose while I was already pushing myself during my long 13 mile run. The idea resurfaced when I lost one of my last pairs of contacts in the ocean during a family trip to the beach, and I was forced to wear my glasses the last two days of vacation. Let me tell you that sand, sweat, sunscreen and eyeglasses are not a great mix. The final straw was when I had my third child and realized how busy our family is on a daily basis. I literally cannot see an inch in front of my face without my glasses or contacts, which makes simple tasks like playing with my kids, making a bottle, or most annoyingly, waking up in the middle of the night all but impossible if I don't wear my glasses or contacts. And I realized I was done dealing with it.

Every person I know that's had LASIK raves about it, but I still wanted to make sure that the office I decided to have my procedure at was the right fit for me. After talking with people, it was recommended that I try Price Vision Group. They offer a variety of procedures (besides LASIK and PRK) to correct different types of glasses and contact prescriptions that I wasn't even aware were available. Price Vision Group will choose what is best for each person's eyes and not what is available just with lasers. All of their surgeons are trained in the specialty of the cornea and complicated problems of the eye, so if there's a problem, it can be handled right there. Plus, I love that all of their doctors are here in town and on-call 24/7 if I have any questions or problems. Price Vision Group has done thousands of procedures, was in the original study to get lasers approved in the U.S., and also performed the first laser refractive surgery in Indiana. They continue to improve their techniques and outcomes as well as focus on making LASIK more affordable by decreasing pricing and providing post operative medications for laser refractive surgery. Knowing how established and well-practiced Price Vision Group is in LASIK procedures definitely helped me decide that this office is the right place for my surgery.
I called and setup my consultation appointment which was about three hours long. The doctors at PVG wanted to make sure my eyes are healthy and a good fit for the surgery. The technician took me to do several tests and exams for my eyes. She was great at explaining what each exam would measure as well as what to expect. Next, I met with Dr. Kelley who looked over my information and did an actual eye exam to test my prescription. During this exam, I learned that my right cornea is thinner than my left, which made me nervous about getting LASIK. But then I met with Dr. Price, the doctor who would be doing the surgery, and he was extremely reassuring and informed me I could still do LASIK. Before I left, I watched a brief video about the LASIK procedure, did one more test on my eyes, and then set up my appointment to get the procedure done. I was impressed that Price Vision Group set their appointments up this way to get the majority of the exams and testing done so on the day of the procedure there isn't much to do other than the actual LASIK surgery. While I'm a little nervous about getting it done, I am completely at ease knowing I'll be in the hands of some amazing professionals at Price Vision Group.  Now it's just one more week of these glasses until I'll be free!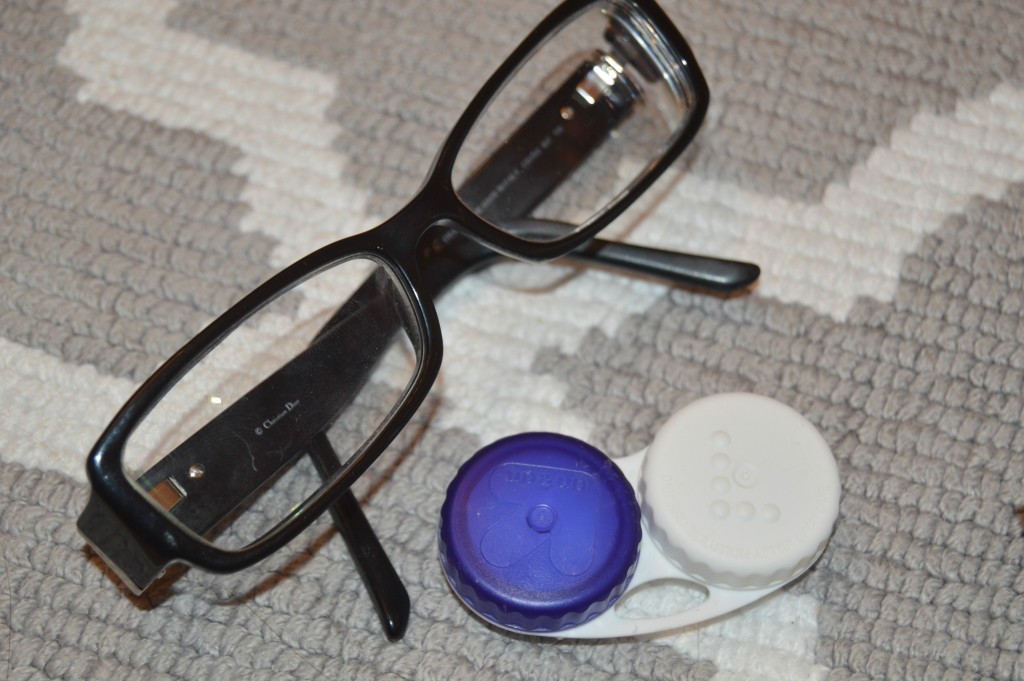 For more information about Price Vision Group, visit their website or find them on Facebook and Twitter.
Price Vision Group
9002 North Meridian Street #100
Indianapolis, IN 46260
(317) 844-5530
I'm excited to share with you all about my procedure but especially the outcome — how my vision has changed in just one week!  Stay tuned!