(Disclosure: Indianapolis Moms Blog received product or payment in exchange for this review; however, all opinions shared are those of the contributor who wrote them.)
I grew up in a smaller town in northern Indiana.  If you know anything about northern Indiana, then you are aware of the high population of farmers, including the Amish culture.  I never realized it was uncommon to be able to buy fresh produce from Amish farms at any given time during the summer months until I went to college.  (I know, small town girl problems.)  About once a week the Amish buggy would come clopping down the brick road my parents lived on and stop to sell the neighbors all things fresh – corn, tomatoes, bread, etc.  It was amazing but also a fortunate experience of my childhood. Apparently we were spoiled with quality, farm fresh produce that I obviously took for granted!
Fast forward 15+ years when I moved down to Indianapolis to start my big girl life.  I love a good salad or veggies and dip–so much that I would eat salad for lunch and dinner every day if I could.  But I struggled finding good produce that was fresh and affordable.  With my busy lifestyle, I don't have a lot of time to visit the Farmer's Market either.  I try to abide as closely as I can to the Dirty Dozen and Clean 15 lists and if I can't buy organic, I like to buy from local Indiana farmers.  But once again, it was and still is hard for me to find good produce that is of great quality.
I remember hearing about Green BEAN Delivery from a friend who loved what they had to offer.  Basically they are a family owned company that allows you to shop online for organic and locally grown fruits, vegetables and other grocery items.  You can choose your bin size, customize what is put into your bin and have it delivered to your front porch (for free if your bin is over $35!) on your own schedule.  When I first started using their services, they were newer and only offered fruits and vegetables in a few different sizes of bins.  Now Green BEAN delivery offers a wide variety of product choices and grocery items that cater to your family's needs.  My family, even as we have grown in size, has been completely content with the Classic Bin that you can customize and fill with fruits and vegetables for just $35.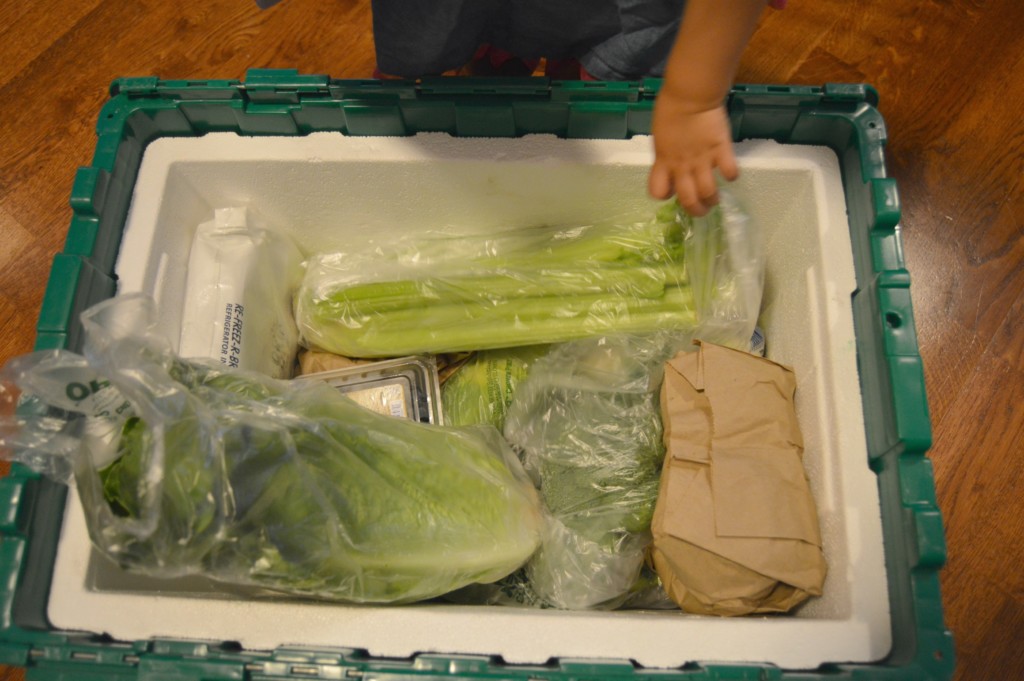 Each week, Green BEAN Delivery will have a bin already customized to equal the total amount for your chosen bin size.  You can add or take out any items you wish and it will automatically update your total.  The prices are competitive and Green BEAN offers weekly sales and deals too!  You can also cancel at anytime or even pause your account for a bit if you need to take a break at no cost to you.  If you aren't satisfied with a product you receive, they have amazing customer service.  Green BEAN will replace your item or refund your account if you aren't happy with something in your bin.
I have been a happy Green BEAN Delivery customer for several years now and my family members are huge fans as well.  Both of my kids love delivery day and have so much fun helping me unload our bin to take a look at the fresh goodies that were delivered to our door.  As a parent it makes me feel good knowing that I am teaching my children the value of choosing healthy food even at an early age.  Green BEAN Delivery was the answer I needed when looking for quality produce and has exceeded all of my expectations!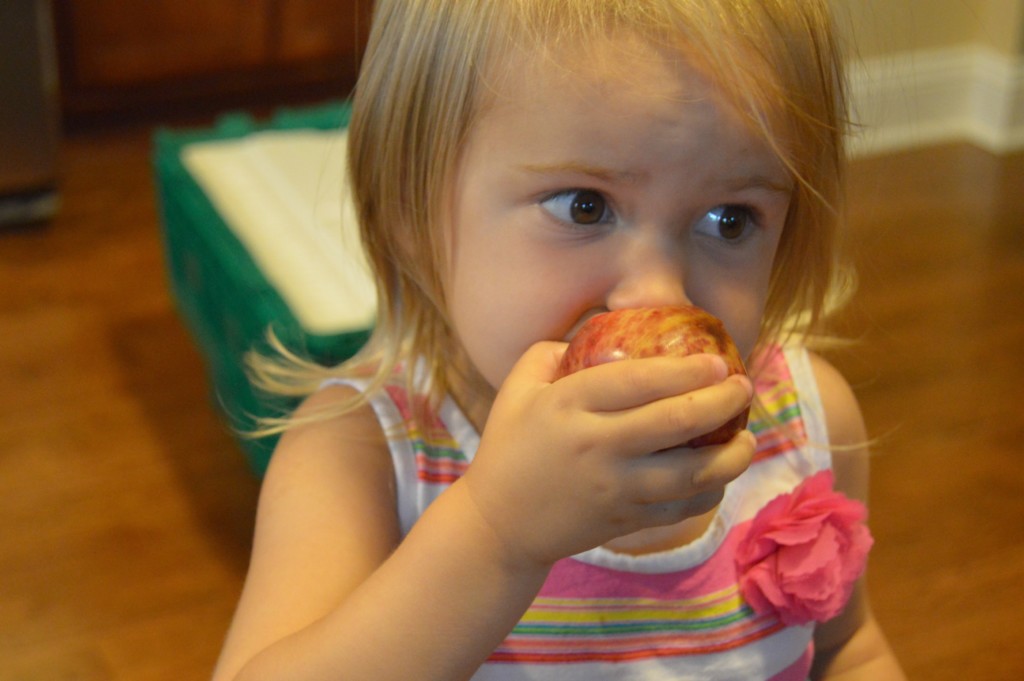 For more information, visit Green Bean Delivery's Website.  Be sure to enter the code "INDYMOMS" to get 15% off your first three orders!  Now hurry up and start your first bin!