Hospital week
During this week (May 12-18, 2019), we celebrate National Hospital Week. This year's theme is "Celebrating Hope and Healing." Hospitals play an important role in our society, and this year's theme really hit home for me. Hospitals give hope when all seems lost, and hospitals are a place of great healing. My family has experienced more than most, but I want to explain one of the most important experiences of hope that a hospital has ever given me.
Our Hospital Hope Story:
It was a little over two years ago that my middle child (2.5 years old at the time) needed to be rushed in an ambulance unconscious with a faint pulse to the closest children's hospital. Following that ambulance to the hospitals was one of the most horrifying experiences in my life. Regardless of how much I can try, I will never be able to fully describe the emotions, feelings, and fears that encompassed that day and drive to the hospital. There are not enough words to describe it to someone who has not experienced it, but I will try to give a glimpse.
On April 27th, 2017, my middle child had a tonic seizure in his car seat. All three of my children had been buckled into the car. I ran inside to grab their lunches, and when I came back out my oldest (3.5 at the time) was screaming that his brother could no longer hear him. I opened the door to the SUV, and there was Kayden. He looked lifeless. He had opaque skin like the skin color of someone who recently died. I pulled my phone out of my back pocket and dialed 9-1-1. I had God-given peace and calm at that moment. I explained that my son looked like he had died. I gave our address and told the operator that I was starting CPR. Firefighters arrive and hooked up the AED, shocked advised. The paramedics showed, swooped my child off the ground, ran with him to the ambulance, and then took off. When the doors of the ambulance closed, I prayed that God would allow me to see my child alive one more time. That I wasn't choosing to allow him to die without me in that ambulance or before I got to him at the hospital.
Even though I was advised not to follow the ambulance, I sure as heck did. At one point, we were going over 80 miles an hour. Then the lights and sirens turned off. Did that mean my child was dead?
Tears streamed down my face as I continued to drive.
We arrived at the ER where I parked the car, got my two other children out, and walked to the ER. (Tip: most hospitals have valet service, and if not in cases like this, they are likely going to figure a way for you not to have to park your own car.)
There was something beautiful that happened when I walked into the ER with my other two children. I was immediately taken back to my son's room where I saw 6 different people working on him. Those two doctors, three nurses, and one EMT's dedication and work ethic and determination gave me the greatest gift a mother could have at that moment: HOPE.
It was hope that he was alive and that he would be okay. It was hope that I would get to read one more story or song or be annoyed at him again. It was the most amazing time of HOPE that I have ever experienced.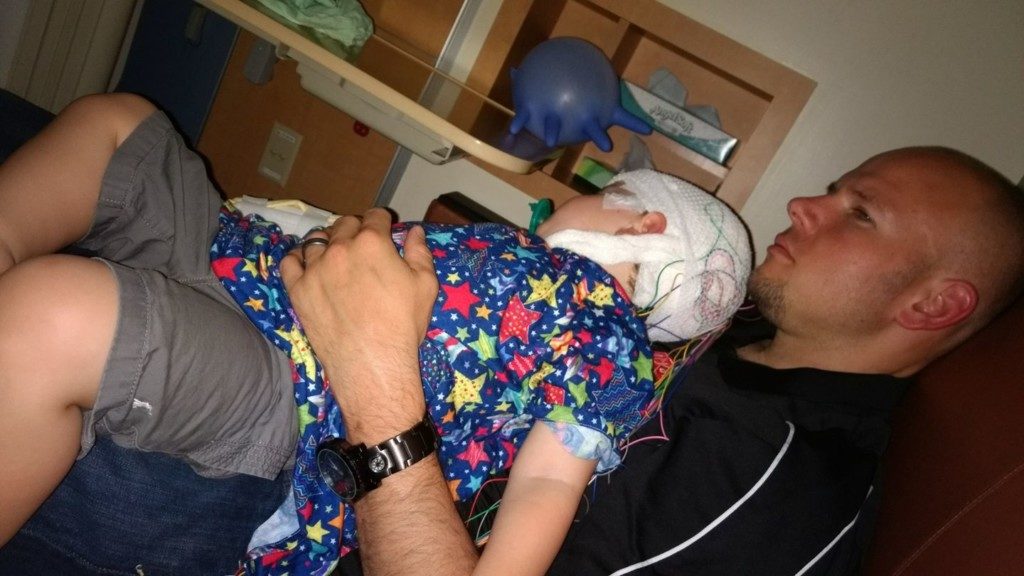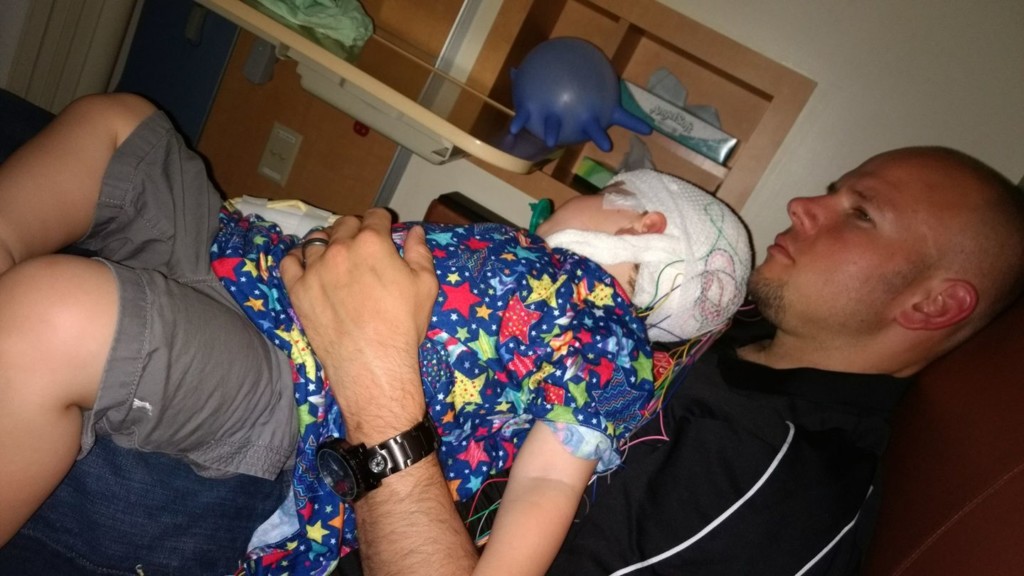 In honor of that hope and healing that my family has witnessed and experienced, I thought that I might share what to pack and some tips for hospital visits and stays. I hope that you never experience the ambulance ride to the ER, but undoubtedly, you will at some point spend time visiting a hospital.
CAREGIVER and/or PATIENT:
Extra long extension cord for chargers
Toiletries (hospitals are NOT hotels)
Dry shampoo
Your own pillow and blanket
Flip flops for the shower
House slippers
Underwear (LOTS OF THEM)
A sleep or sports bra (Nobody wants an underwire while lounging in a hospital bed/ couch)
CAREGIVER:
Comfortable clothes (PJs)
Comfort food
Water bottles
Dollar bills and change for vending machines
Comfy socks
Thank you cards
Bring along a distraction (a small project you want to get done but don't have the time)
PATIENT:
Multiple copies of medical history, current medication, and doctors with contact information
Tablet or IPad (distracting children)
Roku (or like device) for streaming
Ask for an egg crate mattress topper
Toys for children
Security items for children (stuffed animal, blankets, pacifier, etc.)
FRIENDS:
Bring them some food or coffee
Offer to bring them their clothes if it was unplanned
Send them food delivery app gift cards
Offer to sit with them or give them a break
SHOW UP
Tell them specific things you are going to do to help instead of "let me know if you need something."
TIPS:
Food delivery apps
Grocery Delivery apps
Amazon Prime Now
Over order on the patient's food, so that you can have something too.
Buy a bunch of meal vouchers (sometimes nurses will go do this for you. Some nurses will sit with your kid. Some hospitals allow you to pay in your room)
Family resource centers are amazing. (some of the FRC have egg crate mattress pads you can buy)
Ask the nurses if there is food for the floor
Remember to ask for Child Life Specialist for kids