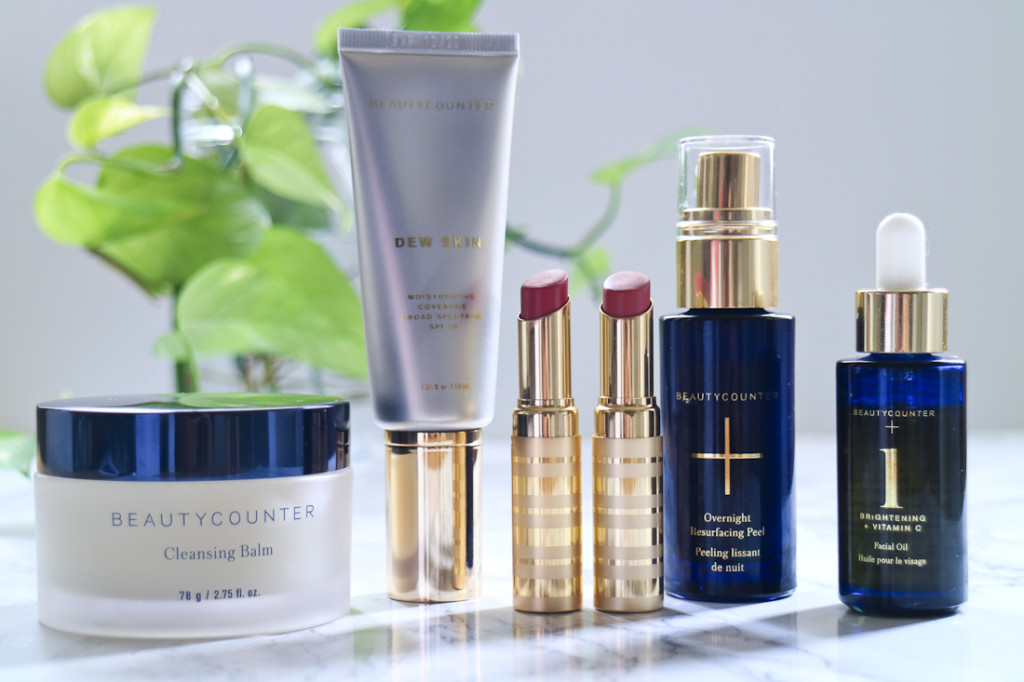 Many of my friends and clients call me their Clean Beauty Concierge. I collaborate with a company called Beautycounter, where I advocate for cleaner, safer beauty products while educating those I love, their loved ones, and our communities about what we put on our skin and how it impacts our health. For example, did you know that over 60% of the lipsticks on the market today contain lead? Or, over 80% of conventional diaper creams contain mineral oil—a by-product of the distillation of petroleum to produce gasoline, that is a known carcinogen? And about your favorite smelly-good body lotions that have "fragrance" listed as an ingredient. Most fragrances contain phthalates, a class of plasticizing chemicals used to make the fragrance of your favorite lotion stick to your skin. Phthalates are known endocrine-disruptors that change the way hormones are produced and used in the body, leading to future and extreme health concerns. Believe it or not, but this ingredient is banned from our kid's plastic toys and our storage containers, but is still allowed to be used in our skin care products.
At Beautycounter, we promise to never formulate our beautiful, high-performing products from over 1,500 dangerous, harmful ingredients that you can find on our NeverList. Not only will our products out-do themselves in combating the dreary face staring back at you, but they're good for your health, too! As your Clean Beauty Concierge, I have the three perfect products that will leave your skin glowing, dewy, and have others asking you, "Sheryl – what kind of magic is in your she-shed?"
Jack Frost not only brings more cloudy days, snowflakes, and chills nippin' at our noses. The dip in temperature also means less moisture in the air—outside, colder air can't retain as much moisture as warmer air. As you crank up your furnace inside, the air becomes drier, too! While you can use a humidifier to help with scaly skin, the humidity in the air cools the temperature asking your furnace to work harder.

What does this mean for your skin? Dry, flakey, dull, scaly, itchy, cracked, chapped. The best way to combat the body's reaction to its environment is to start from within. We need to replace the moisture loss with water intake. You say, "I'm drinking more water…but I glanced in the mirror today and saw a pale, dull, uneven skin-toned face with flakey cheeks, nose, and lips staring right back at me! Help!"
Consider taking care of your skin as the greatest gift for yourself (and others!) this holiday season. These products I'm featuring are amazing additions to an already established skin-care routine. An established skin-care routine will have four steps: clean, tone, treat, and moisturize. If you are makeup savvy, be sure to always remove your makeup as a pre-step to this routine. (Beautycounter's One-Step Makeup Remover Wipes are perfect for those nights where maybe you're halfway in bed—you know after all the holiday parties, present wrapping after the kiddos get in bed, or a good date night—use one and apply moisturizer.)
If you need help with these steps, or are unsure what your skin needs are, I'm here to help!
CLEANSER

: Utilize a good, gentle exfoliating wash, like our

Nourishing Cream Exfoliator

(for normal or combo skin) or our

Countercontrol Pore Cleanser

(for oily or acne-prone skin). Your skin sheds at a faster rate with drier weather than in the summer! To keep your skin smooth, bright, and able to absorb moisturizers efficiently, you must remove the dead layers. These exfoliators use jojoba seeds to gently, and safely, buff and polish the skin without stripping it of the healthy oils.

TREATMENT

: Brighten and even skin tone with the fruit and veggie acids in our

Overnight Resurfacing Peel

. Containing both resurfacing and soothing acids that hydrate, replenish, and protect skin, this must-have improves skin texture and minimizes the appearance of pores, fine lines, and dark spots without irritation or over-drying. It's our "no peel peel"; unlike traditional peels, there's no redness, inflammation, or irritation. The best part besides being good for you? It works like magic overnight…in your sleep. Yes, while you snooze, your skin transforms. Other treatment steps can include a good

facial oil

or

serum

!

MOISTURIZER

: Protect your smooth, glowing skin by locking in hydration with our

Countermatch Adaptive Moisturizer

(for normal to combo skin) or a good day/night cream duo (from our

Nourishing

or

Rejuvenating

lines). Now that the weather is colder and drier, the moisturizers you may have used during the summer and fall may not be enough. Keeping moisture in your skin not only impacts appearance, it prevents the skin from cracking, peeling, and causing long-term damage like aging spots and wrinkles. Dry skin means your skin is unable to retain the younger versions of itself.

TIP: Using a toner appropriate for your skin (think here of Beautycounter's

facial mists

,

Rejuvenating Toning Pads

, or

Countercontrol Toner

) prior to moisturizing can actually make your treatments or lotions work faster and last longer with less product! A good toner prepares the skin to be more receptive to absorption.





I could never leave out our lips—the thinnest and most sensitive skin on our entire body! Many of you have a good, ol' faithful chapstick or lippie as your go to during the colder months. Be weary of ingredients like mineral oil, fragrance/parfum, or synthetic flavor. Something like Beautycounter's

Lip Conditioners

are perfect at relieving, and even preventing, chapped lips. Need something more festive? Our

Lip Sheers

are like a lip balm + color in one, leaving your lips soft, smooth, and fun!
Consider switching to safer with Beautycounter by Connie. Treat yourself this holiday season to products that are not only exceptional in their safety standards and performance, but with a company that is constantly advocating for better beauty laws for our generation and the many generations to come!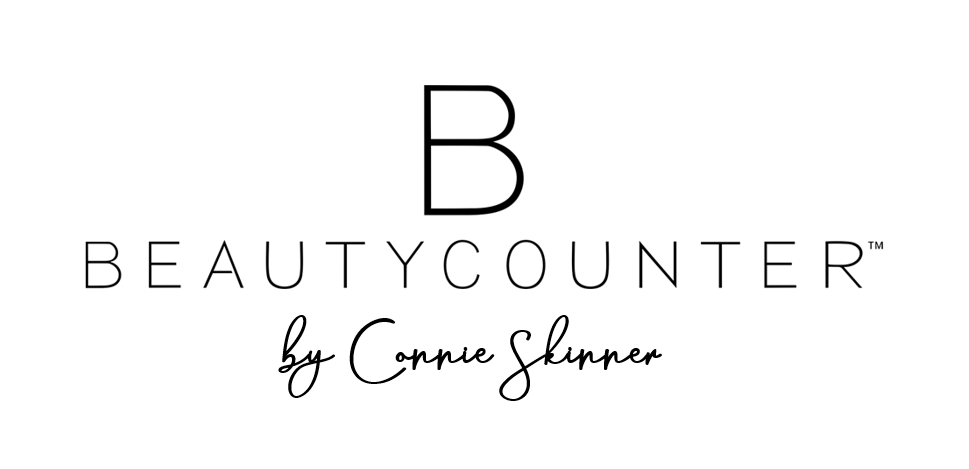 If you're like me, you'll want to know more about the products you have in your own home. Head over to the Environmental Working Group's (EWG) Skin Deep database where you can enter a product or ingredient and learn more about it's hazard scale!
Happy Holidays – Connie Skinner
Mom of 4, Wrestling Coach's Wife, Doctoral Candidate in Higher Education, Educational Developer at IU & Your Clean Beauty Concierge