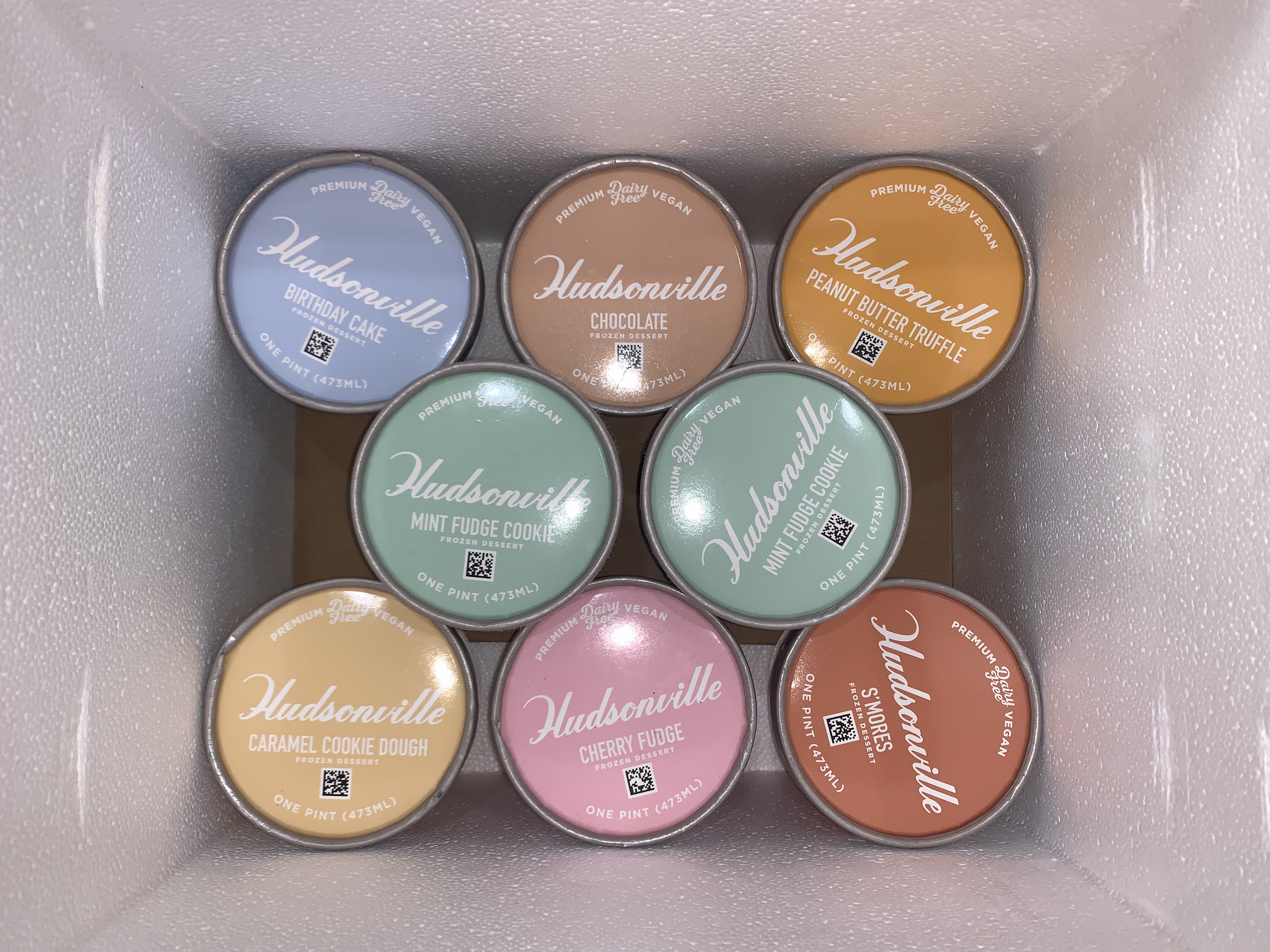 I scream, you scream, we all scream for ICE CREAM! At least I did for 37 years. That all changed when our third child entered the world. At three months old, we quickly learned through an ambulance ride to the E.R. and an anaphylactic reaction that our son was allergic to dairy. We were suddenly introduced to the world of severe allergies and learned that food could become a life-threatening enemy in mere seconds. As a nursing mama, I had to change my diet and completely eliminate dairy. This was a new journey and something I had never had experienced before.
Maneuvering through a dairy-free world can be hard and tasteless. Considering this was all completely new to me, I wasn't even sure where to begin. It was all a trial and error process when it came to taste testing – emphasis on the word "error" a lot! I can't even tell you how many dairy-free cheeses, butters, creams, and recipes didn't make the cut. We struggled to find things that were both safe for my son and flavorful for me to enjoy. Eventually we were introduced to a few brands that we'd come to love, but the sweet aspect was always missing.
One evening while watching a movie with my husband I decided try a new option in the dairy-free world, Hudsonville Dairy-Free Dessert! Up until that point I hadn't found a dairy-free frozen treat option that was tasty, creamy and void of the distinct aftertaste that so many others that I tried would leave. My husband quickly reminded me that so far my journey towards a tasty dairy-free frozen dessert was nothing but a huge disappointment. He urged me to be cautiously optimistic while I hoped this time I wouldn't be let down.
News flash, I WASN'T! Hudsonville Dairy-Free Frozen Dessert offered a great variety of dairy-free flavors and not only did I enjoy each and every one, but my children and husband did too! From flavors like S'mores, to Birthday Cake, to Caramel Cookie Dough, to the classic Chocolate we were not disappointed. We have tried every dairy-free flavor they offer and each one is as delicious as the next. Hudsonville Ice Cream uses a mixture of oat milk and coconut milk to make a tasty and creamy frozen treat. We have even shared the deliciousness with neighbors and friends who have food restrictions as well. Each person was shared Hudsonville with has become an instant fan. I finally found a sweet treat that was tasty and fit within my dairy-free lifestyle.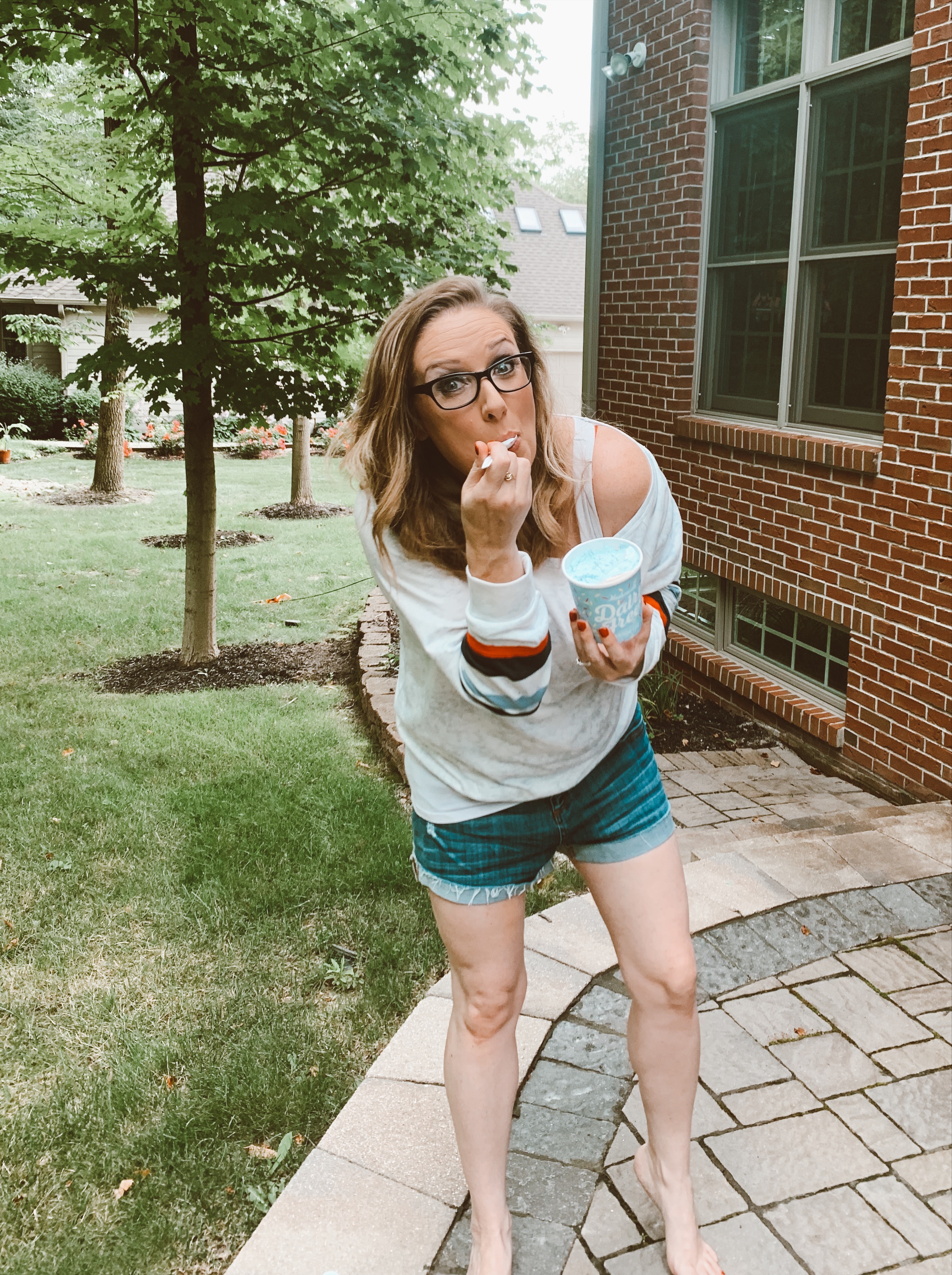 My dairy-free journey hasn't been easy but we are constantly learning and growing. Being able to find products that are both safe for my family and tasty for my palate has been a challenge. However, at almost a year into this process I am starting to get a hang of it all and finding the brands and foods that my family can enjoy together.
Does your family have a dairy allergy? I'd love to hear the tips and tricks that work for your family!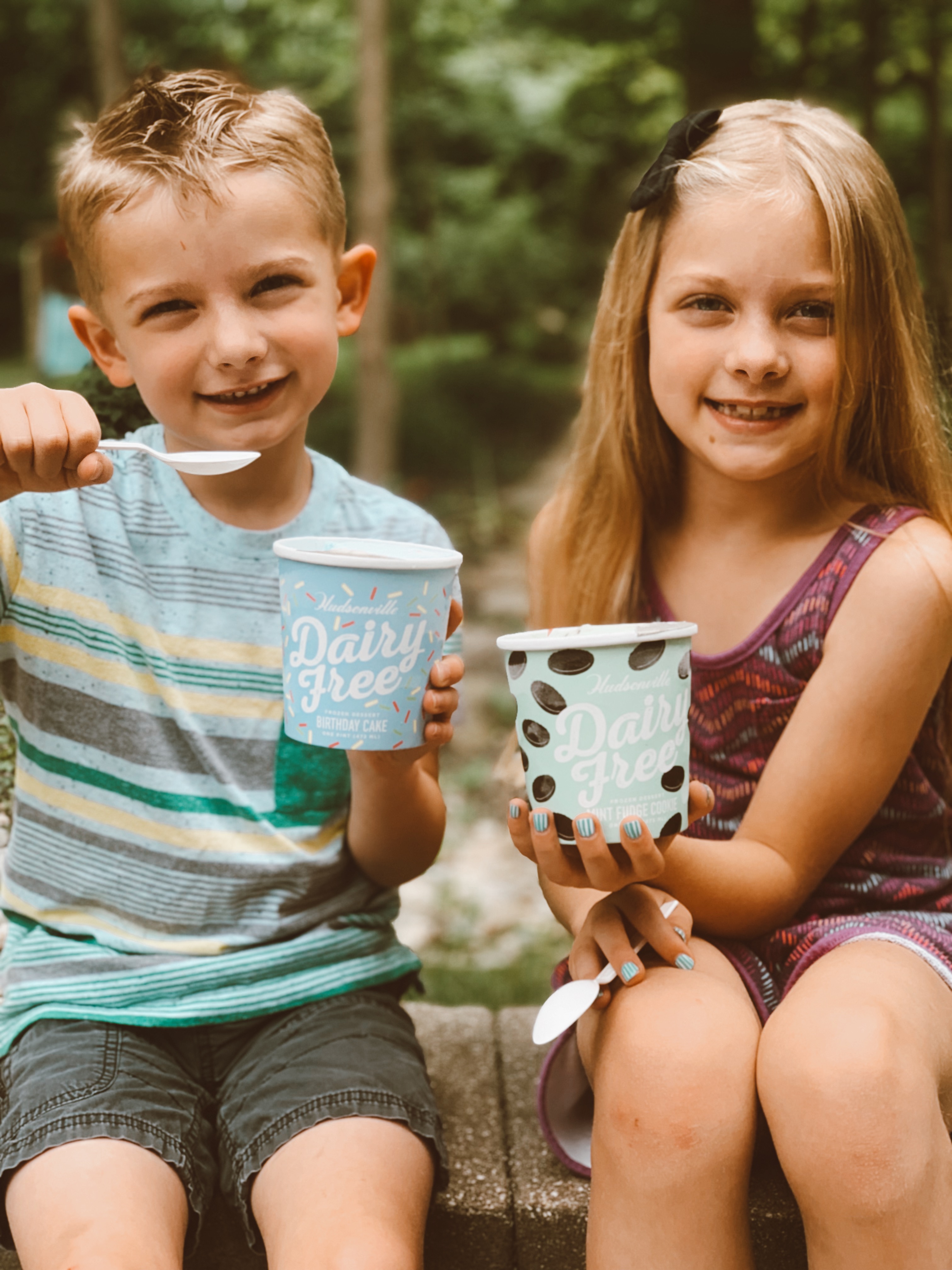 About Hudsonville Ice Cream + Dairy-Free Dessert Products